Nowadays, for better reception of over-the-air broadcast television signals, the television antenna, or digital TV aerials are being used. The television antenna or TV aerial transmits at frequencies from about 47 to 250 MHz in the VHF band and 470 to 960 MHz in the UHF band in different countries. For installation of a television antenna or TV aerial, you need a television antenna installer.
This article provides a brief explanation about poor TV reception and what are the reasons behind it. Also, have a glance at the Digital TV Aerial repair tips which will help to improve TV reception.
Poor or Bad TV Signals:
Poor or bad TV signals breaks the TV picture that happened in digital TV is usually caused may be due to weak signal, faulty cable connections, and faulty equipment. This is mostly through reflected following signs when you switch on your TV:
Reflecting on your TV screen "searching"

You are not receiving telecast of your favorite digital channels

Digital signal service comes in and out in your TV

Your some of the favorite channels are not available anymore in the list of channels.
If you are experiencing any of the above problems, you might need an antenna repair or replacement to fix the problem.
Digital TV Aerial Repairing:
It is advisable that in a digital TV to get a better TV picture through an indoor or a loft antenna, a new location or height to be adjusted by moving the antenna. For an outdoor antenna, it is to be relocated by watching the signal strength meter on the digital-to-analog converter box or television
However, if you are facing poor TV reception repeatedly you need to call a TV mechanic for repairing the TV antenna.
You need to follow the given steps for repairing digital TV Aerial:
Inspect your Antenna:
The direction of your outdoor antenna should be facing towards the transmitting tower for better signal. It should not be broken or bent.
Check the input of your TV:
For checking the input of your television, check the functioning of the antenna connector of your TV whether it is working or not.
Consider the Digital TV Aerial:
For digital channels, a digital antenna is required. Older style analog antenna does not work effectively. So, in that case, the up-gradation of the antenna needs to be replaced, and the new digital antenna to be adjusted to the set-top box.
Check your TV tuning:
To ensure receiving proper signals you TV to be tuned pressing "auto-tuning" of your set-top box and scan the digital channels.
Check your Antenna Amplifier:
In case of outdoor antennas, check the mast-mounted amplifier, whether it is amplifying a better signal or not. In case the better signal is not received then either repair or change the amplifier.
Check your TV Antenna Connector:
Many times your old set-top box is not matching connectivity with your antenna helping digital TV reception. In that case, your antenna connector needs adjustment with a new digital set-top box.
Antenna Upgradation due to Environmental Obstructions:
When your TV signal gets interrupted it may cause obstructions intermediately from trees, buildings, walls, etc, then you need an antenna upgrade or adjustment to make sure you can still get good reception in your home.
Conclusion:
Without a digital TV aerial or due to poor connectivity of the antenna with the TV, unwanted distortions can occur. Though you can yourself carrying out the above-stated digital TV aerial repair tips, it is preferable to hire a professional to deal with the repairing of the antennas to avoid the occurrence of critical accidents.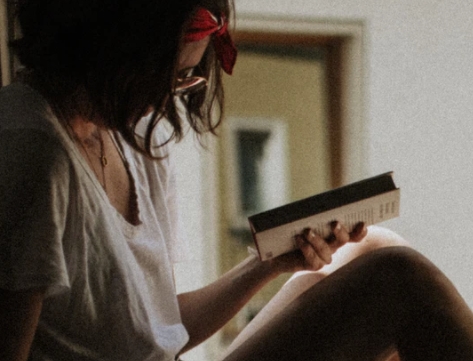 A professional writer with over a decade of incessant writing skills. Her topics of interest and expertise range from health, nutrition and psychology.