Most of today's parents take it upon themselves to do their children's chores for them, thinking that this is what good parents are supposed to do.
Stuff like packing school lunches, delivering forgotten school items and doing school projects and homework for your children are generally perceived like things any good parent should for their children, but is this really how you raise competent adults?
Will stripping your children of any sense of responsibility help them become responsible adults, capable of solving any problem that life throws their way?
Some people have abandoned these practices in favor of more of a 'military-type approach' to parenting as they work to build necessary life skills in their children.
Here are 7 things that parents must quit doing for their children if they want to raise a functioning adult:
1.Stop Waking Them Up In the Morning
Your children need to learn to appreciate time for themselves, which is why you need to stop waking them up for school in the morning and let the alarm clock take over.
A few weeks (and possibly several suspensions) later, your kids will learn their lesson and will cease to rely on you to wake them up for school in time.
2. Stop Making and Packing Their Lunch for School
Ms. Carney says her responsibility when it comes to feeding her children in the morning ends with her making sure there is enough food in the fridge for them to fix their own breakfast.
What is her rationale behind this decision?
'One friend asked, yeah but how do you know what they're bringing for school lunch? I don't. I know what food I have in my pantry and it's on them to pack up what they feel is a good lunch," she wrote.
"It will only be a few short years and I will have no idea what they are eating for any of their meals away at college."
3. Stop Filling Out Their Paperwork For Them
The beginning of the school year is the time when kids are required to submit an extensive paperwork to their schools. In Ms. Carney's household, her children were expected to fill out all of their paperwork as soon as they became of age. She says this is how children learn responsibility for what's ahead. After all, they will soon need to fill out job and college applications and they need to learn how to do this on their own.
4. If They Forget Something For School, Leave It
Children, and especially teens, need to be held accountable for their actions. Most parents have found themselves in a situation where they are rushing to deliver a forgotten PE uniform or a cell phone to their children's school, but is that the right thing to do?
Ms. Carney believes, and we agree on that, that kids need to pay for the consequences stemming from their actions. It is a steep learning curve but one that will definitely instill some sense of responsibility in the young mind!
5. Stop Doing Their School Projects for Them
A typical teen will always postpone doing his/her school project until the very last moment. A typical parent will always come to their rescue and run out to get the materials needed to finish the project.
Parents need to toughen up and stop carrying the burden for their kid who didn't take the time to properly plan to execute what was his responsibility in the first place. It may sound harsh but this will teach your children to do their chores in a timely and responsible manner, an invaluable lesson for what awaits them ahead.
6. Stop Doing Their Laundry
This is not to say that you should stop doing your children's laundry altogether, but rather to remind them that you do not work for them and that you are not the only one who can do laundry around the house.
Make your children participate in the process of doing their laundry. For example, you can do the washing and they can fold and put their clothes away. This way they will learn to do the entire process all by themselves when such situation arises.
7. Stop Calling Their Teachers and Coaches
You should stop being the 'over involved parent' and let your children settle any problem they may have with their coach or teacher themselves.
If something is important to your child, it is best that you let him/her deal with the issue on their own.
It is one of the best lessons your kid will ever learn – mommy and daddy won't be here forever to make the problem go away.
Source: Amy Carney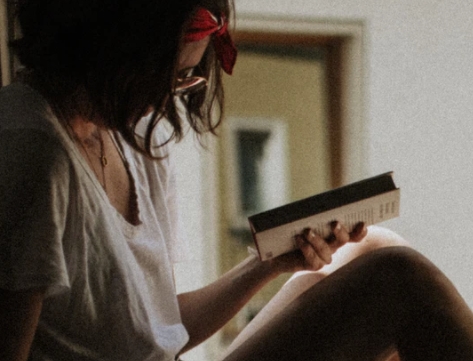 A professional writer with over a decade of incessant writing skills. Her topics of interest and expertise range from health, nutrition and psychology.