When the word 'creativity' comes into a discussion, most people imagine art, music, dancing, acting, and similar sorts of activities. However, creativity is the building block of society as we know it, and it encompasses every possible field you can think of.
If it weren't for creativity, we wouldn't advance as far as we have. And if it isn't for creativity, we will eventually die off in terms of progress and societal prosperity. Creativity has always been the key to the future.
So, while creativity does apply to music and arts, it also applies to everything you are looking at right now – these letters, these words, the screen, the light it emits, the electricity it runs on – creativity is everything you see, and we're slowly but surely killing it.
For every child that shows genius creative traits, and for whom the future promises so much, it seems like there is this conspiracy which forces them out of this creativity. Schools are teaching the children out of creativity and into conformity, parents are applying the passions they never achieved as a task for them, and society singles them out in the wrongest ways.
The phenomenon of child prodigy remains to be only restricted to the word 'child,' while these same children rarely become the geniuses who are meant to change this world. And the reason is that we don't allow them to remain original – to remain the prodigies they were born to be.
They are taught repetitive tasks which dull them out of their creative power – the power to create new is being replaced by the habit of repeating the old because they can.
Teachers start favorizing these children only to the result of them becoming the obedient little pets who keep their ideas to themselves. Our vanity doesn't allow them to progress in what they can be best at – in what they can change with their abundant mindsets – they become the excellent sheep.
It's one thing to become an expert at your field, but it's a completely different thing to be the innovator and the one who breaks the rules of that field only to create new fabulous innovations to the same.
The best doctors remain to help their patients but stop thinking about how the broken medical system can be changed. Genius teachers inspire a select few students while the rest are left to the broken educational system which these same teachers aren't given the opportunity to transform. Lawyers help their wrongly accused clients but remain silent when it comes to changing the broken legal system.
Society has become a big status quo because the genius creative minds have been taught the rules and have been compelled to follow them. It's not that the creative adult minds are being suppressed – they are just taught out of their potentials through tedious tasks and expectations from those who don't know anything better.
So, what helps a creative child remain creative? What preserves the creativity which this world desperately needs?
It's the rules we teach our children to follow from a young age. Rules that restrict their personal freedom of expression, their unique mindset, and the space they need to evolve.
In a study which compared the families of the most creative children in their school system to those who were not unusually creative, the researchers found that the main difference lied in how many rules were imposed on these children.
It turns out that the less-creative children had to follow an average of six rules, like when to write homework, and when to go to bed. On the other hand, the most creative kids were given an average of fewer than one rule.
And that one rule was the emphasis on moral values, rather than specific rules, explains Harvard psychologist Teresa Amabile.
Letting your child develop their own values instead of shoving your values down their throats is what makes the difference between nurturing the creativity in them and teaching them out of creativity.
Creativity is muffled by rules. Sure, rules are needed for a society to function – but it's also true that many rules don't apply to today's trending world and are still active. Rules are put where ethics and morality are lacking – which means that emphasis should be placed on developing one's own ethical code, instead of dogmatizing ideas which are outdated and belong to history.
Which is more, the parents' dreams of pushing these creative children into activities which they deem suitable for their talent is an absolute nightmare for the creative mindset. Psychologist Benjamin Bloom studied the early roots of world-class musicians, artists, scientists, and athletes, only to learn that the parents of these geniuses never dreamed of raising superstar kids.
They just responded to the intrinsic motivation of their kids. When their child wanted to do something, they only supported them – which is a lot different from trying to put them in a box where you think they belong.
Creativity is not said in vain to belong out of the box – and that can never change.
A creative person doesn't need any elite training and special courses to excel in what they are motivated to do. They need their space and the support from their closest ones – they need everyone to back off and let them do what they are best at.
In other words, parents – you can't program your children to become creative. If you try to force them into becoming successful at something, the best you'll get is an ambitious robot who won't think much about how they can bring innovation into whatever they're doing.
"Love is a better teacher than a sense of duty," said Einstein. And letting your child do what they truly love instead of imposing a sense of duty that they need to adhere to is the key to allowing their creativity to blossom.
Some of the greatest minds of the 21st century were college dropouts; some the great minds that stand behind the subjects we're graded on today didn't have a diploma in the subject they contributed to – they were just in love with the things they did, and they did their best.
So, it's up to you to decide whether you want to let your children become the geniuses they are all capable of becoming or just another sheep in the herd. The world is depending on the new generations, as it always has.
Raise creative children – not ambitious robots.
Inspired by: Adam Grant @NYTimes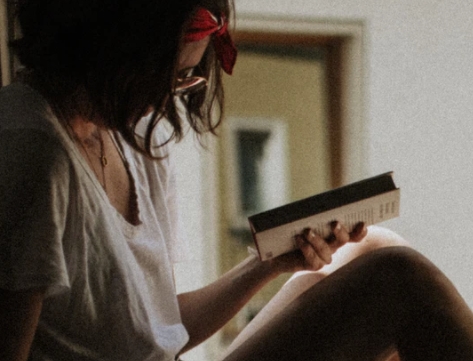 A professional writer with over a decade of incessant writing skills. Her topics of interest and expertise range from health, nutrition and psychology.