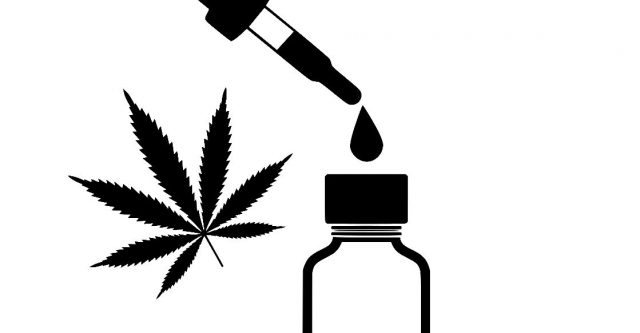 Cannabidiol, more frequently referred to as CBD oil, is a non-psychoactive cannabinoid found in cannabis crops that is connected with many of marijuana's overall medicinal and wellness qualities but without THC (a psychoactive cannabinoid found in cannabis sativa). In contrast to THC, the psychoactive compound responsible for providing you that elevated impact, CBD, is non-psychoactive and a proven aid for nausea, pain, and anxiety (plus, if extracted from industrial hemp, it is legal). CBD is equally known to be anti-inflammatory, analgesic, antispasmodic, cell-regenerative, and anti-cell proliferative for damaged cells. Simply put, CBD is a potential therapy for various medical conditions.
Are you new to CBD? If yes then you're in luck as I will walk you through the reviews on skin products with CBD so you can make good choices according to your area of need. Many cannabinoid products for skin care are intended to assist ache spots or surface problems like eczema. All its goodies mentioned above are just the tip of the iceberg as CBD cannabis oil seems to provide you with an additional layer of protection, helping your skin fight against wear-and-tear every day and some unpleasant illnesses too. Here are five recommended CBD products to consider.
CBD rescue balm
This balm contains a unique mixture of coconut oil, beeswax, PCR hemp oil, eucalyptus oil, and lavender oil. It is completely natural and comes in either 500 or 1000 mg of CBD per 60ml. The CBD rescue balm opposes dry, irritated, and aged-looking skin while promoting youthful vibrancy and optimal skin health.
Features:
100% plant-based formula

Non-greasy

Zero synthetic chemicals

Whole-plant CBD extract, not an isolate

Pleasant aroma

Safe for all skins irrespective of skin type
Recommended usage:
Apply liberally on the skin( it is advisable to test a small amount on your skin before applying all over)
For external use only
Use one to two times daily
Note:
Keep away from children

Store in its original packaging

Do not exceed the recommended usage
The wonder seed
Arguably the most nutritious oil known to man! This product is made using an optimal blend of virgin hemp seed oil, contains variety of minerals, vitamins, all 10 amino acids and omega 3 and 6 fatty acids. This cream is perfect for acne, dryness, eczema, anti-aging, anti-inflammation, and itchy scalp leaving your skin softer, smoother, and beautifully radiant.
Features
All natural formula
This moisturizer contains the best all-natural ingredients. Talk of hemp oil, green tea extract, aloe vera, grape seed oil, and chamomile extract are all contained in it.
Anti-aging components
The wonder seed cream is packed with nutrients that aid collagen production and immensely hydrate the skin, it helps smoothen out fine lines and reduce wrinkles.
Acne control
It's nutrient content provides optimal nutrition that aids in balancing the oil profile to keep acne and psoriasis in check.
Kush cream
Kush cream is a strong deep pain relieving cream. Its organic menthol crystal combined with medicated emu oil content helps deliver the medication deep and straight where you need if for almost instant pain relief. This product is designed to work with your natural Ph for optimum skin protection. The anti-inflammatory properties are equally excellent for wrinkle reduction and acne.
Features
Organically grown ingredients

Helps relieve pains

100% anti-inflammatory

Helps maintain healthy joints and tendons
Note:
Because of its icy effect, this product is not to be used for sensitive skin, rashes, and open wounds.
Jeffrey James Botanicals
For luxurious moisturizer all day & all night Jeffrey James botanicals are the obvious cream of choice. Contains glycolic acid, lactic acid and pure fruit acids that boost cellular turnover and help decrease fine lines and wrinkles improving tone and texture. Its Vitamin C content encourages the development of collagen; helps reverse harm to the sun and reverse signs of aging.
Features
Non-greasy for all skin types

Zero parabens, sulfates, dyes or artificial fragrances

Organic ingredients

Rich in anti-oxidants
Directions
Take only a small part of the cream and apply gently on your face and neck. Make sure you avoid the eye area while rubbing the cream on your face. Use once or twice weekly as needed.
Cannuka nourishing body cream
This relaxing cream, infused with a subtle citrus scent, offers a light, refreshing feeling. It rapidly absorbs and leaves the skin soft and silky. This Nourishing Body Cream delivers instant relief and hydrates the skin for hours. This cream is crucial for lovely, healthy-looking skin throughout the year. It also soothes summer sunburns and thoroughly moisturizes winter dryness.
CBD's anti-inflammatory benefits decrease blemish causes while calming the skin. The honey of Manuka acts as an antibacterial agent.
Features
Cruelty-free

THC free

Safe for every one

Sustainably sourced
How to use
Apply once daily preferably at night before going to bed.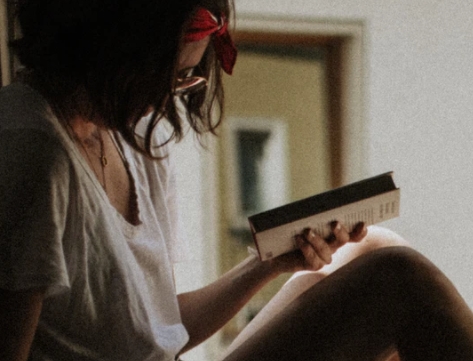 A professional writer with over a decade of incessant writing skills. Her topics of interest and expertise range from health, nutrition and psychology.