These twins won't celebrate their birthdays on the same day. They will celebrate their birthdays in different years! The first twin baby was born at San Diego Kaiser Permanente Zion Medical Center at 11:59 p.m. on Dec. 31, 2015, and the second one was born at 12:02 a.m. on Jan. 1, 2016.
"These twin babies will forever share different birthdays." NBC 7's Consumer Bob explains.
Twins born in a San Diego hospital will forever share different birthdays: one baby was born in the final minute of New Year's Eve, while the other debuted in the first minutes of New Year's Day.
According to staffers at the San Diego Kaiser Permanente Zion Medical Center, the twins – baby girl, Jaelyn, and baby boy, Luis – were born at 11:59 p.m. on Dec. 31 and at 12:02 a.m. on Jan. 1, respectively, to mother Maribel Valencia, 22, and her husband, Luis. Though the twins will be sharing a lot of things over the years, they will certainly not be sharing a birthday.
The hospital said the twins were both 18.5 inches (47 centimeters) long. Jaelyn weighed 4 pounds, 15 ounces, while Luis weighed 5 pounds, 9 ounces. Both babies and their mother are healthy and happy.
Photos: San Diego's First Babies of 2016
"We were actually watching the clock. We wanted to see if we were one of the first ones," said excited father Luis.
According to the hospital, the Valencia family lives in San Diego. The young mother Maribel works as a cashier at the San Diego International Airport and her husband is a diesel mechanic for the United States' Navy. The couple also has another daughter, the 3-year-old Isabella. Luis told NBC 7 that the older sister was surprised and a little shocked about how her siblings came into the world.
The twins' birth times may mean that the baby girl Jaelyn is the last baby born in 2015 in the San Diego County, and the Babyboy Luis is possibly the first baby born in 2016 in the San Diego County.
"Maribel really wanted to have the babies on the same birthday because you know later on in the years, they are going to have a little confrontation about it, and be like, "my birthday came first," so it means 2 birthday parties, back to back," said Luis.
More than half of twin moms deliver preterm, so this thing happened to mama Maribel as well. The family had scheduled a cesarean-section for January 6, but the babies decided to make an appearance earlier than expected.
"It is very unusual and it is very special," said nurse Lynnette Coetzee, "and I haven't seen it in all my 34 years of nursing." She joked that the timing of their births will probably affect the family dynamics.
The average twin delivery is at about 35 to 36 weeks," says Dr. Szymanski. "There's no predicting who will go early, but carrying identical twins comes with a slightly higher risk since the babies share one placenta." Even if you don't go into labor early, you may be told to take it easy (no marathon shopping!).
The family will have to GEAR UP
They will need 2 of most things, but not everything. They will start off with just 1 bathtub, glider, nursing pillow, swing, bouncing chair, stationary activity center, changing table, diaper pail, breast pump, and double stroller.
A single stroller will also do the job, since she could carry one of the babies in her arms and push the other one in the stroller. They will also need 2 car seats, 2 high chair, baby carriers, and yes, cribs.
The American Academy of Pediatrics recommends that multiple babies sleep separately to lower the risk of sudden infant death syndrome (shortened as SIDS).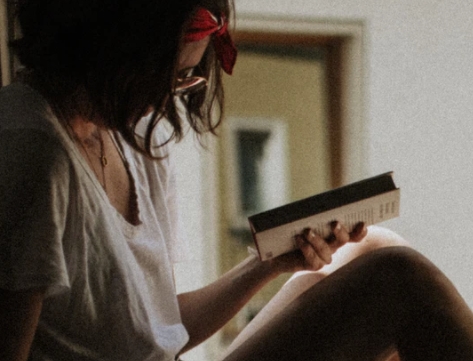 A professional writer with over a decade of incessant writing skills. Her topics of interest and expertise range from health, nutrition and psychology.