Tennis superstar Serena Williams seems she wants to tell everyone that a baby is on the way. Today, she posted a Snapchat photo, posing in a mirror with a caption '20 weeks', after which she deleted the post.
In the photo, her baby bump can be easily spotted and if this is confirmed, it will mean that Serena Williams won the Australian Open in January… while being pregnant… carrying a baby!
Besides her quick Snapchat photo, Serena has not yet confirmed officially if she was indeed pregnant. However, this did not stop fans from speculating that the caption '20 weeks' and the bump on her belly seem to point to the obvious.
The photo, even if short-lived on Snapchat, has started circulating the Internet and has even had US Open organizers to congratulate her on Tweeter with a heart-warming message.
"Serena Williams will have a new pride & joy to hug and call her own soon! Congratulations on the exciting baby announcement!" was US Open organizers' response to the photo that seems to be stirring Serena Williams fans all around.
Tweeter got flooded with fan tweets that showed excitement and amazement about Serena's pregnancy. We definitely would agree that it takes a lot of strength to win a grand slam tournament while being pregnant, if this turns out to be the case.
:::Does the math on Serena Williams' pregnancy; realizes she won the Australian Open in that timeframe::: pic.twitter.com/9UwRsXBl7a

— Jay Scott Smith (@JayScottSmith) April 19, 2017
Many women find their pregnancy period as the most fragile and difficult one, but this didn't seem to stop Serena from taking another victory home.
She posted the Snapchat photo on the same day her biggest rival, Maria Sharapova, celebrated her 30th birthday.
While we won't be discussing much about Serena's choice of date, the fact that she is pregnant and that she is soon bringing a baby to this world is a story worth sharing without discussing possible rivalry motives.
Serena Williams has so far won more grand slams than her weeks of pregnancy and is one of the most popular tennis players in the world.
She is engaged to Reddit co-founder Alexis Ohanian. She started dating Alexis in October 2015 and got engaged to him in December 2016. Their announcement was as original as her pregnancy announcement.
Back at the time, Serena Williams posted a short poem in which she announced her engagement with Alexis Ohanian.
While fans went crazy about the wonderful news, they are now surely going totally nuts knowing that their favorite tennis superstar actually won her 23rd grand slam carrying a baby.
Here are some tweets worth featuring. Enjoy!
Serena Williams won the Australian open pregnant.

Idgaf who you think the greatest athlete ever is. They didn't win a major title pregnant.

— Gyal Dem Schewazzle (@DavidEatsViagra) April 19, 2017
Serena Williams is 20 weeks pregnant, which means she won the Australian Open while being pregnant and didn't drop a single set. The GOAT.

— Liam Canning (@LiamPaulCanning) April 19, 2017
Serena Williams was pregnant when she won the Australia Open in Jan. but I cant even get out of bed when I'm on my period. Sis is superwoman

— Taryn Finley (@_TARYNitUP) April 19, 2017
Serena Williams was pregnant when she won her 23rd grand slam tournament at the Australian Open. And did not drop ONE SET. Let that sink in.

— 23RENA (@noelleharmony) April 19, 2017
Don't forget to SHARE!
.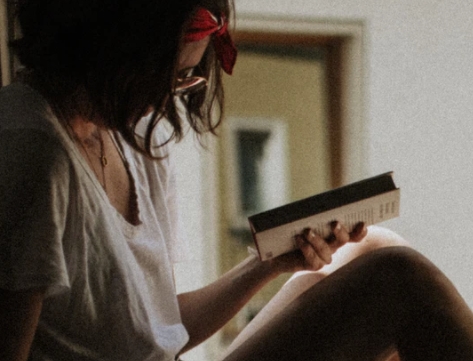 A professional writer with over a decade of incessant writing skills. Her topics of interest and expertise range from health, nutrition and psychology.