Whether you're the bride or a guest, there are strict social rules when there is a wedding. Read on to learn all about wedding etiquette.
We hear wedding bells in the air! To engaged couples and their loved ones, that means a celebration is on the horizon.
As unfortunate as it is, a wedding is also full of opportunities to offend or fight with the people you love most. For couples and guests alike, those conflicts often start with mistakes you don't know you're making.
To help you make sure the next wedding on your calendar is a joyful occasion, follow these wedding etiquette tips for couples and guests.
Handling Registry Information
A gift registry is a touchy part of the wedding process. They make life easier for couples and guests alike, but advertising them makes a couple look greedy. So what do you do?
If you're the one getting married, don't include your registry information on your wedding invitation.
After you register, spread to the word to your immediate family. This way, if anyone asks them where you're registered, they can let them know. You can also include registry information on your wedding website.
If you're a guest, don't assume a couple doesn't have a registry if it isn't on their invitation. If the couple doesn't have a wedding website, call the couple or call their parents if you're closer to them.
Accurate RSVPs
If you're a wedding guest who has planned your own wedding or someone else's wedding, you know how important numbers are. Extend the courtesy that your past guests may or may not have shown you: RSVP with care.
If you RSVP "yes," set aside the date on your calendar and consider it a commitment. If something unavoidable arises and you can't attend the wedding, tell the couple as soon as possible.
Both a last-minute "yes" and a last-minute "no" will cost the couple money and stress. If the RSVP deadline is drawing near and you don't know if you can make it, talk to the couple and explain why. Let them know when you expect to have a definitive answer.
Dietary Restrictions
Serving food is a customary part of any wedding, but that comes with complications including dietary restrictions.
If you're an engaged couple, ask about dietary restrictions on your guests' RSVP cards. Make sure you set the RSVP deadline early enough to make arrangements for those restrictions with your caterer.
If you're following one of the popular wedding trends of serving food buffet-style, label all foods clearly with their dietary limits.
If you're a guest who has a dietary restriction or allergy, let the couple know. Don't assume they know or assume they'll have options available. Planning a wedding is a complicated journey, so don't assume your dietary needs are the couple's top priority.
What do you do if you forget to tell the couple about your dietary needs? Don't spring it on them at the last minute. Be prepared to choose from what is available and bring stacks in case you need to supplement your meal.
Leaving Room for the Pros
When you're a guest at a couple's wedding, you're just that: a guest. The couple invited you so you could enjoy their special day, not so you could document it for them.
Instead of trying to get pictures of all the special moments in the day, let the photographers and videographers do their job.
Snapping selfies during the reception is great. When it comes to the ceremony, sit back and relax so the photographers can get the best views possible.
Save the Dates
As a couple planning a wedding, you know your loved ones have busy schedules. It's traditional to send out invitations a month or two before the big day, but what if your guests need more time?
That's why more and more guests are sending out "Save the Dates." These are less formal than invitations and you can send them as soon as you confirm the wedding date.
Save the dates are especially helpful if many of your guests will need to travel to your wedding. They give the guests time to book flights, request time off work, or make other arrangements.
It's also a good idea to send save the dates if your wedding will be during a busy part of the year like the summer or around the holidays.
Be sure to send your save the dates to everyone you will invite to your wedding: not just those who will be traveling. You don't want any locals to hear about the save the dates and, if they don't receive one, assume they won't be invited to the wedding.
Minding the Schedule
This one is for the guests and the couple alike: be on time.
If you're a guest, remember that a wedding is a carefully planned event. The last thing you want to do is put a wrench in the festivities, so watch the time and be on schedule.
If you're the couple getting married, remember that your guests are taking time out of their busy lives to celebrate with you. Respect that by starting your ceremony, reception, and other events on time.
It's also a good idea to be clear about that schedule from the beginning. Tell guests how the day will proceed so they can plan accordingly if they need to.
This rule goes for all events associated with the wedding. We're talking about the rehearsal, bridal shower, post-wedding brunch, and more.
Wedding Etiquette Basics
No one who's preparing for a wedding expects it to cause a rift in a treasured relationship. It's supposed to be a day for celebration and joy. Following the wedding etiquette tips above can make sure that's the case.
Whether you're a guest or an engaged couple, check out other articles on our site for more helpful tips and tricks.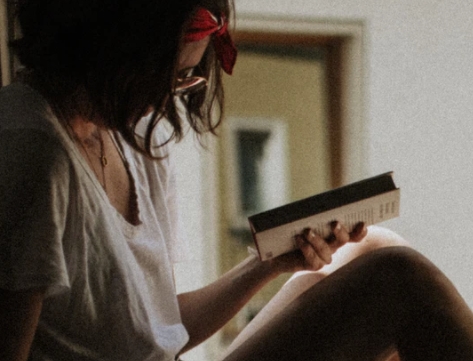 A professional writer with over a decade of incessant writing skills. Her topics of interest and expertise range from health, nutrition and psychology.