Does it fit my personality? What message do I want to send? Am I the best version of myself?
If you always felt "chained" to the society norms and standards to dress up the way you do just to blend in, in a certain dress-code or be acknowledged, when you rather wanted to be different from the crowd and to stand out, now it`s the time to accept yourself, your diversity and personality and to express and expose your true self.
There is nothing better than to be happy and content with your everyday looks, to embrace and to wear maybe different clothes and to wear them with confidence. What`s, even more, you can do all this from the comfort of your own home at very affordable prices.
You can find more than five hundred clothing items for every single one occasion. By discovering clothes that are actually comfortable to wear, we get to feel good in our skin. Everything from the variety of dresses, tops, bottoms, overalls, and accessories.
What never goes out of style is being a modest and honest person, and do you feel like you are lying and you are being dishonest every time you walk out the door? Feeling like you are lying to the people about the person that you are and that you are lying to yourself?
Do that no more, being a modest and sincere person is quality not everybody owns, so your clothes should reflect your morals. Finding the perfect clothes that fit you well, are comfortable, are in your optimal size can be more than a challenge, but your search is finished.
In the same place you can find designed garments that are pleasant, easy to combine, from high-quality materials and skin friendly, flowy- following your body`s moves but on the other hand, they are also stylish, trendy, and fashion-forward. Yes, you can have it all. You don't have to make compromises anymore.
You'll love every single piece. Since the most pleasant feel to your skin is accomplished through breathable materials, most of the used fabrics are cotton and linen in vibrant colors, and solid denim, fine cashmere, wool, corduroy etc. At the same time, you can find all the clothing in several sizes, there is no universal size or so-called "one-to fit them all", there are charts with metrics for every size.
If you had troubles buying clothes online hence of the vague instructions, here you can determine your size in an instant. The sizes are going from petite to 6XL, so the chance of not finding the perfect fit is bare minimum or almost impossible. And if you are worried about finding the perfect piece of clothing to express your true self, don`t even dwell on it. There is a huge number of options.
You can start by deciding the occasion. Is it work? Is it a walk in the park? Is it a date or maybe you are meeting your friends for a cup of coffee? Nevertheless, on the occasion, you can find something that will fit you and make you happy. You can choose from all sorts of maxi dresses, that are generally oversized and with embroidery with colorful flowers, or striped dress or maybe with polka dots.
If you don't want to wear a dress or if it doesn't fit the occasion, you can always choose some trousers or harem pants with a blouse, to be business appropriate and elegant. And for walks in the park, you have plenty of options, but probably ultimate favorite is the black denim jumpsuit, that you can combine with all sorts of t-shirts for a more casual look and some good old sneakers, so you can be fully comfortable but yet so trendy.
Fashion is a constant changing trend, we can`t deny that from season to season we see even opposing styles. Sometimes it's the retro vintage styles making comeback to the scene; sometimes it's the bohemian style with its patterns, prints, exotic textures between hippy and arty; sometimes it's the urban slick and chick style that puts accent on the tailored stylish designs and pretty classy combinations that you can find on www.buddhatrends.com but no matter what, one thing that never goes out of style is being confident and being true to yourself.
You must start to think outside of the box, experiment with different colors, patterns, textures forget what you are "supposed" to wear, forget about the stereotypes that make you rethink your choice.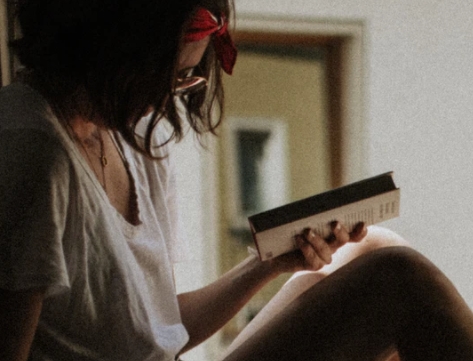 A professional writer with over a decade of incessant writing skills. Her topics of interest and expertise range from health, nutrition and psychology.