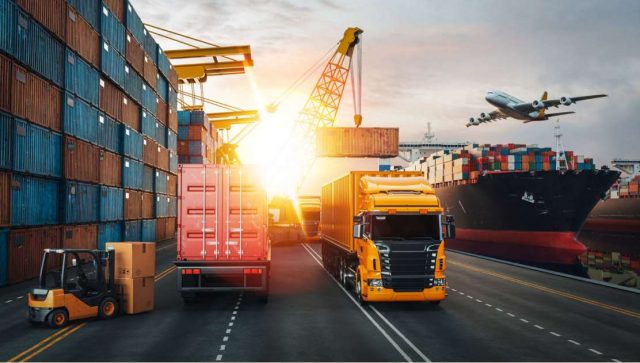 The Supply Chain Visibility tools have become the new norms for many industries. We'll dig the insights of its existence and importance.
Supply Chain Visibility Challenges
To have visibility in the oil and gas supply chain, you must understand what is happening at each stage. Supply chains are complex and have many moving parts. They also rely on ecosystems composed of numerous partners who employ various tools and systems.
People don't always care about supply chain visibility until something goes wrong. Weather extremes, natural disasters, factory damage, political interference, trade wars, pandemics, and blocked canals can all disrupt supply chain visibility tools. Visibility does not prevent crises from occurring, but it does make them more difficult to manage.
Organizations may be unaware of the location of their suppliers and subsuppliers, or how a minor shortage of a component will affect them. Consider the scarcity of semiconductors and other electronic components in many industries. Supply shortages can disrupt entire industries, but companies with a better understanding of their supply chains can make better decisions more quickly.
What is Supply Chain Visibility?
Visibility in the supply chain entails the ability to track and inspect raw materials, parts, and finished goods at any time. This makes tracking the flow of goods from suppliers and manufacturers to a company's own factories (or retail distribution network) and customers much easier.
It assists product teams in identifying and correcting supply chain tool flaws such as inventory shortages and order issues before they become larger issues. A company may need to see orders from suppliers, raw materials arriving, manufacturing processes, delivery and shipping information, customer data, and the real-time status of orders.
Why Are Supply Chain Visibility Tools Important?
Today's supply chains are complicated. In 2017, experts surveyed senior-level global supply chain professionals and discovered that 70% of them said supply chain complexity was a major issue for visibility. Only 6% of those polled said their company could see the entire supply chain, both inside and outside.
The majority of the businesses polled said supply chain visibility was just as important as product availability and on-time delivery. Businesses that could see everything in their supply chain platform had a higher EBIT to sales ratio than those that could see less.
These figures demonstrate the importance of supply chain management tools and how it provides businesses with a competitive advantage over those with less visibility.
What Are the Main Types of Supply Chain Visibility Tools?
Visibility requirements differ greatly from one industry to the next. Depending on the circumstances, it may be necessary to keep track of each component or group of components. Both scenarios require quality control and more information to meet the requirements of traceability and openness, such as:
l Quantity/number of units
l Orders
l Accreditations
l Provider Information
l observing the rules
Manufacturers sometimes assign unique identifiers to their products, such as ID codes or serial numbers. This is especially important for products that are similar but not identical, such as cars with different exterior and interior color and trim options. It is sometimes necessary to keep an eye on batches of the same parts or products in order to meet customer demands.
It is frequently necessary to be able to see beyond Tier 1 suppliers to see how accidents and disasters may affect raw material and component suppliers. (1)
The Importance of Real-Time Supply Chain Transportation Visibility Tools
Transportation management solutions must always keep an eye on all modes of transportation. This is usually done to improve performance. Machine learning algorithms are used in real-time transportation visibility platforms to process large amounts of data and draw conclusions in real time. By comparing predictions and estimates to what actually occurred, root causes can be identified. This type of analysis can identify "gaps" in transportation operations that must be filled, as well as TMS changes that will provide the best return on investment.
Real-time transportation visibility connects the steps taken by a TMS prior to and after a shipment with the data gathered during the transport. Real-time delivery status, major events, and estimated arrival times (ETAs) are fed back into the TMS before and after a shipment to match up with other operations and processes.
Data on real-time, objective visibility of transportation can aid in optimization and planning prior to a shipment. Real-time data on transportation visibility reduces paperwork, improves report accuracy, and speeds up invoicing. Including a time stamp on deliveries aids shippers, carriers, and recipients in avoiding and resolving disputes. Because everyone in the supply chain can use a central "control tower" tool to track shipments and coordinate actions across the entire value chain, real-time transportation visibility makes it easier for partners to collaborate.
Achieving True End-To-End Supply Chain Visibility with Tools
The primary goal of digitalizing supply chain simulation management is "end-to-end" process visibility. A TMS cannot provide real-time or predictive updates on packages in transit without continuous transportation monitoring. Transport management systems (TMS) and real-time transportation visibility solutions complement each other.
It is always preferable to use tracking data in conjunction with a carrier's TMS because the data is more accurate and the carrier uses the TMS to run its daily operations. Drivers must deal with transportation requests, milk run schedules, and cross-dock calculations without the assistance of a dispatcher.
Accurate and reliable ETAs and powerful insights into how the transportation network works can be made in real time with the help of a TMS's contextual data. We can provide TMS and real-time tracking to our customers because the solution has partnerships with TMS providers.
These collaborations make it easier to run, manage, and monitor transportation in real time. Key performance indicators that are updated in real time encourage excellent execution and allow for in-depth analysis of Exception Management's operations. Our algorithm ensures that the ETAs provided to TMS users are always the most accurate and dependable in the industry.
The credible platform is compatible with 200 TMSs, the majority of which are well-known in Europe. The best platform can be connected to any TMS on a large scale quickly and easily. A significant amount of this is required for large carrier fleets to land on different continents.
Because we were able to connect to TMSs quickly, our network now has over 140,000 carriers and serves over 100 customers. Once a TMS connection is established, adding new customers who use the same systems is simple. This allows shippers to gain access to valuable predictive analytics more quickly.
Real-time transport visibility is the most important investment in the supply chain risk management software when all of the features it adds to a TMS are considered. According to expert , by 2023, 50% of product-focused organizations will have invested in real-time transportation visibility platforms. Contact us to learn how our team's TMS integration skills can be used to improve your TMS implementation's real-time transportation visibility. TMS interactions are discussed in greater depth in our guide, "Choosing the Right Transportation Visibility Provider." (2)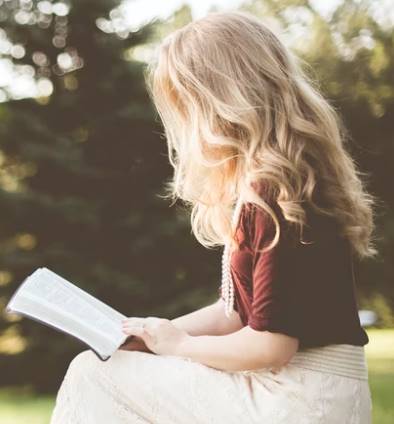 Speaks from heart, always too passionate and driven by emotions. Spins the words with kindness & sharpness, intriguing your ever-inscrutable minds.