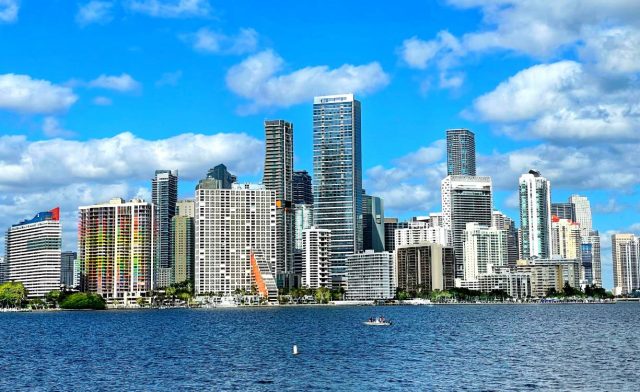 Central Florida has become a prime destination for those seeking a balanced blend of urban sophistication, serene countryside, and recreational amenities. From the bustling streets of Orlando to the quaint charm of Mount Dora, the best places to live in Central Florida cater to a diverse array of tastes and lifestyles. These towns and cities combine natural beauty, cultural richness, and economic growth, making them highly sought-after locations.
As more individuals and families discover the appeal of these best places to live in Central Florida, the demand for reliable moving services rises. Whether you're relocating within the state or making a cross-country move, the assistance of professional movers in Central Florida is invaluable.
Their expertise ensures that your transition into one of these prime locations is smooth and stress-free, allowing you to immerse yourself fully in the beauty and opportunities of the best places to live in Central Florida.
The Top 12 Places
Orlando
Often touted as the heart of Central Florida, Orlando is much more than theme parks. It's a vibrant, growing city that's fast becoming a hotspot for industries beyond tourism. When discussing the best areas to live in Orlando, Florida, you'd be remiss not to consider its bustling downtown, thriving arts scene, and diverse neighborhoods.
Attractions and Lifestyle
Orlando's charm lies not just in its attractions but in its lifestyle. From artsy districts like Thornton Park to the nightlife of Church Street, there's no end to the experiences. It's a city where you can attend a soccer match in the morning, eat at an international restaurant at noon, and catch a Broadway show by evening. Not to mention, its central location makes beach weekends a regular reality for many locals.
Winter Park
Just a stone's throw away from Orlando, Winter Park is the epitome of charm and elegance. Its scenic boat tours, cobblestone streets, and luxurious estates make it one of the best places to live in Central Florida.
Clermont
This picturesque town is known for its rolling hills and pristine lakes. A world away from the hustle and bustle, Clermont offers a peaceful retreat for those looking for a quieter pace.
Attractions and Lifestyle
Clermont has positioned itself as Florida's premier sports city, with a range of athletic events taking place throughout the year. The town is also home to the famous Citrus Tower, offering panoramic views of the surrounding landscape. For those thinking about living in Central Florida, Clermont presents a blend of relaxation and activity.
Windermere
Nestled amongst the Butler Chain of Lakes, Windermere exudes luxury. Its winding roads are lined with towering trees and opulent homes, making it one of the best places to live in Central Florida.
Attractions and Lifestyle
Kissimmee's Lakefront Park is a favorite among residents, offering a range of activities from fishing to boating. The town's downtown is a blend of historic buildings and modern amenities. If you're seeking the best areas to live in Orlando, Florida, and its vicinity, don't overlook Kissimmee.
Sanford
Known as the "Historic Waterfront Gateway City", Sanford is rich in history and culture, with a beautifully preserved downtown area.
Attractions and Lifestyle
From its vibrant arts scene to its riverside eateries, Sanford has a unique charm. Events like the weekly farmers' market and monthly art walks ensure there's always something happening. It's a growing favorite for those exploring living in Central Florida.
Ocala
Often dubbed as the "Horse Capital of the World", Ocala is nestled in the heart of Central Florida and offers a unique blend of serene countryside and urban amenities.
Attractions and Lifestyle
Equestrian enthusiasts flock to Ocala for its numerous horse farms and events. The town also boasts the beautiful Silver Springs State Park, where visitors can enjoy a glass-bottom boat ride, witnessing the clear springs and diverse marine life. Those pondering living in Central Florida with an inclination towards a countryside lifestyle should definitely consider Ocala.
Lake Mary
Ranked consistently as one of the top places to live in Florida, Lake Mary is known for its top-rated schools, luxury homes, and a thriving business center.
Attractions and Lifestyle
Lake Mary's downtown area has undergone significant development, boasting upscale dining and shopping options. The town also offers various parks and recreational areas, fostering an active and outdoorsy community. For families and professionals, it's an ideal blend of modern living while being one of the safest places to live in Central Florida.
The Villages
A master-planned age-restricted community, The Villages is a haven for retirees looking for an active and fulfilling lifestyle.
Attractions and Lifestyle
With numerous golf courses, recreation centers, and daily community events, there's no shortage of things to do. Residents often travel in golf carts, and there's a sense of community that's hard to find elsewhere. If you're considering living in Central Florida post-retirement, The Villages should top your list.
Altamonte Springs
Located just a few miles from downtown Orlando, Altamonte Springs is a vibrant city known for its events, parks, and shopping.
Attractions and Lifestyle
The Cranes Roost Park, located at the heart of the city, hosts several events throughout the year. The Altamonte Mall is a popular shopping destination, and there are numerous dining and entertainment options. Its proximity to Orlando makes it a favorite for those looking at the best areas to live in Orlando, Florida, without being in the thick of it.
DeLand
Known as the "Athens of Florida", DeLand is both a college town, thanks to Stetson University, and a haven of history and Southern charm.
Attractions and Lifestyle
Its vibrant downtown is a mix of art galleries, boutiques, and unique eateries. For history buffs, DeLand offers a plethora of beautifully preserved historic sites. Being close to the St. Johns River, outdoor activities are in abundance, cementing its reputation among those considering living in Central Florida.
Mount Dora
A charming little town set against the backdrop of Lake Dora, Mount Dora is known for its antique shops, festivals, and a lighthouse that offers stunning sunset views.
Attractions and Lifestyle
The annual Mount Dora Arts Festival draws visitors from all over, showcasing the town's commitment to culture and the arts. Its historic downtown, with a plethora of unique shops and restaurants, is a testament to its vibrant community. Those looking at safest places to live in Central Florida with a quaint, artistic vibe will find Mount Dora to be a perfect match.
Longwood
With its historic districts, scenic parks, and close-knit community, Longwood offers a mix of suburban comfort and natural beauty.
Attractions and Lifestyle
Longwood's historic district provides glimpses of old Florida charm. The Wekiwa Springs State Park nearby is a hotspot for kayaking, swimming, and hiking. For families or individuals pondering living in Central Florida, Longwood offers both convenience and recreation.
Wrapping it Up: Central Florida Awaits
Choosing the best place to live is a deeply personal decision. However, Central Florida, with its mix of urban and natural offerings, is sure to have something for everyone. Whether you're an adventurer, a family person, or someone looking to climb the career ladder, this region beckons. With its charm, opportunities, and beauty, isn't it time you considered living in Central Florida?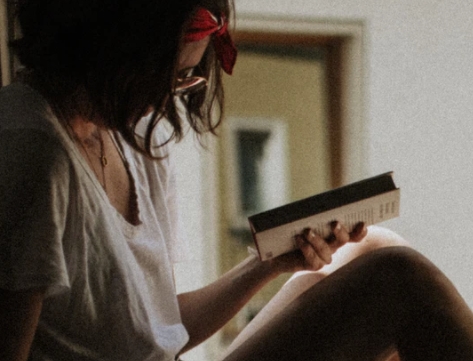 A professional writer with over a decade of incessant writing skills. Her topics of interest and expertise range from health, nutrition and psychology.