Arguably, introverts are the most misunderstood group of people in the modern age. While an estimated 50% of the population can be described as being introverted, this demographic remains at a disadvantage in the workplace as they're wrongly perceived to be shy, unemotional and in some instances lacking in empathy.
Make no mistake; both introverts and extroverts can add tangible value to the workplace, so your task is to understand that key attributes that define these states of mind and identify the careers that are most suitable.
In this article, we'll discuss three careers that are ideal for introverts and ask why they're this should be the case.
Financial or Stock Market Trader
We'll start with what is arguably the most lucrative career for introverts; namely financial or stock market trader.
This career option certainly offers scope for autonomy and independence, which are often sought by social introverts and those who occasionally suffer anxiety when mixing with others. Such a career option also enables introverts to leverage their innate critical thinking skills, as the ability to review and analyze data sets is central to successful trades.
We'd particularly recommend stock or futures trading due to their relative lack of volatility, which is likely to suit the mindset and outlook of most introverts. Also if you like
Database Administrator
We've already touched on the needs of social introverts, and while this may sound like a contradiction in terms it relates to individuals who are not shy but prefer to socialise with a relatively small number of people at any given time, but they want viable and lucrative career .
For this type of introvert, it may be worth considering a role as a database administrator, as this job is detail-oriented and enables candidates to work independently for much of the time. Similarly, it requires a tremendous amount of focus, which is ideal for a group of people may only enjoy socialising in moderate doses.
This role can pay up to £50,000 a year in some instances too, so it's a viable and lucrative career that can provide financial security for applicants.
Environmental or Industrial Engineer
Introverts are also inclined to be thoughtful and introspective, with the latter quality of confused for shyness or an inability to mix well with colleagues.
Those with an introspective mindset tend to perform well in complex and detail-oriented job roles, as they have an innate ability to think analytically and undertake layered tasks in an extremely efficient manner. These skills are ideally suited to roles such environmental or industrial engineer, which are in high-demand at present and capable of paying £60,000 per annum and beyond.
Introspective introverts are also likely to been keen on self-improvement and career growth, making ambitious engineering roles extremely fit for purpose.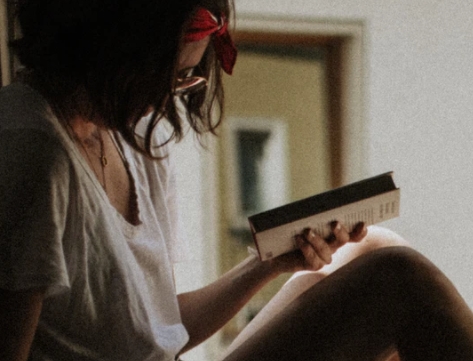 A professional writer with over a decade of incessant writing skills. Her topics of interest and expertise range from health, nutrition and psychology.