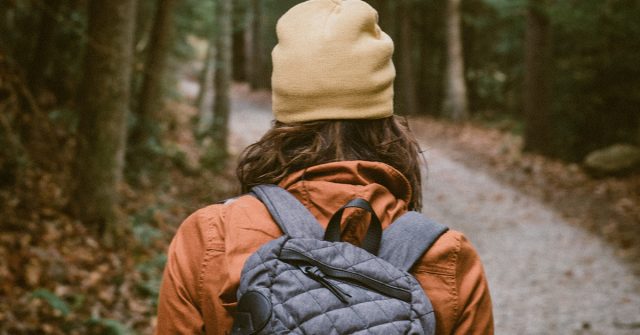 Travelling is one of the most eye-opening, incredible and challenging experiences you'll never forget. It is not only about changing locations and visiting cultural sights. There's much more to it than just booking an Airbnb, trust me.
Because traveling helps you grow psychologically. It broadens your horizons and introduces you to the unknown. It faces you with the unpredictability of the world and welcomes you to a new dimension. Ultimately it transforms you into a citizen of the world.
However, if there's something even more exciting than just traveling, that is solo traveling. Why? If you've roamed this world and traveled on your own, you probably know what I am talking about.
But, to those of you who haven't, here are the key characteristics of the people who love to travel on their own:
1. TRAVELING SOLO PROVES THAT YOU CAN STILL HAVE FUN EVEN WHEN NO ONE ELSE IS AROUND
Believe me, this comes from my own personal experience. Once you realize that you can have twice as much fun on your own without having to rely on someone, you will be thrilled to continue your solo journey. You will have an unlimited amount of opportunities.
2. BOOKING SOLO TRIPS MEANS THAT YOU TRUST YOURSELF
It is kind of terrifying at first, I'll give you that. And it will take some time until you find the courage within you and make the decision of traveling on your own. But, once you do it, you will feel relieved and free.
Free from your insecurities. Free from your fears. Free from the chains of society. Free from everything that was holding you back. You will finally feel that you can rely on yourself.
3.TRAVELING ON YOUR OWN MAKES YOU MORE ADAPTABLE TO NEW ENVIRONMENTS
If you have explored many new countries and cultures by now, it means that you are a flexible, open-minded and an easily adaptable person. That is a sign that you are not afraid to step out of your comfort zone and face the unpredictability of the unknown ahead of you.
These kinds of experiences have the power to change a person's perspective and broaden their horizons.
4. PEOPLE WHO TRAVEL SOLO IMPROVE THEIR COMMUNICATION SKILLS
Exploring new countries and meeting new cultures always include certain language and cultural barriers that require great communication skills and patience.
But even though some might find this difficult to overcome, it is important to understand that, in the long run, these obstacles have a very positive effect on us. They allow us to meet other people, experience things we've never experienced and develop new, lasting friendships in the process.
5. TRAVELING SOLO MAKES YOU MORE RESPONSIBLE AND MORE SELF-RELIANT
Traveling solo will make you face all kinds of challenges and obstacles along your way. It is inevitable. You cannot skip that part of the process.
But what matters the most is how you react to these challenges. Because by learning from those experiences, rather than avoiding them, you'll evolve and become an even more responsible, self-reliant and mentally strong person.
6. TAKING TRIPS ALONE GIVES YOU THE OPPORTUNITY TO REFLECT ON YOURSELF
Last but not least, solo traveling will provide you with the valuable opportunity of soul-searching. Wandering this earth without a travel buddy by your side will give you a once-in-a-lifetime chance to reflect on yourself and think about the reason for your existence.
You will have the chance to meet the person you truly are and ask them everything that you've been afraid to ask them in a very long time. Solo traveling will give you the freedom you desperately need but feel too afraid to search for.

A professional writer with many years of experience in the fields of psychology, human relationships, science, and spirituality. If you have a general question or comment please fill out the form and we will get back to you as soon as possible https://curiousmindmagazine.com/contact-us/