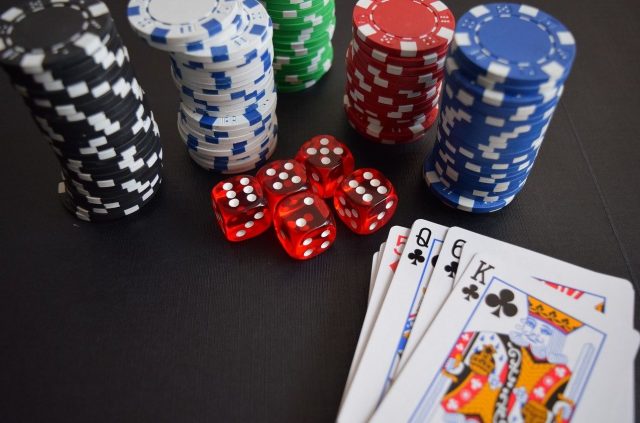 Poker is one of the most popular casino games around today, and with the introduction of online poker, it's never been played more. Many online players who would have never thought of playing poker in the casino are now trying their hand at the game. However, while poker might seem like a simple game from a first glance, it takes a whole lot of knowledge, strategy and training in order to get good at poker. From knowing how to conduct villain analysis, to learning ways to hold the cards and much more, there is a huge amount to learn when it comes to playing poker successfully.
Below, we'll take a look at some of the world's top poker players and analyse how they've become so successful.
Profiling the worlds top poker players
Daniel Negreanu
As one of the top poker players of the world, and also know for raising the profile of the vegan diet, Daniel Negreanu is a Canadian poker player based in Las Vegas and has been in multiple world class competitions, from the World Poker Tour where he won two championships, to the European Poker Tour and the World Series of Poker. He has compiled a total winning of over $42m and has a total of 327 cashes to his name. So what's his secret?
One of Negreanu's strengths is his ability to Bluff. He explains that bluffing in poker is like telling a story; it has to be believable as if the scenario is too out there, then no one is going to believe you. He also advises to choose and opponent that doesn't know you're a bluffer. The key is to choose someone un-suspecting that is focused on the strategy and mechanics of the game and not on what you're up to.
Justin Bonomo
Justin Bonomo is a top poker player from Los Angeles, California and a total of 177 cashes to his name, in addition to total wins of over $48m. He has won 3 bracelets in the World Series of Poker, as well as competing in the likes of the World Poker Tour and the European Poker Tour too. One of Bonomo's secrets is that he started playing poker at the young age of nine, and by 12, he was already competing in magic tournaments across the world.
What's more, at the age of just 19, Bonomo became the youngest player featured at a televised final table at the European Poker Tour's (EPT) French Open in Deauville. He placed fourth in the event and won €31,500. So what's his secret? One of Bonomo's biggest strengths is his ability to stay calm and collected for hours while retaining his focus, whilst not acting on emotion. He has developed these traits through years of practicing meditation; a strategy we would definitely recommend trying.
Vanessa Selbst
In addition to the above, there are some incredibly talented women in Poker currently, and as such it's vital that we keep raising the profile of women and poker. Currently, a report by 888 Poker found that only 44% of women say they have played poker before, showing the importance of having players like Vanessa Selbst to raise the profile of this game and normalise women playing poker.
Selbst works for a US investment management firm and is also a very successful professional poker player in which she is the only woman ever to reach the number one ranking in the world on the Global Poker Index. She has also made over $1.8 million from live poker tournaments and is a member of Team PokerStars Pro. What's more, Selbst is a keen advocate of poker and has also coached on DeucesCracked – an online poker-training site.
Kathy Liebert
Kahty Liebert is an American Poker player from Nashville, Tennessee. One of the great things about Kathy's rise to poker fame is that she originally studied business and finance, however she later decided she was unhappy in the corporate world and became a professional poker player. Liebert has also won more prize money than any other professional female poker player. So what's her secret to keeping her head in the game?
Liebert originally moved to a Ski resort in the Rocky Mountains in order to be able to pursue the sport on a more regular basis. Whilst there, she began playing at a few local resort casinos where she was soon noticed for her skills at the table. The casino then invited her to become a prop player, enabling her to get a lot of practice at games. In addition, another of Liebert's trade secrets is that she read as many poker books as she could get her hands on in order to study the strategy. Overall it is Liebert's exposure to real life games for practice and her meticulous studying of poker strategy that has enabled her to become so successful.
So, there you have some of the world's top poker players and their secrets to being successful. Overall, there's no quick path to becoming successful at poker but instead it's a slow and steady series of lessons and practice that make a player great.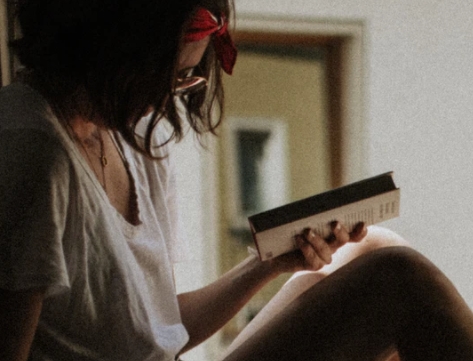 A professional writer with over a decade of incessant writing skills. Her topics of interest and expertise range from health, nutrition and psychology.