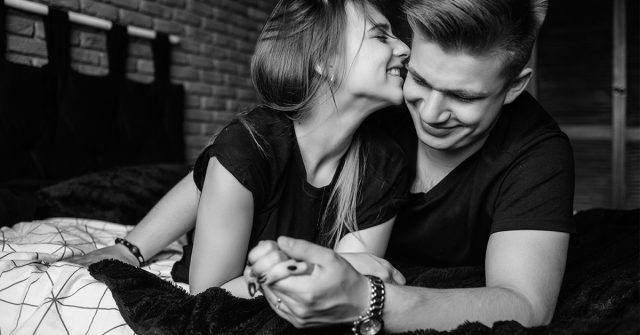 Yes, relationships are made when two people are attracted to each other. And yes, relationships happen when two people are strangely, but genuinely interested in one another. But, no matter how much we strive to find someone perfect for us, we simply cannot know what person will eventually capture our attention.
So, what happens when we develop an attraction to someone who is not the right one for us?
More importantly, how do we become so intensely drawn to someone that we keep going back for more even though we are aware that we have to let go of them?
I'm guessing that nobody who has experienced this really knows why they keep going back to something that is clearly harmful to them. However, after careful consideration of some of my experiences and the experiences of people I know, I came to a few possible reasons why we keep going back to people that are not good for us.
Here are some of them:
1. WE THINK WE CAN RELATE TO THEM
Besides all the drama and pain, you feel like there's something about that that makes you see yourself in them. You believe that they understand you completely. You feel like they know you. You feel like you two can relate to everything you're going through.
I'm sorry to break it to you, but most of the times, this isn't true. That strange, intense infatuation has nothing to do with mutual understanding. That is why you didn't make it the first time, remember? They might have serious issues. So, the best thing you can do to help them is to simply try and be there as their friend. If that hurts you, leave them.
2. WE BELIEVE WE CAN HELP THEM CHANGE
This is probably one of the biggest reasons why most people go back to toxic relationships. We think we can help our ex-partners. The feelings we have for them are still alive, and our hearts tell us that we can actually help them change.
But, little do we know that we cannot force someone to change if they don't want to. We cannot experiment on another human being. The only thing we can do is leave them and let them deal with their issues on their own.
3. WE THINK IT'S NOT THEM, IT'S OUR FAULT
When a relationship reaches a boiling point, we often take everything into consideration. The commitment issues, the lack of understanding, conflicting schedules, disagreements and so on.
But, when you're stuck in a toxic relationship, the blame can be easily put on you. You might fight that thought, but eventually, you surrender, and you reach a point when you accept the fact that it might be you who is responsible for all this mess.
4. OTHERS ADVISE US TO GO BACK
This should never be a deciding factor for you. It takes two to tango, and it takes two to make a relationship. There's simply a crowd. However, it is safe to say that it is one of the main reasons why most of us usually get attracted to people who are bad for us.
Believe it or not, there are people who sometimes favor a certain stranger over their loved one. These people are the ones who often manage to reignite feelings between you and your ex-partner.
5. WE'RE CERTAIN THAT OUR ATTRACTION IS BASED ON LOVE
We've all done this. We've all confused love with longing or simply with infatuation. But, whenever this happens, and you realize that you're simply lying to yourself, you have to stop and let go of that toxic person. If you catch yourself constantly second-guessing yourself, that my dear, is not love.

A professional writer with many years of experience in the fields of psychology, human relationships, science, and spirituality. If you have a general question or comment please fill out the form and we will get back to you as soon as possible https://curiousmindmagazine.com/contact-us/