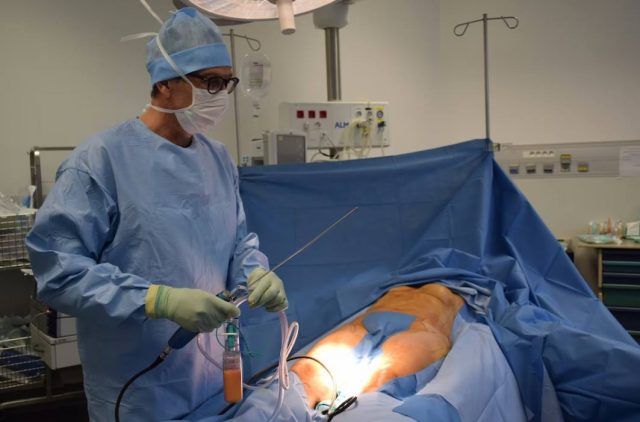 As anyone who has ever considered the idea of cosmetic surgery can tell you, it's a big decision that requires significant research. Choosing the right surgeon is essential for achieving the look you desire while also ensuring safety and satisfaction with your results. This guide offers an in-depth understanding of what to look for when selecting a cosmetic surgeon so that you make the best possible choice for yourself and your needs. From gathering vital facts about potential surgeons to developing a comfortable relationship with them, we will provide you with all the information necessary so that by the end of this article, you are equipped to find an experienced professional whom you can trust!
Consider their credentials and training
Deciding to undergo a surgical procedure is a big step, and choosing the right surgeon is crucial to ensure a successful outcome. When considering potential surgeons, it's essential to look beyond their personality and bedside manner and really focus on their credentials and training. In particular, you'll want to confirm that any potential surgeon is board certified in the specific procedure you're interested in. Board certification signifies that a surgeon has not only completed extensive training in their field but has also passed rigorous exams that demonstrate their expertise. Additionally, surgery for your body may require additional qualifications and certifications, like specialized board certification for breast surgery or facial plastic surgery. These are just a few of the factors to consider when choosing the right cosmetic surgeon, and we strongly suggest doing further research to find out what else you need to know. Taking the time to research and verify a surgeon's qualifications can provide valuable peace of mind and help ensure that you achieve the results you desire.
Ask for a consultation
Reaching out for a consultation can feel a little intimidating at times, but it's important to remember that any reputable professional should be more than willing to answer any questions or concerns that you have. Whether you're discussing your health and finances, or even planning a wedding, it's essential that you feel you have all the information necessary to make an informed decision. Don't hesitate to ask for clarification or seek further details if something is unclear, and always remember that the more you understand about a particular topic, the better equipped you'll be to move forward with confidence. So don't be afraid to speak up and take the first step toward achieving your goals.
Check reviews online
Before going under the knife, it's important to do your research and check reviews online for feedback from past patients about their experience with the cosmetic surgeon you're considering. Reading reviews can give you a better idea of the doctor's skills, bedside manner, and overall quality of care. Don't be swayed by just a few positive or negative reviews; make sure to read a variety of opinions to get a well-rounded understanding of their practice. After all, your body is in their hands, and you want to ensure you're in the best possible care. Taking the time to research and read reviews can help you make an informed decision and give you peace of mind before undergoing any cosmetic procedures.
Discuss post-operative care
After undergoing surgery, it's important to ensure that you have a post-operative care plan in place from your doctor. This can include checkups and follow-up visits to ensure that you are healing properly, and any complications are being addressed promptly. Post-operative care is crucial for a successful recovery and can greatly impact your overall health and well-being. Be sure to discuss your care plan with your doctor prior to the surgery to ensure that all necessary steps are taken for a smooth recovery process. Your health is a top priority, and having a care plan in place can provide peace of mind and support during the recovery journey.
Consider the cost of treatments
Ensuring that you are fully aware of the cost of your medical treatment is an important step in managing your healthcare expenses. Before going ahead with any procedure, it's crucial to ask your healthcare provider about the payment plans available and any fees involved. By doing this upfront, you'll be able to have a clear understanding of what to expect and can plan your finances accordingly. Whether it's discussing the cost of a simple blood test or a more complex surgical procedure, asking about payment plans and fees will give you peace of mind and help avoid any unexpected costs. Remember, knowledge is power when it comes to managing your healthcare expenses.
Get educated on the procedure
When it comes to choosing a treatment, it's important to be informed about the risks and benefits associated with it. That's why doing your research beforehand is crucial. Whether it's a new medication, surgery, or other medical procedure, knowledge is power. Don't be afraid to ask your doctor questions or seek out different sources of information. By getting educated on the procedure, you'll be able to make a more informed decision about your own health and well-being. Remember, it's always better to be proactive than reactive, so take the time to do your due diligence before making any big decisions about your medical treatment.
Ultimately, choosing the right cosmetic surgeon is an important decision – so make sure to do your research! Start by checking if they are board-certified for the specific procedure you're interested in, and then set up a consultation with them. During this consultation ask plenty of questions about their experience and qualifications, as well as post-operative care plans. You should also check out online reviews from past patients, ask about fees and finance options associated with treatments, and get educated on the procedure. Doing all of this will give you a better idea of whether or not the cosmetic surgeon is right for you. With the right level of planning and research, it's possible to choose a cosmetic surgeon that fits your needs!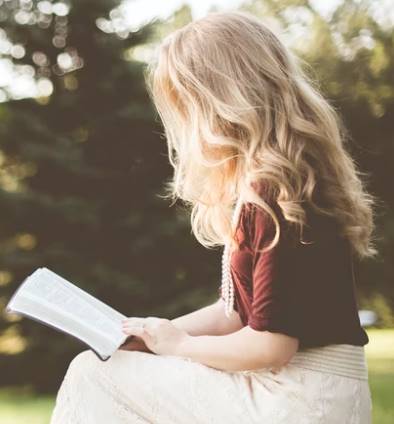 Speaks from heart, always too passionate and driven by emotions. Spins the words with kindness & sharpness, intriguing your ever-inscrutable minds.