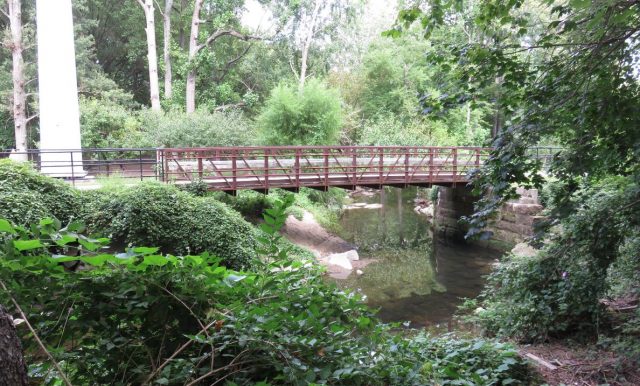 So, you're considering moving to Bon Air, VA? That's an exciting decision! Every city, town, or suburb has its unique charm and allure, and Bon Air is no exception. Nestled in Virginia's Chesterfield County, this place is a lovely fusion of historical intrigue and modern living comforts, welcoming all with its distinct southern charm.
Whether you're a single professional hunting for a peaceful place to live, a growing family looking for a community-focused suburb, or a retiree aiming for a tranquil yet vibrant area, Bon Air could be just the place you're searching for.
However, as with any significant decision like relocating, it's crucial to have as much information as you can gather. When you're pondering about moving to Bon Air, VA, understanding the facets of this suburb can help you make an informed decision. The cost of living, the job market, the education system, the weather, the leisure opportunities – every single detail counts. And Bon Air, with its varied offerings, is worth exploring to appreciate what life could be like here.
Diving deeper into the details, we're here to guide you through what Bon Air has in store for its residents. From its fascinating history to the diverse real estate market, from the solid education system to the thriving job opportunities, we'll walk you through why moving to Bon Air, VA could be a fantastic next chapter for you. Let's get started on this journey of discovery!
The History of Bon Air
Brief Overview of Bon Air's Past
Nestled in Chesterfield County, Bon Air rose from humble beginnings in the late 19th century as a resort town. Over time, it evolved into a suburban community, charming residents with its historical character.
Historical Landmarks
Bon Air is home to a host of historical landmarks such as the Bon Air Historic District. Walking through the city feels like a step back in time, thanks to the Victorian-style architecture that punctuates its landscape.
Cost of Living
Housing Market in Bon Air
Bon Air's real estate scene presents a diverse mix of options, from vintage homes to modern apartments. The median home value is relatively higher than the national average but comparable to other areas within the state.
Average Cost of Groceries and Utilities
Bon Air's cost of living for everyday expenses like groceries and utilities is pretty on par with national averages. This makes budgeting for life in Bon Air reasonably straightforward.
Education
School Districts in Bon Air
Bon Air falls under the Chesterfield County Public Schools, known for their emphasis on academic excellence. The school district has a reputation for nurturing students and fostering their growth.
Higher Education Opportunities
While Bon Air doesn't house any colleges or universities within its limits, the proximity to Richmond provides access to renowned institutions like the University of Richmond and Virginia Commonwealth University.
Job Market
Dominant Industries in Bon Air
Bon Air's job market is diverse, with sectors such as healthcare, education, and public administration taking the lead. The unemployment rate remains low, pointing to a robust economy.
Average Salaries
Salaries in Bon Air vary by industry, but on average, they're competitive with national standards. The city's close proximity to Richmond also opens up numerous job opportunities.
Lifestyle and Recreation
Outdoor Activities and Parks
Bon Air is teeming with parks and green spaces, perfect for outdoor enthusiasts. The James River Park System, a local favorite, offers a myriad of activities like biking, hiking, and fishing.
Shopping, Restaurants, and Entertainment
The town hosts several shopping centers, restaurants serving diverse cuisines, and an array of entertainment venues. There's always something happening in Bon Air to keep you entertained!
Public Services
Healthcare in Bon Air
The city is served by various healthcare providers, ensuring that residents' health and wellness needs are met. Plus, it's just a short drive away from renowned hospitals in Richmond.
Public Safety in Bon Air
Bon Air is generally considered safe, with a crime rate lower than the national average. The local police department is responsive and active in maintaining peace in the community.
Final Thoughts on Moving to Bon Air
As we conclude, considering all factors discussed, moving to Bon Air, VA could be a promising move for you. The rich history of the town offers a nostalgic charm, while the educational facilities, job opportunities, and safety measures ensure a stable, fulfilling life for you and your family. Whether you're an outdoor enthusiast, a history buff, or someone who loves the convenience of modern amenities in a tranquil setting, Bon Air fits the bill.
When you're seriously contemplating moving to Bon Air, VA, it's essential to consider all these facets. Think about your priorities, weigh them against what Bon Air offers, and you might find it aligns perfectly with your expectations. Ultimately, the decision is personal and should resonate with your aspirations and lifestyle needs. Yet, with all that Bon Air offers, it's a location that shouldn't be overlooked when planning your next move.
Role of a Moving Company in Your Relocation
Now, once you've decided on moving to Bon Air, VA, it's time to plan the actual move. That's where a reliable moving company comes into play. Hiring professional movers can make your relocation experience less stressful and more efficient.
From packing your belongings with the utmost care to transporting them safely to your new home, a good moving company ensures every step of the move is handled professionally. They have the expertise and equipment to deal with the unexpected, offering you peace of mind that your cherished belongings will arrive safely at your new Bon Air home.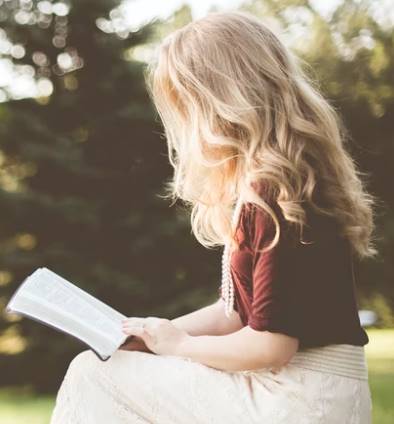 Speaks from heart, always too passionate and driven by emotions. Spins the words with kindness & sharpness, intriguing your ever-inscrutable minds.