Embarking on the journey of moving to Laurel, MD, can be an exhilarating experience. This Maryland city holds a unique charm, laden with history and abundant with a community spirit that's hard to ignore. Nestled conveniently between the hustle and bustle of Washington D.C., and Baltimore, Laurel offers an idyllic setting for those seeking a balanced lifestyle.
Stepping into Laurel is like stepping into a welcoming embrace, where diversity thrives and the echoes of history are omnipresent. The city's rich past intertwines seamlessly with its vibrant present, creating a unique atmosphere that both visitors and locals find captivating. Moving to Laurel gives you the chance to be a part of this exciting tapestry, where each thread tells its own fascinating tale.
With a population hovering around 25,000, Laurel exudes a small-town charm that's increasingly rare in today's fast-paced world. Despite its relatively modest size, the city offers a wealth of amenities that cater to various lifestyle needs. From educational institutions and job opportunities to leisure and entertainment options, you'll find everything within your reach when moving to Laurel.
Introduction to Laurel, MD
Laurel, Maryland, sits comfortably halfway between Washington, D.C., and Baltimore, making it an attractive location for many people considering relocation. Moving to Laurel means becoming part of a community that values its historical roots while embracing the diversity and vibrancy of modern life. With a population that hovers around 25,000, Laurel provides a small-town feel but with the amenities and opportunities of larger urban areas.
The Cost of Living in Laurel, MD
Before moving to Laurel, it's essential to have a handle on the cost of living in the city.
Housing
Whether you're looking to rent or buy, the housing market in Laurel can accommodate various budgets. The median home price is slightly higher than the national average, reflective of the city's strategic location and quality of life. Renting is also an option, with a variety of accommodations, from apartments to single-family homes, available to fit different lifestyle needs.
Transportation
Moving to Laurel places you in a city well-connected to major centers via public transportation and well-maintained roads. However, it's important to factor in commuting costs, including fuel or public transit fares, into your monthly budget.
Food and Groceries
In Laurel, you can expect to find groceries priced around the national average. From big-name supermarkets to local farmers' markets, you'll have a wealth of options for sourcing fresh and affordable produce.
Job Opportunities in Laurel, MD
A crucial aspect of moving to Laurel is understanding its job market. Opportunities abound across various sectors, including healthcare, education, government services, and technology. Its proximity to larger job markets like Washington, D.C., and Baltimore makes Laurel an ideal home base for those willing to commute.
Education in Laurel, MD
Is Laurel, MD a good place to live for families with children? A look at the education sector provides a positive answer.
Public Schools
Laurel public schools are part of the Prince George's County Public Schools district, which is renowned for its commitment to quality education and student development.
Private Schools
Moving to Laurel also provides access to a range of private schools, offering diverse educational programs to cater to your child's specific needs.
Higher Education
When it comes to higher education, Laurel houses the prestigious Capitol Technology University and is within commuting distance to other major universities. This ensures ample opportunities for those seeking to further their studies.
Healthcare in Laurel, MD
For anyone considering moving to Laurel, rest assured that the city is well-equipped to meet your healthcare needs. Laurel houses numerous healthcare facilities, including the reputable University of Maryland Laurel Medical Center, along with a range of specialized clinics.
Leisure and Entertainment in Laurel, MD
Parks and Recreation
Outdoor enthusiasts will appreciate Laurel's wealth of parks and recreational areas. The city is home to the expansive Laurel Park, where you can enjoy a range of outdoor activities, and this is just one of the many reasons why people enjoy moving to Laurel.
Dining and Nightlife
Moving to Laurel also means stepping into a vibrant culinary scene. From American staples to international cuisine, there's something to tickle everyone's taste buds. Laurel's nightlife scene is equally exciting, with a range of bars, pubs, and entertainment venues that come alive as the sun goes down.
Crime and Safety in Laurel, MD
Safety is a primary concern for anyone moving to a new city. The crime rates in Laurel are comparable to the national average, and the city invests significantly in community policing initiatives to ensure residents feel safe.
Relocating to Laurel, MD: Moving Process
When you decide on moving to Laurel, the process involves several stages that require careful planning. First, finding the right home that fits your lifestyle and budget is crucial. Laurel offers a variety of housing options, from modern apartments to charming single-family homes. Researching the housing market in Laurel can help you secure the perfect abode that suits your preferences.
The second phase of moving to Laurel involves sorting out logistics. This could range from changing your mailing address and scheduling utilities set up to planning the actual move. Remember, moving isn't just about transporting your possessions from one location to another; it's about transitioning your life and setting up a new home in Laurel.
When it comes to the actual moving process, professional help can ease the stress significantly. This is where a moving company comes into play. They handle everything from packing up your current home to ensuring all your possessions arrive safely in Laurel.
An integral part of the moving process involves decluttering and disposing of unnecessary items. Hiring a company for junk removal can save you time and effort in this regard. These professionals can help you sort out your items, dispose of the unwanted ones responsibly, and ensure that your move is as smooth and clutter-free as possible.
Their services can be especially beneficial if you're moving from a larger home into a smaller one, or if you simply want to start fresh in Laurel without old, unused items weighing you down.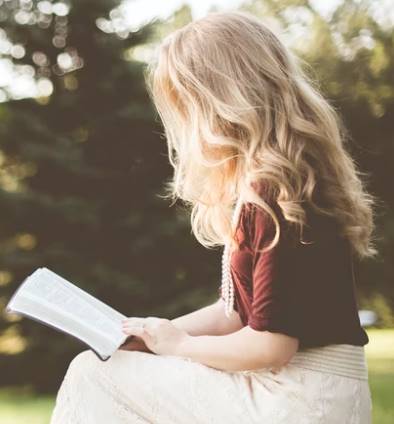 Speaks from heart, always too passionate and driven by emotions. Spins the words with kindness & sharpness, intriguing your ever-inscrutable minds.