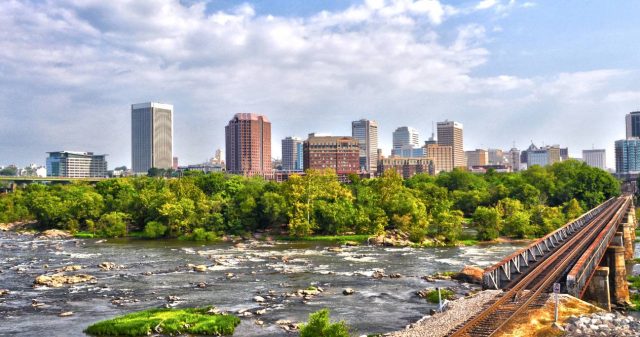 If you've ever pondered the question, "Is Richmond, BC a good place to live?" then you're not alone. Many people are drawn to the beautiful scenery, multicultural community, and thriving economy that Richmond has to offer. But, like any place, moving to Richmond, BC involves a significant decision, and it's crucial to have comprehensive information before making such a choice.
Our detailed guide aims to provide that information, providing you with a deeper understanding of Richmond's various facets. We delve into different aspects of the city, from its geographical location to its housing market, education, and employment opportunities, transportation, and recreational activities. Each element is an essential consideration for anyone thinking of moving to Richmond, BC.
Whether you're drawn by its vibrant culture, promising job market, or excellent public services, Richmond has much to offer. So, let's start exploring to find out what makes Richmond, BC, such a compelling destination, and why moving to Richmond, BC could be the right decision for you.
Brief Overview of Richmond, BC
Geographical Location
Located on Canada's Western Coast, Richmond forms an integral part of Metro Vancouver. Settled on islands in the mighty Fraser River, Richmond combines the tranquility of island life with the convenience of city living. The strategic location, just a quick commute from Vancouver's city center and the U.S. border, makes moving to Richmond, BC, an appealing prospect.
Climate
One of the many benefits of living in Richmond, BC, is the moderate oceanic climate. Like the rest of Metro Vancouver, Richmond experiences mild, rainy winters and warm, sunny summers. This appealing climate is ideal for those disliking extreme temperatures, making Richmond, BC, a good place to live for weather enthusiasts.
Population
Boasting a population of around 200,000, Richmond is a city of cultural diversity. A significant Asian population contributes to a rich multicultural tapestry, one of the things Richmond, BC, is known for.
Housing and Cost of Living
Housing Market
If you're thinking about moving to Richmond, BC, understanding the housing market is crucial. Richmond's real estate market offers a range from modern, urban condos to sprawling family homes. However, prices can be high, reflecting the trend throughout much of British Columbia.
Cost of Living Index
Living in Richmond, BC, offers a high standard of living. However, this quality comes with a cost. The cost of living in Richmond is higher than the national average, comparable to other cities in Metro Vancouver. Those considering moving to Richmond, BC, should keep this in mind.
Education and Employment Opportunities
Education System
One of the benefits of living in Richmond, BC, is the excellent education system. The city is home to several high-ranking public and private schools, ensuring your children receive quality education. Institutions such as the Kwantlen Polytechnic University offer higher education opportunities.
Job Market
For those moving to Richmond, BC, exploring the job market is essential. Richmond offers diverse employment opportunities across sectors like technology, healthcare, education, and aviation. Additionally, Richmond's proximity to Vancouver expands potential job opportunities.
Transportation in Richmond
Public Transportation
Moving to Richmond, BC, means you'll have access to the city's excellent public transportation. Buses and the Canada Line train service ensure residents can commute easily. Furthermore, Vancouver International Airport is within the city boundaries, perfect for frequent travelers.
Road and Bike Access
Richmond's network of roads provides easy access to major highways and nearby cities. If you're a cycling enthusiast, you'll appreciate the bike-friendly nature of Richmond. The city boasts an extensive network of cycling routes, perfect for commuting or recreational purposes.
Lifestyle and Recreation
Cultural Scene
When considering what Richmond, BC, is known for, the vibrant cultural scene is undeniable. From bustling Asian markets to the famous Richmond Night Market and an array of cultural festivals, there's always something happening.
Outdoor Activities
One of the key benefits of living in Richmond, BC, is the availability of outdoor activities. The city is home to numerous parks and trails, water activities, and recreational programs. If you're moving to Richmond, BC, you'll never be short of ways to enjoy the great outdoors.
Thoughts On Moving To Richmond, BC
Moving to Richmond, BC is an exciting prospect for many. This multicultural city offers a vibrant lifestyle, a wealth of job opportunities, and stunning natural beauty. However, just like with any major life decision, it's important to consider all aspects carefully.
You may be attracted to the diversity of Richmond, the strong community spirit, or the high standard of living. But moving to Richmond, BC also comes with considerations such as a high cost of living and a competitive housing market. It's crucial to weigh these factors against the benefits to ensure you're making the right choice for you and your family.
Despite the challenges, the benefits of moving to Richmond, BC often outweigh the downsides. The city's cultural richness, numerous recreational activities, excellent education system, and robust job market make it a desirable location for many. Overall, moving to Richmond, BC is an adventure worth considering.
The Role of a Moving Company
Moving to a new city is a big step, and it involves a lot of planning and preparation. This is where a moving company can come to the rescue. Employing professional Richmond movers can make the entire process smoother and more manageable.
They can assist with packing, transporting your belongings, and even unpacking at your new home, reducing the stress associated with the move. The expertise and efficiency of a moving company can be invaluable, allowing you to focus on settling into your new city.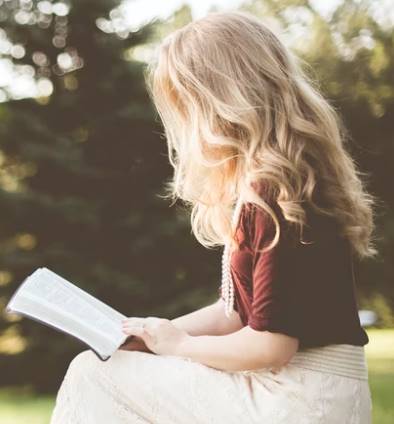 Speaks from heart, always too passionate and driven by emotions. Spins the words with kindness & sharpness, intriguing your ever-inscrutable minds.