This woman is living proof that age is just a number!
Jenny Darren is a 68-year-old pensioner from Birmingham but who now lives in the Cotswolds.
She was on Britain's Got Talent and she totally nailed a version of one of AC/DC's most popular songs "A Highway To Hell."
The audience and all four judges were blown away with her outstanding performance. But what many of them did not probably know was that this amazing retiree also happens to be a rock star.
Namely, Darren's been singing since she was 12 and she's been greatly influenced by rock and blues. In her 20s, she even supported AC/DC on a six-week tour.
In her heyday, Darren even worked with Nicko McBrain, the Iron Maiden drummer.
She put out her own album Queen of Fools in 1978, which contained the song "Heartbreaker" that was later, in 1979, recorded and made famous by Pat Benatar.
At present, Darren performs in her band Jenny Darren And The Ladykillers, and believe it or not – her 13th album is going to be released this February.
Jenny Darren's appearance on Britain's Got Talent
Before she began singing, she asked the audience and the judges to "bear with her" and she ditched her hair clip, glasses, and floral cardigan and stripped down to a black "Rock & Roll" shirt and a black leather skirt.
With her voice, energy, and moves, this lady definitely nailed it. She showed that one can rock even at the age of 68.
How amazed the audience and all four judges were by her can be seen in the fact that she got them to rock out with her throughout the whole performance.
Darren blew everyone away and David Walliams even played air guitar to the extraordinary performance.
This 68-year-old woman rocked that socks off indeed!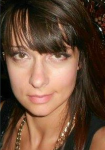 Riley Cooper is a professional writer who writes informative and creative articles on topics related to various fields of study. Written with love and enthusiasm, her articles inspire readers to broaden their knowledge of the world, think and get ready to act. If you have a general question or comment please fill out the form and we will get back to you as soon as possible https://curiousmindmagazine.com/contact-us/