Dear men,
I'm writing to remind you of few things about us – women.
A woman is a gentle human being full of emotions. Even though sometimes complicated, she is always ready to understand, show care, lend you a hand in tough times, and everything she asks for is love. She wants to feel you love her unconditionally just the way she loves you.
That moment she finds you stop treating her the way a woman deserves to be treated by a man, she'll simply decide to leave.
This is what you're doing to lose her.
COMPROMISE
You'll lose her if you make all things going your way only. Well, that's not how things go. Definitely. You can't always have the last word because relationships don't function like that.
A woman wants to be asked for an opinion. A woman wants to decide. A woman wants to be heard. She wants to participate as equally as you do. A woman is a part of a relationship in which both sides are ready to give as much as they take. That's why you are a couple.
A healthy relationship needs to be based on compromise. Compromise is the key.
DO IT.
TIME
You'll lose her if you don't make her a priority. You often blame it on time; you complain about not having enough time to go out, meet, see her.
A woman needs to feel as a priority, not an option. She wants to get some attention from you. And she isn't needy; she just wants to see you by her side.
In a relationship, YOU are the CREATOR OF TIME. If she can, you can do it as well. Take the initiative and set out a date. Finding time is crucial.
DO IT.
HEALTHY RELATIONSHIP
You don't treat her like a girlfriend but more like a friend. It's fine for you to see your best friend in her. Not always though. Please make sure you draw a clear line between a friend a partner.
A woman wants you to communicate and act with her like a man, her partner. She doesn't like to be in a position in which would ask herself which direction all this goes to.
She wants you to see her as more than a friend. She wants you to do it as a part of your healthy relationship.
DO IT.
EFFORTS
You no longer make efforts to see her happy. A woman deserves to be loved. And cared for. She deserves to have a shoulder where she can lean her head and feel safe. All the time.
She deserves someone who won't forget to support, understand, respect, hug, kiss, inspire, surprise, and spoil her even after you think you had already conquered her heart. But, can someone conquer a woman's heart completely? I don't think so.
Therefore, your efforts on unlocking its gates should never stop. There's the fun.
MAKE YOUR EFFORTS ON IT.
Now, are you ready to lose her? No? You should start acting like that then.
Start speaking her love language.
With love,
Sandy
Image: Guillaume Gaubert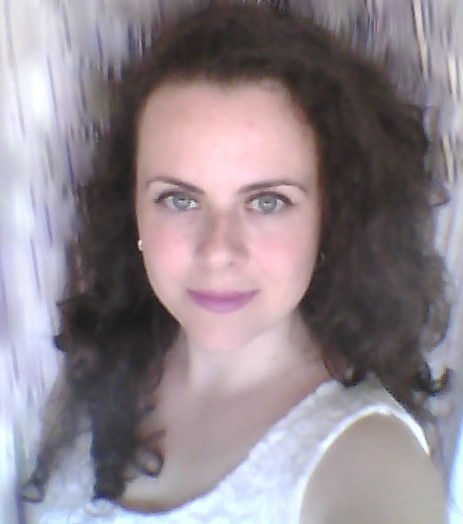 Sandy White is a creative writer with a vivid imagination. The power of curiosity leads her to explore people's inner world which is portrayed in her articles.