Every sport has those pieces of equipment that are perceived as a luxury. Electric golf trolleys are the "luxury" kit of golfers, or at least – that's what those who aren't avid golfers might think.
Yes, electric golf trolleys are a fantastic way to move around the green without having to carry your own kit about with you, and yes, you can quite easily play a game of golf without one. But – unlike what you might think, the modern electric golf trolley isn't necessarily going to break the bank, and they have certainly evolved over recent years too.
So, if your perception of electric golf trolleys is outdated, then read on to find out some surprising facts that may just change your mind.
#1 Electric golf trolleys aren't as distracting as you might think
When electric golf trolleys first came out, two things were noted by golfers across the world:
They were expensive and reserved for the wealthiest players.

You could hear them coming a mile away – boy were they loud!
But – in 2021 things are much different. Not only can you get your hands on electric golf trolleys from some of the biggest names in the industry for a pretty affordable price – but they're actually much quieter than you might think.
Most modern electric golf trolleys feature exceptionally advanced motors that are pretty much whisper-quiet. That means that whether you're focusing on your game or on the move and trying not to disrupt other players, the presence of an electric golf trolley shouldn't get in the way.
#2 You can actually push your electric golf trolley…if you like
For those not in the know, golf trolleys come in two popular models: push trolleys and electrical golf trolleys. And, as the name may suggest, the former of the two is strictly manual, meaning you will need to rely on your own strength to get from hole to hole.
On the other hand, electric golf trolleys use a motor, as well as a range of other technical specs to do all the heavy lifting for you. But did you know that, if you wanted to, you could actually push your electric golf trolley too?
Simply by switching your electric golf trolley to freewheel mode, you can experience the simplicity offered by a manual push trolley. Although, you're unlikely to rely on this function too often, it does mean that if your golf trolley is running low, you can quickly switch over to freewheel mode and get around still with ease.
#3 They can be incredibly compact
Whilst the first electric golf trolleys were pretty hefty, you can now choose from a range of foldable trolleys that can be neatly tucked away with relative ease. Of course, you're unlikely to find an electric golf trolley that offers the same lightweight qualities as a push trolley, but there are plenty out there now that can be tucked tidily into the boot of your car, in your garage or anywhere else you want to store it.
Are you rethinking getting an electric golf trolley in 2021?
As electric golf trolleys become more popular, we have seen a huge rise in affordable models being brought to the market. No longer reserved for a specific type of player, there are probably more electric trolleys on the green now than manual – and we can see why!
But have we managed to change your perception? If you've found out something you didn't know, or have been toying with the idea of an electric golf trolley for a while – then why not take a look at what's on the market right now? Stockists such as Clarkes' Golf supply many of the best-selling electric golf trolleys on the market, from some of the biggest brands, all at an affordable price. So, be sure to check them out today.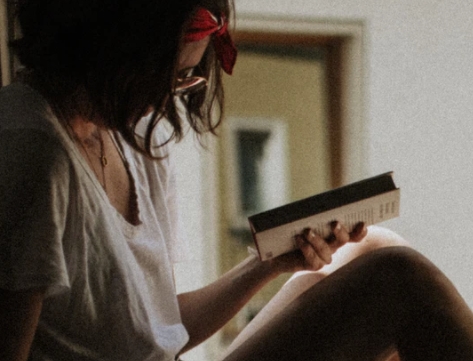 A professional writer with over a decade of incessant writing skills. Her topics of interest and expertise range from health, nutrition and psychology.