As a college student, one has to come to terms with the fact that academic writing forms a great part of their school life. You will be asked to write different articles and to respond to many topics. Teachers test students' creativity, listening skills, as well as analysis skills. Writing, however, is not something that comes naturally to all students. While some students find it easy, others struggle and take a significant amount of their time trying to work and improve their writing skills. The question how to improve writing English is one that many students ask because of the challenges and hurdles of academic writing. Learners can watch movies to improve learning it's easier for them to do and to remember.
The first thing you need to know about academic writing is that you need to spend time working on yourself. You need to read books, practice a lot, and ask a lot of questions. Writers are people who are always learning. This means that you have always to be working on something. There are other writing tips,and they are as described below:
Enroll

forwriting classes – as an international student, the words perfect essaycan

easily scare you because of the difficulties you are experiencing with writing. It is possible to perform well in other subjects but fail miserably in writing. Additionally, it is also possible to fail in other subjects because you cannot express yourself well. It is often said that it is never too late to learn something. So, find yourself a tutor or enroll in a writing class. While this may mean you having to spend more hours studying, in the end, you will reap the fruits of your labor.

Start your writing exercises by developing an outline – students are always asked to start any writing endeavor by developing an outline. Many ignore this advice and then end up delivering essays that are sub-standard. As you seek to grow in your writing, do not ignore any advice that comes your way. Outlines help you develop or create a picture of what your final essay will be like. They help you plan and include what you need before you start the actual process of writing your essay. In the end, you will have a complete essay.

Remember

towrite

clearly and use proper vocabulary – you will not develop into a great writer if you fail to write clearly and avoid ambiguity. As a writer, it is crucial that you write in a manner that is understandable and that communicates your point or argument. Additionally, it is crucial that you avoid the temptation of using all the words in the English vocabulary. Use the words that you know and develop an essay that communicates to your audience.

Editing and writing – after developing your draft, it is always crucial that you continue doing more research and improving the paper. After developing your draft, it is crucial that you edit your work and improve Remove the mistakes you may have included and make sure your paper communicates what it needs to be. Academic writing and

researchtake

time,

andyou

should not get tired or waiver in your push to becoming a better writer. As it is often said, all the good things in life take time. Becoming a better writer is one of those things that take time. So, create time and edit your work before you submit your paper.

Understand your audience – understanding your audience needs to happen before you start writing your paper. Your audience helps you decide the level of vocabulary to use in your paper as well as the approach you will take. While in school, the obvious audience is the professor or instructor. However, making this assumption is a mistake. The audience of your essay must always be guided by the prompt of an essay. So, read the essay prompt and know who you are writing for. Remember that research is a key part of academic writing. Therefore, take time and do your research as you accumulate content that will help you write your essay. For example, you may have an assignment that focuses on a current event. Academic writing

onreal

-world topics

is

something you need to expect

,but

research and a good understanding of a matter at hand can help you deliver a great

Use online resources to proofread your paper – there are numerous resources online that can help you proofread your paper. Some of these resources are free while others ask for some subscription fee. If you wish to grow as a writer, you need to make use of these resources. These will help you discover your weak

pointsthus

help you grow as a writer.
In conclusion, the academic writing tips discussed above should help you get started on the road to being a good writer. As it has been said earlier in this article, avoid the habit of ignoring things. To grow in any aspect of life, you have to listen to the counsel of those who seem to know more than you do.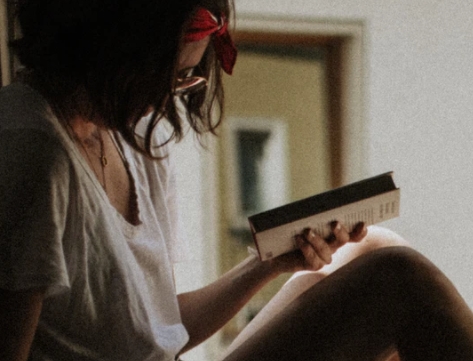 A professional writer with over a decade of incessant writing skills. Her topics of interest and expertise range from health, nutrition and psychology.