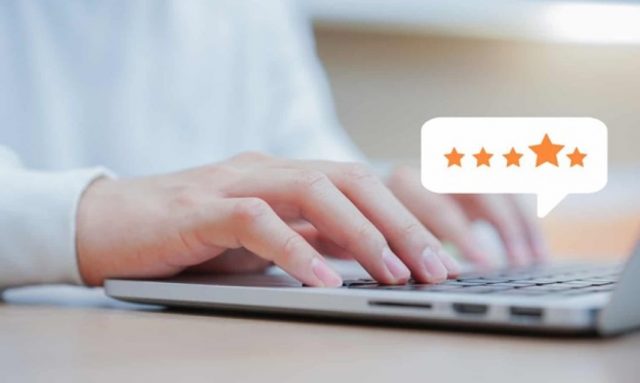 "If you don't listen to your customers, someone else will." – Sam Walton, the founder of Walmart.
Indeed, active listening is one of the cornerstones of proper customer support. Given the huge popularity of a customer-centered approach, even an average customer support today is not enough to outreach competition. Not even speaking about the bad one that can totally ruin your business. Conversely, efficient customer support is a great tool for gaining both b2c and b2b business leads and building customer loyalty.
Did you know that poor customer service costs businesses more than 62 billion dollars a year? If you don't want to count your own losses in this regard, you should maximize your customer satisfaction.
What makes perfect customer support? There are several primary things that include:
Attentiveness and empathy;

Active listening;

Resourcefulness;

The properly established procedures.
However, in the modern business landscape, these points are necessary yet insufficient. A professional b2b lead generation Belkins agency can recommend a set of tools and methodologies to ease your path towards perfect customer care. This article focuses on the several fast tips that will help you spruce up your customer support and consequently get leads.
Personalize and Win
In the modern business world, the concepts "business-to-business" and "business-to-client" are getting superseded by "human-to-human". This means, in any industry, people are interacting with people; whatever you buy or sell, you are buying and selling from/to humans. Therefore, a personalized attitude is key.
How can you delight a customer from the very first seconds of your dialog? By addressing them by their names!
The other ways to humanize your interaction with clients include:
Although a generic onboarding email sequence is very convenient and easy to implement, you should better put a little more effort and reach out to the client personally or at least incorporate the client's name in the automatic message. Here are some numbers to confirm the efficiency of personalized messaging:
29% higher open rates;

41% more clicks;

6 times higher transaction rates.
Convincing enough to try, isn't it?
A friendly, informal tone of voice (if this is inline with your brand identity).
This approach is great for building a trustworthy rapport with your clients. However, the tone of voice should always comply with the overall business strategy. If your brand personality is, for example, an expert, then you should adhere to the corresponding communication style.
Personalized email instead of a corporate address.
For instance, a message from the email [email protected] would look much more appealing than from [email protected].
Personalized messages are also more likely to get into your recipient's email box and bring you business email leads. There are also more things you can do to enhance deliverability. Belkins offers excellent software for this purpose, such as a spam checker and an email checker. With these solutions, all your emails will have a smooth way towards their destination point.
Multi-Channel Approach Rules
Want to retain about 89% of your customers and enhance the flow of business leads? Make sure that you provide consistent, high-quality customer service throughout multiple channels.
You should be ready to meet your clients at every stage of their customer journey and create the touchpoints yourself instead of waiting for them to find you through a single contact you have left. An omnichannel communication approach creates a unified brand experience, increasing customer convenience and satisfaction. Here are the main client service channels for an online business.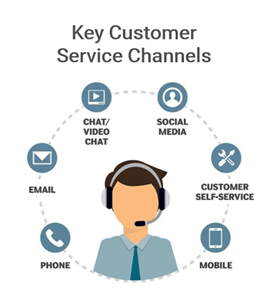 Source
How to choose the optimal ones?
Study your clients' preferences.

Do not neglect self-service support tools. 67% of customers regularly use self-service support online. Therefore, you can complement the personal support channels with a knowledge base where the clients could find comprehensive answers to their questions.
The omnichannel approach ensures a consistent client experience and brings new leads for your business.
Praise a Live Chat
A live chat can be realized in several ways:
A chatbot;

A live messaging with a person;

A video chat.
Chatbots can be even more efficient than human interaction when you need to promptly address repetitive queries or create the first point of contact. After all, 61% of clients claim that chatbots provide faster assistance with their requests.
A video chat is an emerging trend that enhances customer engagement and promotes the acquisition of business leads. The numbers are amazing: 73% satisfaction levels, which is significantly higher than any other customer service channel can currently provide.
Bring Robots on Board
We are not speaking about replacing humans with machines, although this is likewise a growing trend today. What we mean is artificial intelligence. AI is advancing at a breakneck pace. Businesses and customers are reaping the benefits of the technology; so, why not discover its favors for promoting both loyalty and b2b online lead generation?
There are multiple ways how AI can delight your consumer.
Instantly address the recurring questions;

Learn and forecast customer behavior patterns;

Minimize the response times;

Utilize natural language understanding;

Anticipate trends, events, and sentiment;

Measure customer wait times;

Manage large amounts of data;

Suggest actions for agents;

Integrate with CRM systems.
The list of amazing opportunities offered by AI does not end here. When correctly applied, the technology can enhance virtually every aspect of customer experience with your brand and help you get leads.
Don't Focus on Customer Support
But what's the focus then?
There are two different concepts: "customer support" and "customer success". While customer support is about overcoming an existing issue, customer success goes a bit further and anticipates customer needs. Customer success helps clients determine and capitalize on the things that will enhance long-term engagement.
Ideally, you should combine both concepts, since such an approach serves to optimize the entire customer journey, not just separate touchpoints. The key differences between the concepts are stated in the picture below: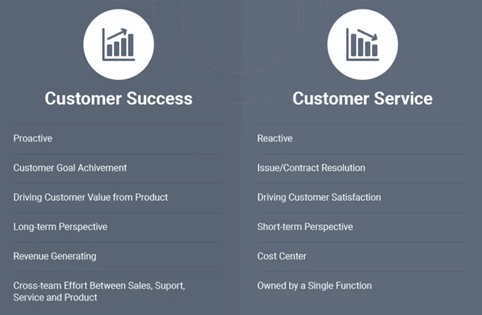 Therefore, the combination of these two business processes can help you retain and improve customer relationships and get new businesses leads, which further translates into increased revenues and overall company success.
Assess Your Customer Service Skills
As outlined at the very beginning of the article, perfect customer support starts with several fundamental things, such as empathy, active listening, resourcefulness, and properly established procedures. All these factors require meticulous work with your personnel that includes recruiting and training.
You can either carry out all required procedures in-house or outsource the job to a b2b lead generation agency. Make your choice according to your resources, goals, and existing business processes. Professional assistance, however, guarantees that the resulting improvement of your customer service will grant invaluable long-term benefits and work as a lead generator.
Contact a Professional B2B Lead Generation Agency
Lacking talent or resources to implement the outlined tips in your organization? No problem! An experienced lead generation team can address all your concerns and boost your customer support. Belkins is much more than a marketing agency, which focuses on the clients' needs and delivers optimized solutions. We will help you establish the most efficient approach to serving your clients, streamline your b2b lead generation, and enjoy a steady growth of your business.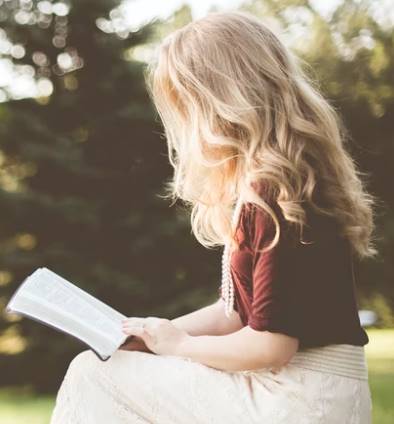 Speaks from heart, always too passionate and driven by emotions. Spins the words with kindness & sharpness, intriguing your ever-inscrutable minds.