Are you having a tough time breathing in your own home or office? With all of the air pollution and dirty contaminants in the air, one has to wonder if an air purifier is just the right thing to live in a clean environment. This is especially true for those who suffer from asthma or allergies, whether it be from pollen, food or pets.
According to the United States Environmental Protection Agency, indoor pollution can be more harmful to your health than the air outside, as discovered and confirmed by scientific evidence. The biggest groups targeted by this finding are young children and the elderly suffering from cardiovascular disease. However bad this may sound, there is a solution to this very issue.
Most people nowadays are reaching out to the air purifier, especially if they have newborn babies in the house. It removes impurities and pollutants from the air and replaces it with fresher, more breathable air. Now, breathe easier with an air purifier in your home, not worrying about the air you are breathing and what it contains.
However, when it comes to choosing the right model and type, they all have their own benefits and disadvantages. Taking time to choose the right one may be time consuming, as it is an investment for the long term.
Who has enough hours in the day to work full-time, do the laundry, cook, clean and choose right air purifier? Hardly anyone, really. This is why we have come to the rescue and researched the top air purifiers for this year. Take a look and choose the one of your liking.
Now, the most important thing to keep in mind when making this decision is that most of these air purifiers are with similar characteristics and only vary in outer appearance.
Of course, the prices also vary. Nevertheless, this is an investment that will pay for itself in the long term, so choose wisely. When choosing the perfect one, the main feature is the filters and a HEPA is crucial.
OION B-1000 Permanent Filter Ionic Air Purifier Pro Ionizer
If you are looking for a cost-effective, strong air purifier, the OION B-1000 Permanent Filter Ionic Air Purifier Pro Ionizer is the perfect choice. This is exactly why it was rated as number one.
It has a rating of 4 stars and comes at only $59.
Not only does the OION B-1000 eliminate allergens and dust from your home or office, it also diminishes germs and bad smells. On top of that, it can cover up to 400 sq. feet in perimeter.
The main technologies it covers are the UV-C light that kills bacteria and viruses, cleaning the air and plummeting illness, contains a carbon filter that captures and eliminates bad smells throughout the home that come from smoke, cooking and household pets, and finally the ionizer that produces ions in the air around you to remove detrimental contaminants.
The only thing to watch out for is if you have someone in your home with respiratory problems, since it gives off O3 <0.05 ppm to help in eliminating germs. Otherwise, it is the best one out there.
GermGuardian AC5000E 3-in-1 Air Cleaner
When searching for the second best air purifier in line, you might want to look into the GermGuardian AC5000E. This magic air purifier uses a 3-in-1 system for cleaning that eradicates contaminants from the air and making the environment germ-free.
It has a rating of 4.3 stars and ranges around $120.
Regarding the technologies it uses, this magic air purifier includes a UV-C Light that gets rid of illness and bacteria in an instant that would contaminate the air otherwise, while using a carbon filter that minimizes bad smells coming from household pets, cooking and smoke. Of course, saving the best for last – it has a true HEPA filter that apprehends almost all of the allergens in the air, mold and dust, eliminating them to 0.3 microns.
The GermGuardian AC5000E is the perfect air cleaner for those who have trouble with allergens or asthma, eliminating the germs in the air while aiding them in the breathing process.
When it comes to the actual square footage it can cover, it is perfect for medium or small rooms or offices up to 193 square ft. The fact that it can basically be carried around makes it extra convenient, while its vertical shape is perfect to sick anywhere in the room.
The only thing to watch out for may be the scent it gives off, smelling like plastic, which is common for most air purifiers. However, it is one of the top choices when it comes to everything else.
Honeywell HPA300
If you are looking for the perfect air purifier for the elimination of allergens, then you have come to the right place. Honeywell is the best-recommended brand when it comes to sufferers of allergies. Although it is a bit most costly than other air purifiers, it pays off in the long run.
It has a rating of 4.5 stars and costs approximately $220.
The best feature is probably the fact that it uses a strong True HEPA and Carbon filter that clean the air from allergens, smoke, dust and household pet smells. As being one of the best, it can cover up to 265 square footage, which cannot be said for more air cleaners.
Unlike most air purifiers, the Honeywell HPA300 has an automatic timer with 2, 4 and 8-hour interludes, contains a turbo fan mode and is user-friendly. The only down side to choosing this is the price and filter substitutes. However, if you want quality, this is your pick.
Rabbit Air MinusA2
When one plan on really investing in the absolute best air purifier there is on the market currently, then the Rabbit Air MinusA2 would definitely be the smartest choice. Investing in such a product is not an easy choice, but when it comes to the best, this is it.
It has a star rate of 4.8 and costs $499. Unlike the others, this air purifier has unmatched qualities that you cannot find in any other.
It uses an Ion Generator that produces an ionic field to defuse pollutants in the air, minus the ozone, while containing a pre-filter to grab the biggest particles in size. In addition to the pre-filter, it also has a medium filter that ploys allergens and dust. The best characteristic would probably have to be the extremely long life type of a True HEPA Filter, which has the role of seizing even the smallest dust particles, allergens and mold, enduring up to three whole years. Talk about an investment.
Apart from these spectacular characteristics, it also has a Carbon Filter that gets rid of chemical vapors and bad smells, along with a Customized Filter that allows the customization of the air purifier according to your wants and needs. You can pick from the elimination of allergens of all kinds, germ resistance, enthrallment of toxins or anything that harms you contained in the air.
Finally, if you are a tech-savvy person with a flair for color and design, this air purifier comes with the choice of customization according to your tastes. It can even be set up on the wall to save space. What a convenience!
Winix PlasmaWave 5500
As someone who enjoys top rated quality, the Winix PlasmaWave might be right for you. It contains a patented PlasmaWave special technology that cannot be discovered in any other air purifier. Unlike the ionizer, that creates ozone, this amazing technology and groundbreaking attribute cleans the same way without the damaging outcome.
The star rate for the Winix is 4.8 with a cost of $179.
If you are looking for a cost-effective solution that best purifies the air, this is your pick. Like all the other air purifiers, it contains a True HEPA Filter. However, unlike the others, the PlasmaWave technology it contains eliminates almost 100% of the allergens and dust mites in the air, along with a smart sensor that oversees the quality of air that maximizes its cleaning effect.
The square footage it can cover is quite impressive, with 350 square ft., perfect for big rooms and offices.
Winix WAC9500
When looking into air purifiers that are always on the top list of choices, you are guaranteed to find the Winix WAC9500 on every one.
It comes with a rating of an amazing 4.8 stars and ranges around $250.
Although it may seem similar to the Winix 5500, it contains more attributes.
The Winix WAC9500 contains two smart sensors, which oversee the room when it has an amplified amount of dust, dirt and bad smells and removes them right away. In addition, it has a 5-stage system for cleaning that has a Pre-filter, True HEPA Filter and Carbon Filter, a Clean-Cell Anti-bacterial conduct and best of all, a PlasmaWave.
Apart from the filters, it has a built-in generator that catches all contaminants and eliminates them. As for those suffering from allergies, this is a great choice since it is specifically produces to eradicate pet hair as well for those who own pets.
If you are worried that you will forget it on before going to sleep, rest assured. It has a light sensor, which helps it go into sleep mode once you are asleep yourself. As for the foot coverage, it envelops space around 283 square ft.
Individuals who find it hard to breathe due to allergies or pets inside the house usually take this air purifier to their liking. For the exclusive price, you will not be able to find a better cleaning system.
Best Choice Living Fresh SKY1057 Ionic
As far as ionic air purifiers go, this may be your best bet. The Best Choice Living Fresh SKY1057 Ionic air purifier comes at $130 with a 4.3 star rating, which is tough to beat.
When it comes to cleaning and refreshing large spaces, this air purifier is number one on the list. It can clean room space up to a whole 3,500 square ft., which can clean a whole building or large house. In addition, if you are a fan of cherry wood, this is definitely your Que. It not only looks great, it is extremely robust.
According to its characteristics and main qualities, it contains a ceramic electrostatic collection plates that grasp the pollutants in the air and best of all, they are washable and can be reused. What does this mean? It means you are not obliged to pay the extra amount for the substitution of filters. We cannot say the same thing about the HEPA-type filters.
If these qualities are not enough, then it also contains an adaptable ozone generator that boosts the power for air cleaning. A note of advice would be to set it on a lower setting, especially those who have respiratory problems.
Holmes HAP242-NUC Desktop Air Purifier
For travel lovers everywhere looking for a convenient air purifier, your prayers have been answered. If you are looking for a lightweight, compact and expedient air cleaner, the Holmes HAP2424-NUC is the perfect choice. It comes with a star rating of 4.3 and only goes for an amazing price of $39.
The most popular feature of this air purifier is exactly that – its lightweight and convenient character. You can easily place it on your office desk, living room table or even your nightstand in the bedroom. As if that were not enough, it is also a great carry-on for travelers of all kinds. Whether you are planning a winter or summer getaway, this is the perfect thing to have on you.
Although the Holmes does not contain a True HEPA filter, it does still have a HEPA-type filter. This type of filter is able to grab almost 100% of the pollutants in the air, even those that are 2 microns small. If you are one of those who only need the purifier for cleaning the air and do not suffer from any illness or allergies, this may be the ultimate choice.
If you are still skeptical when it comes to the filters, it does come with an optional ionizer to help in capturing the dust and pollutants, since it contains a carbon filter. While it covers only 109 square ft. in perimeter, it is perfect for cleaning small areas.
Honeywell HEPAClean Compact Air Purifier
Now, if you are looking for an air purifier that is very similar to the Holmes desktop one previously mentioned, but would rather it be Honeywell brand, you have come to the right place. The Honeywell HEPAClean comes with a 3.8 star rating and costs only $45.
For those who love all convenient things, this is the perfect choice. It is small and sleek in size, which is perfect for cleaning your own space, your office or home space as well. Of course, it is the best choice for travelers as well.
As far as pros and cons when compares to the Holmes air purifier, the Honeywell has a permanent HEPA-type filter that is non-replaceable. That's right – you are not compelled into buying the expensive replacement filters. What a relief! The best way to clean it is by using a vacuum and you are set.
The same goes for the Honeywell in regards to the concern for the True HEPA filters. If needed, it contains a non-compulsory ionizer for more cleaning capacity.
Although this cannot be used to clean big spaces, the coverage is 85 square ft. and perfect for personal use.
Hamilton Beach TrueAir Compact Air Purifier
If you are a pet owner skeptical of all air purifiers that are not custom-made for pet hair, then you have found your air-purifying match. The Hamilton Beach TrueAir comes at only $59 with an amazing star rating of 4.5.
One has to wonder if a regular air purifier is enough for pet owners. For those who have been searching for the right one, your quest is over – search no more. As one of the top rated air cleaners, customers who continue to boost its rating and purchase it have reviewed the Hamilton over 2,800 times.
As for the filter, it contains a permanent HEPA-type filter, just like the Honeywell. Also like the Honeywell, it comes with the option to clean it with a vacuum, eliminating the need to buy the replacement filters. This is one of its best features for those looking to save.
When compared to other compact air purifiers of its type, it comes in first place due to its strong power and coverage of 160 square ft., which is far more than the other choices. You can still place it anywhere you like or carry it with you when traveling.
If you are out for a cost-effective and convenient air purifier for your home that includes a pet, this is the perfect choice.
Whether you are looking to purchase an air purifier at a fair price for everyday use, or are interested in making a long-term investment, you have come to the right place. We have chosen the best air purifiers recently reviewed by the best in the industry. It does not matter if you are a pet owner, lover of travel or someone working in an office, we have the best choices for your air cleaning needs.
Air purifiers are most convenient for parents of newborn babies, sufferers from allergies and those who have respiratory problems. They clean the air and eliminate all harmful pollutants, which can be caused by various factors.
Prices vary from time to time, but quality remains. Air purifiers are one of the smartest investments one can make, especially those who suffer from asthma or allergies. Happy shopping!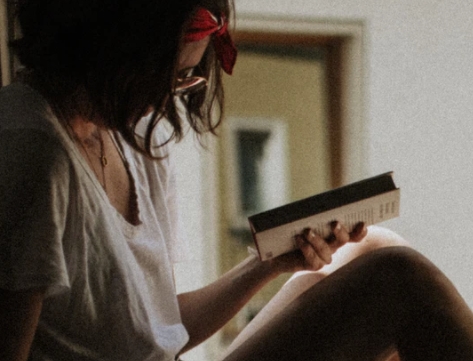 A professional writer with over a decade of incessant writing skills. Her topics of interest and expertise range from health, nutrition and psychology.