Studying is not always a path of roses. The need to mix the free time with the study can lead to headaches, and the content of the notes can be difficult to access at times. Luckily, technology makes our student life more bearable.
In view of these advantages offered by the new programs, we have created a list of the most recommended applications for university students. anonymous-essay.com is one of best website where one can get help.
Apps for students that will make things easier
Kahoot
It is one of the most popular alternatives among teachers for their students to review and test curricular knowledge. With it, questionnaires are created that simulate a question and answer contest, thus adding the gamification component in the classroom. Each of the students accesses the exercise from their tablet, mobile phone or computer and, once the game is over, everyone can see the results of the class.
ClassDojo
It is a platform designed for teachers to manage their classes and their student groups, thus creating a community. To reinforce a positive environment, they include a gamification component that also stimulates participation and good behaviour in the classroom. In this way, a communication channel is created between teachers, parents and students to know the performance of the latter in the classroom, which is reflected in the form of points and badges. Thus, parents and teachers can be in tune when it comes to educating students and encouraging them to reach their maximum potential.
Lumosity
It consists of various mini-games through which it analyzes the cognitive patterns of the student to create a report in which to discover both their strengths and weaknesses that should be enhanced. With these data, he develops a brain training program to test the students' critical thinking, memory and problem solving skills.
Kindle
The student's life is linked to books. Kindle offers you the possibility of reading eBooks on a wide variety of devices, which is very useful if you find it difficult to find a title in libraries and do not want to spend a lot of money on a paper book.
CamScanner
CamScanner transforms virtually any Android or iOS device into a scanner ready instantly. It is enough to take a photograph of the document so that a digitized version of it is ready that can be shared and sent to other platforms in a matter of seconds. If you are a student, I think that this tool should be part of your day to day.
Khan Academy
Collect hundreds of courses so that students of all levels work different subjects at their own pace through explanatory videos and practical exercises. Teachers can act as tutors of a virtual classroom and set goals of mastery to all equally or to each student separately. The objective? That they reach the necessary level on the studied matter.
Google Classroom
The organization of classes, tasks and even individual and collective work can be carried out with this application. Thus, teachers have more control over everything that happens in the classroom while students can communicate with him or his classmates to organize study sessions.
Duolingo
One of the most popular alternatives for learning languages (English, French or Portuguese), is free and has no advertising. In it you will be working by units in the form of games: for example, you lose lives with the wrong answers, and you gain points and you increase the level when you succeed.
iWork
iWork is Apple's alternative to Microsoft Office. It is relatively easy to use and allows you to edit texts and graphics comfortably.
Evernote
Actually, this option is useful for anyone, but deserves a priority in the list of applications for students for its versatility. Evernote serves to manage digital annotations in an agile and simple way.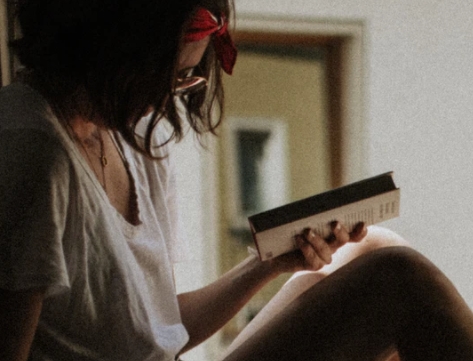 A professional writer with over a decade of incessant writing skills. Her topics of interest and expertise range from health, nutrition and psychology.