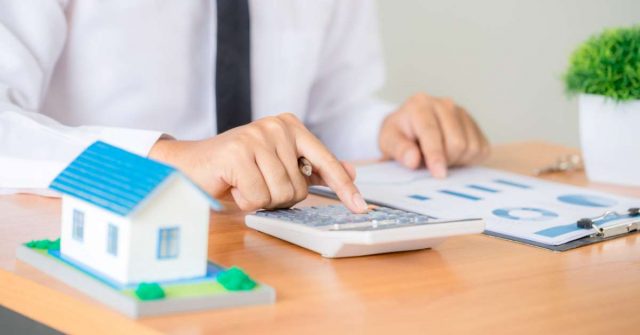 Buying a new house is an overwhelming experience and a big investment for the future. It may easily threaten your financial well-being, especially with high-interest rates and unfavorable terms and conditions.
To buy a new house, you need to have a good credit score as sometimes "bad credit" can prevent you from getting approved.
Considering that most of the companies will be unwilling to collaborate with you, you can find lenders that offer FHA (Federal Housing Administration) loans, including in Florida, that help moderate-income families attain homeownership, deliver better terms, and are available through the U.S. Department of Housing And Urban Development.
FHA loans are specifically designed to assist individuals and families with lower credit scores or limited down payment capabilities. These loans are insured by the Federal Housing Administration, which provides lenders with added security and enables them to offer more favorable loan terms to borrowers. FHA loan Florida, like in other states, can be an excellent option for first-time homebuyers or those who may not qualify for conventional loans.
To explore FHA loan options in Florida, it's advisable to consult with lenders and mortgage professionals who specialize in FHA loans and can guide you through the application process. They can provide information on the specific eligibility criteria, down payment requirements, and other factors relevant to FHA loans in Florida.
However, there is a chance of getting a mortgage with bad credit, you just need to know where to look for and to avoid mortgages that are hard for you to pay them off.
Let's look at some of the types of loans that may be a good fit for you, and you might consider them for your mortgage depending on your circumstances.
Can I Buy A House With Bad Credit?
Most people who take mortgages have a good credit score and according to the Federal Reserve report, the median credit score was 788 for a new mortgage in the first quarter of 2021.
Still, getting a mortgage with a credit score below 600 is possible, but the Consumer Financial Protection Bureau ( CFPB) warns customers against these types of loans as they come with very high-interest rates.
That is why it is smarter to wait for your credit score to improve before you apply for a mortgage with bad credit.
How To Find A Mortgage With Bad Credit?
Before you apply for a mortgage, it is advisable to compare rates and terms because finding a mortgage loan with affordable terms can be a difficult task.
Mortgage Brokers
You can find mortgage brokers that can compare rates for you, but they do not always find the best solution unless they act as your agent under contract. They usually charge a fee that can be paid in the form of higher interest rates or can be paid at closing and comes separate from other housing and mortgage fees.
FHA Loans For Bad Credit
Considering that most of the companies will be unwilling to collaborate with you, you can find lenders that offer FHA (Federal Housing Administration) loans that help moderate families attain homeownership, deliver better terms, and are available by the U.S. Department of Housing And Urban Development. (1)
These types of loans are attractive, especially if you are a first-time buyer and the minimum credit score of getting this type of loan is 500.
VA Loans For Bad Credit
If you are serving in the armed forces or you are a war veteran, can you be eligible for getting a VA mortgage loan. They are also a good fit for surviving spouses and service members. This is a government loan supported by the Department of Veterans Affairs (VA). The VA guarantees the lenders and they usually give loans to candidates with no down payment and better terms than other types of loans.
USDA Loans For Bad Credit
USDA Loan is another type of government loan and it is backed by the U.S. Department of Agriculture. With this type of credit, you can buy a home in a rural agricultural area with a $0 down payment. However, most lenders require a 640 credit score to be eligible for this loan.
What To Consider When Taking A Mortgage With Bad Credit?
When you get approved for a mortgage, it doesn't mean that you should necessarily take it. It's crucial to compare all the options, especially when you don't know what to choose: mortgage loan vs. home equity loan. In fact, there are some situations when you should consider declining the offer, such as:
If you are offered a mortgage with a very high-interest rate, you will need to pay a very high monthly rate.

If your credit score is very low and you have a lot of debt and have a hard time paying off the bills.

If your mortgage payments exceed around 30 % of your monthly income.
5 Bad Credit Mortgage Loans With Guaranteed Approval
Covid 19 crisis has impacted the housing market and the uncertainty is on rising and fewer houses are on the market.
But in reality, if you have found a home of your dreams that suits you the best, you have a stable income and a loan with low-interest rates, you can consider buying a new home, and having a bad credit score shouldn't discourage either.
Top 5 Bad Credit Mortgage Lenders
We offer you a list of 5 top lenders that can you offer you a mortgage loan with guaranteed approval when you have a bad credit score.
1. FHA Rate Guide: Best Runner-up
This is an online service platform that connects loan candidates with some of the biggest lenders. There is an FHA Rate Guide on the platform that is very useful for someone trying to refinance and for long-term refinancing.
If you meet the eligibility criteria, you can move with the application process and do it 100% virtually. You have to input some detailed information about the property type, your income, and your credit score.
Afterward, your application will be shared with different lenders and they will send an email with the best mortgage options for your request.
The bad side of this loan is that the client's support is limited, but you can fill out an online contact form on their website to get feedback on your issues.
2. PNC Bank Mortgage: Considers Non-Traditional Credit History
They offer very informative and helpful online tools and different loan programs that can help candidates to attain homeownership and offer the most demanded backed government mortgages such as FHA loans (Federal Housing Administration) and USDA loans (U.S Department of Agriculture).
The FHA loans require a down payment of 3.5%.
In addition, they offer a PNC community loan, which is a unique loan program that offers a down payment requirement of 3%, without PMI (Private Mortgage Insurance).
The whole process before the approval can be done in the comfort of your home and the online tools on the platform are very informative and useful.
3. LendingTree: The Best
This platform is not a mortgage broker or a lender but connects the loan candidates with a few lenders that offer various services, and it can be very easy to compare the rates and the offers.
In addition, the brokers and the mortgage bankers offer lower rates because they compete with each other to win the business.
This platform sends the filled-out applications only to four or five companies very likely to accept the offer. The lenders will contact you ten minutes after they receive the application form.
The questions from the application are usually such as your social security number, regular income, active debts and assets, and information about your current job.
The terms they offer may vary, and there is an extensive range of funding resources ranging from banks to lending companies and individual lenders.
The bad side of this platform is that you sometimes may get unwanted spam emails and too many phone calls from potential loan lenders and they don't claim any responsibility for the lenders and advertisements on their website.
4. New American Funding: Best for Customer Service
This company is the best solution for self-employed borrowers and focuses on people coming from underserved communities. The company is established in 2003 with humble beginnings, but now it sells mortgages around the whole country and offers special mortgage loans such as:
Non–qualified mortgages for people who are not employed

Mortgages for home improvements that are energy–efficient

Reverse mortgages for people with substantial equity who want to receive a monthly payment
They are especially helpful with first-time home buyers and can assist with you some grant programs and offers services in both English and Spanish. They are also helpful with the information about the USDA loans, FHA loans, and VA loans.
5. Wells Fargo Home Mortgage: Best for Low Down Payments
This is a multinational company, and it is one of the biggest lenders in the United States. If you want to take a mortgage, you can select from different mortgage products and home equity lines of credit (HELOCs).
The list of the mortgage rates is also available, and they are quite reasonable for people who want to take a mortgage and have a bad credit history. Still, if you want to take credit from this company, you should have in mind that the rates published usually assume that you have a credit score (740+) as well as a 20% down payment.
If you have a low credit score, they offer different refinancing loans. In addition, they have very educational articles that can help you in your mortgage journey.
They have a unique first Mortgage loan that is a fixed-rate mortgage. This mortgage requires 3 % down payment, and it doesn't require the candidates to have a maximum income limitation.
They are very accessible since they have around 5.400 branches across the country.
Getting a Home Equity Loan With Bad Credit
Getting approved for a home equity loan is more likely than with a revolving line of credit or traditional loan because your home serves as security (collateral) for the loan, which puts the lenders at lower risk.
It can be particularly effective when you have a low credit score. Most of the lenders will make loans up to 80 % of the equity you have, but still getting this type of loan depends on many factors, and some of the requirements include:
A minimal credit score of 680

Timely paid – bill payment history

Stable income and stable employment

At least 15 percent to 20 percent equity in your home

A maximum DTI of 43 percent, or up to 50 percent in some cases
4 Tips to Boost Your Chances of Approval A Home Equity Loan
1. Check Your Credit Score
There are some free sites that can help you to check your current credit score such as Credit Karma. However, most lenders rely on the FICO score (which sometimes requires payment), but some companies let their customers get their FICO score for free. Most lenders, as already noted, require a score of at least 68o for a mortgage loan. However, you can still be offered a loan with lower bad credit. (2)
2. Evaluate your debt-to-income ratio
Your debt-to-income (DTI) ratio is one of the most important factors and measures how much of your monthly gross income is used for paying your debt obligations. Most of the lenders accept a DTI of 43% or less.
3. Check your home equity
The more equity you have, you have the better your chance of getting the loan. Most lenders require that you have at least 15% to 20% equity in your home. The equity is evaluated by your loan to value ratio, or LTV which assesses the lending risk the lenders examine before giving you credit.
4. Find a Co-signer
Find a trusted family member or a friend that has good credit who agrees to repay your debts in case you cannot.
This usually takes a lot of risks, and your co–signer's credit can suffer, along with yours, and it can also damage your relationship.