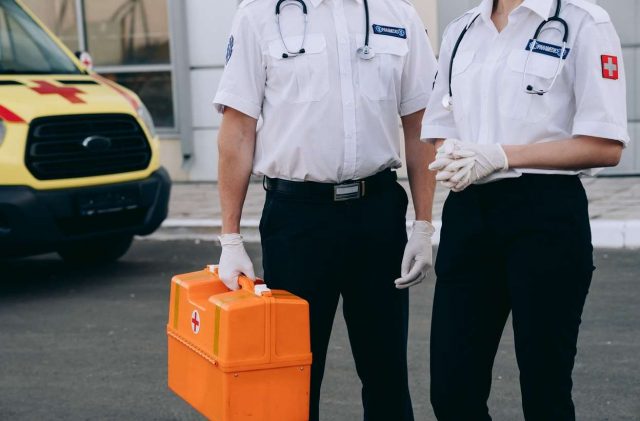 How often have you witnessed an emergency scene and wondered what you could have done to help? Our lives have been filled with countless incidents where many of us have witnessed emergencies such as an infant choking on food or someone suffering a sudden cardiac arrest. A life-threatening emergency requires rapid assessment and intervention to avoid unfortunate outcomes; training in basic life support can help you accomplish this.
It is common for healthcare professionals, nurses, and paramedics to acquire BLS training as it's a prerequisite for career advancement. Nonetheless, some non-medical professionals may also benefit from it, depending on their working environment. For instance, firefighters and police officials encounter accidents and casualties almost every other day. Likewise, gym trainers may witness sudden cardiac arrests while training their clients. Additionally, daycare providers and school officials may receive hands-on training in pediatric emergencies.
Despite first aid training being specific to specific professions, calamities can strike anywhere, regardless of whether a bystander is a skilled first responder. Thus, the American Heart Association recommends that everyone complete a first training course irrespective of their professional status.
To save you time and money searching for an AHA-appraised organization delivering BLS certification, we recommend you have a look at ACLS.com. Let's look at some of the benefits of BLS certification to understand better why it is so essential for everyone.
1. Boosts Confidence
A person who lacks knowledge cannot take the lead and respond promptly, both of which are prerequisites to serving as an emergency health responder. On the other hand, BLS-certified personnel has a skyrocketed level of confidence. They not only take charge of the situation but also instruct the bystander in managing the other incidental tasks. For instance, an onlooker may call an ambulance service to the site of the accident, or a few of them could check the log roll for any injuries.
Additionally, BLS training enhances your ability to respond quickly and effectively without hesitation. As a result, watchers trust your judgments and respond to your call of action as you make brisk decisions about the life and death of the casualty.
2. Equips For All Possibilities
The importance of BLS training cannot be overstated. There is always some likelihood of an accident occurring at every nook and cranny of the earth. Home, workplace, schools, vacation spots, calamities may strike uninvited. Thus, the best approach is to prepare for the possibilities beforehand.
The BLS training program aims at preparing individuals to acknowledge a potential hazard and enact according to the knowledge provided. The program entails first aid management for various medical situations, from choking to head trauma to stroke. Picking up these conditions in a timely manner and responding at the same time will help you save not only your loved ones but also strangers.
3. Appealing Resume
If you're seeking a job that may involve health risks on the ground, BLS Training will give you an edge. Despite that, industries require specific training, including first aid training, when inducting new employees. A BLS Certificate sets you apart from other candidates and propels your way forward to higher positions. It not only gives an impression to the employer that you are eager to learn but also ready to help in cases of catastrophic events at the workplace.
A misconception that a healthcare provider must take BLS training is very common among the general public, but that is not true. You can benefit from BLS training as it is a valuable asset even for non-medical professionals. For example, BLS-certified gym trainers have better job prospects than their non-certified counterparts since they are more qualified to diagnose and manage cardiac arrest among clients.
4. Enhanced Knowledge And Experience
Advanced research changes the criteria for diagnosing and treating medical conditions, but the basic management principles remain the same. For example, if a covid suspect has a cardiac arrest, the American Heart Association advises using personal protective equipment (PPE) before coming in contact with the patient. To prevent the spread of infection by aerosol, they should also perform only compressions during cardiopulmonary resuscitation. All the while, both the patient and rescuer should wear masks.
With BLS training, you can make rational judgments based on recommended guidelines and protocols. It will not only protect the victims from further injury, but it will also ensure your safety. Therefore, AHA (American Heart Association) recommends that BLS certification be renewed every two years to keep up with the newfound concepts of updated guidelines.
5. People Respect Your Presence And Rely On Your Opinion
If you're a layperson with BLS knowledge, your presence will benefit the people around you. Everyone will appreciate your attendance, be it your colleagues or neighbors. Having a first responder nearby promotes a sense of trust and confidence in the public eye. More people, particularly at work, would want your valuable presence for the unasked crisis. Also, you will be the go-to person in your neighborhood in case of emergencies.
BLS Training – What aspects does it cover?
You will learn how to identify and manage all kinds of emergency medical conditions once you complete the BLS Certification program. A basic pattern of DRSABCD is followed where you assess scene safety and safety of the patient's spinal cord, checking the victim's responsiveness. If the patient is not responsive, you are trained to assess the airway, breathing, and circulation. Particular emergency conditions like stroke, burns, helmet extrication, and drowning are also covered in the updated guidelines.
Endnote
To conclude, a BLS certification can help you prepare for daily life adversities that require immediate medical attention until the victim can be rushed to a nearby hospital. These situations may fall upon out of nowhere, and a prompt response may help save lives even in questionable settings such as malls, bus stops, parties, etc. It has been estimated that out-of-hospital cardiac arrest is a global concern, and people lose their lives due to a lack of trained first responders. So, it is imperative for laypeople to obtain BLS certification if they wish to provide first aid under unusual circumstances.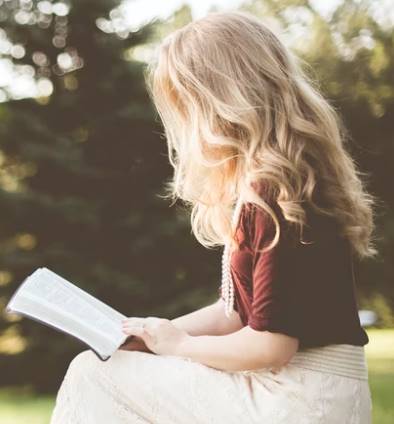 Speaks from heart, always too passionate and driven by emotions. Spins the words with kindness & sharpness, intriguing your ever-inscrutable minds.