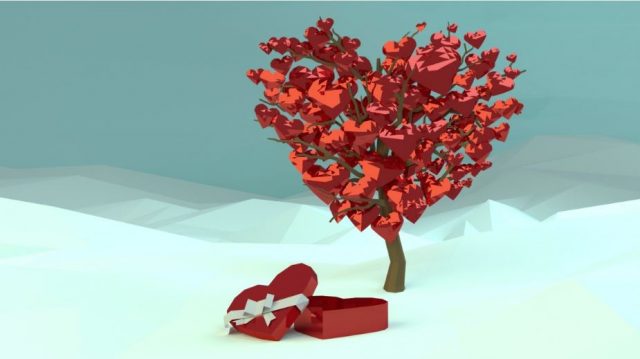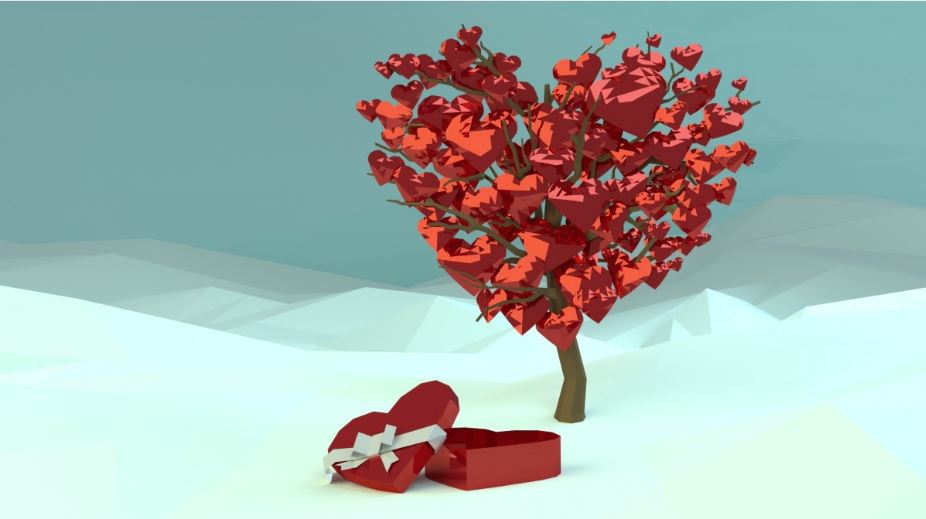 Winter is the most romantic season of the year. There is no doubt that, as first you meet Christmas with its cozy home atmosphere, sweet gifts and warm words, and then people make marriage proposals under the sky lit by New Year's fireworks. The main pearl of the winter holiday season is Valentine's Day.
This is the day for all hearts in love, no matter how old you are. This holiday is a wonderful opportunity to get closer to your loved one, to show attention, care and just have a good time together. We sincerely hope you've already found your love and will celebrate this wonderful winter holiday with your beloved one. If you're still alone and going to spend this magic time on your own, it is time for you to try the most reputable online dating site and stop feeling yourself lonely. Ok, enough talking, let's get it!
We have prepared TOP-5 Ideas for Valentine's Day for you to make your beloved one happy.
1.Romantic meals
On Valentine's Day the main thing is to show your attention and care, and it is not necessary to spend a lot of money. You'd better create a truly romantic atmosphere and please your loved one with delicious dishes.
It is well known that the way to a man's heart is through his stomach. So, make a small pizza or omelet in the shape of a heart to make him smile from the very morning. You can find lots of romantic recipes for Valentine's ideas on the Internet. Choose the ones you like and be ready for experiments.
Also it is possible to make a toothsome dessert. You can say that it's as sweet and tasty as your love is. For a dessert you may choose cupcakes, cakes, pies – anything that is delicious and reminds about the holiday. If you are far from being a master chef, then it is easy to order any possible kind of a dessert from a bakery or confectionery.
Don't forget about chocolate. Chocolate is one of the most delicious sweets in the world. It doesn't leave any sweet tooth indifferent, while the original presentation delights even men. The confectionery shops will help you to make handmade candies or even a whole heart of chocolate, which, of course, will be very symbolic and nice to get as Valentine's Day gifts.
Dreams come true
Do on this day something you have been dreaming of for a long time. It could be anything: balloon flight (Oh, how romantic!), skydiving (imagine how great it will be to enjoy the wonderful views of the surrounding area together, holding hands), flying in a wind tunnel or horseback riding. In our opinion, these are really great Valentine's Day ideas for him! And to tell the truth, most men don't get excited when receiving a red soft heart as a present. That's why you should organize something that gives a dose of adrenaline. Plus, once you've tried it, you'll probably want to repeat all of these things again, even though you've only dreamed of them before.
Double, triple and quadruple date
Thinking of Valentine's Day date ideas, why don't you just celebrate this day with your friends? Especially if your company consists entirely of married couples!
At first, gather with your girls and work on a plan of the party. Think what contests to organize, what food and drinks to prepare, what must be the dress-code of the party. Be creative! You can first arrange a competition between a team of boys and team of girls and then switch to the contests for couples. Competitions can be different, depending on your imagination and the number of people.
For example, cut the big hearts with Valentine's greeting into small pieces and distribute to the teams, who collect their heart faster is a winning team. After that, you can order a lot of yummy food from the restaurant or simply go there with all your funny and noisy company. Just order a meal or book a table in advance because everything is usually busy and reserved on this day.
Dancing all night long
If you and your sweetheart are considered good dancers, and you get great pleasure from the beautiful movements of your body to the music, one of the best Valentine's Day ideas is to go to a dance class or something of the kind.
In addition, you can arrange a dance evening at home, choosing a disc with your favorite music, preparing delicious drinks, and dancing all night long in the company of your beloved one. At home, your dances may get really hot and lead to something very special.
Sexy fancy-dress game
A bit of role-playing games will always add some spice to your intimate life, and it doesn't matter, whether you are already a married couple or those who just start dating. To experience a really memorable night, you have to work a little on the script (for example, your man will be a wounded soldier, and you – a sexy nurse, or you will be a couple consisting of an irresistible robber and a hot police girl). For this party, you need to buy or make some costumes and pick up all the necessary accessories. And in order to immerse yourself in the atmosphere of the role-playing game, you can rent a room in some hotel.
V-day gifts are inseparable part of this romantic holiday. But it is not an easy task to please your loved one with something more than a banal box of candies or a soft toy. Sometimes our creativity goes away and we badly need a good suggestion. To help you in this challenging task, we have prepared a list of the most interesting Valentine's Day gifts for her:
Fruit bouquet will make the evening juicy!
A fruit bouquet will be an ingenious gift, which is a good alternative to an ordinary bunch of flowers. Beautiful, original, delicious and healthy version of the bouquet has already won a great popularity. Your girl will not have to throw your bouquet in a couple of days; she will just eat your tasty gift. Alternatively, you can feed each other with fruits from the bouquet, while sharing a bottle of good champagne. After all, everyone loves fruit, and the beauty of such bouquets is fascinating.
2.Gold or silver jewelry
Traditionally, the most popular of the Valentine's Day gifts for her is jewelry (pendant, necklace, bracelet, ring or earrings). Any girl will be excited with this kind of present. But, be careful, you must know the tastes of your girl or you may choose jewelry with her. Remember, you can give a ring on Valentine's Day only if you are going to make a marriage proposal.
Coffee or tea set
This gift will be appreciated by tea or coffee fans. There are lots of unique and cute sets of cups with a coffee or a tea pot. It is healthy, tasty and can be transformed into a small tradition for the two of you – to drink tea or coffee together at weekends, for example.
Flowers
Our list of Valentine's gift ideas for her would be incomplete without the number one of all times – flowers. It is not necessary to give roses, which for many are associated with love. Give a kind of flowers that your woman loves. Maybe she is crazy about eco-friendly way of life, so you can give her a flower pot with an orchid or any other blossoming flower instead of a bunch of roses. Such present will last very long and always remind about your feelings.
But not only fairer sex gets surprises on Valentine's Day. It is a holiday for both, that's why here you can find some good ideas of Valentine's Day gifts for him:
A ticket for a quest-tour or a guestroom
Sitting in a café or going to the cinema is still a good variant for a date on Valentine's. But it is much more interesting to go a quest room and solve a funny puzzle together. If you spend a bit more time and effort, it is even better to arrange a quest around the city. Guys love adventures. Prepare an interesting reward at the end of the quest.
A magical box of wishes
If you look for cute homemade Valentine's Day gifts, here is the one you need. Fill the jar with sweets in the shape of hearts and notes for your beloved one. Sample of notes: "Certificate for back massage", "10 kisses", "Breakfast in bed" and so on. The notes can also tell about your love and respect: "I am so happy that the Lord has given me such a wonderful husband as you." Roll up each note and tie with a band. He will appreciate your creativity.
A book
A book is a universal and appropriate gift even for Valentine's Day. It is important to know the tastes and favorite authors of your man. In the end, an e-book can also be a gift.
High-tech gifts
Most of men, even if their work is not related to technologies, appreciate the practicality and convenience, that's in their nature. That is why, even if your young man is not keen on technology, various gadgets that make life easier, can still be a great gift for him. For example, it may be a USB-lamp, portable speakers, lunchbox, which warms up lunch itself, a mouse pad, "smart" watch – there are lots of options you can choose from, considering every taste and any budget.
There are some more tips to follow on the Valentine's Day, as even the smallest trifle can spoil the whole romantic evening.
Be creative!
Remember how you met each other and what was that starting point when you realized that you found your love. No matter how you get to know her. Maybe you were spending nights chatting online on different dating sites. Then you found her and finally arranged a meeting. Or maybe your meeting wasn't ever arranged and you've met by a happy coincidence. Anyway, be creative and try to use this experience to bring new feelings to the Valentines day!
Don't be late. Try to plan your day so that your soul-mate does not spend two hours alone in the restaurant, while you listen to the lecture of the chief about getting the ratings the company up in the eyes of the consumer (or whatever he wants to talk about).

Even if your significant other does not share the excitement of all these pink Valentine heartsand sweets, it should not affect your relationship. Don't push on her or him. Remember that many men – many minds.

Avoid standards. Surf the Internet in search of something special. Your partner will appreciate the effort, be sure.

Don't overdo it with an expensive gift. Perhaps your chosen one has prepared something symbolic and he/she will be embarrassed because you give something really costly.

Do not compare this holiday with the previous ones. Otherwise, there is a chance to spoil your mood simply because this year it was not as pompous as the one before.

Book a restaurant in advance. Believe us, it will be busy almost everywhere. And you can destroy your romantic evening simply searching for a free space.

Show sincere care and attention. After all, the warmth of the heart can never be replaced by an expensive bouquet or a diamond ring.
Conclusion
To put it in a nutshell, I shall say that there is no matter how you find your love: there can be various situations and places, for example, online world where you chat with ladies, or sitting in a café and meet her and fall in love at first sight… Anyway, there cannot be the best place and situation for you to find the love of your life! It's all about the frame of mind that magnetize you toward each other. The greater the passion that you have for someone, the greater the likelihood that you'll find a strong connection with someone.
And we want to remind one more time: it is a day of LOVE. So, juts give your love to your soul-mate!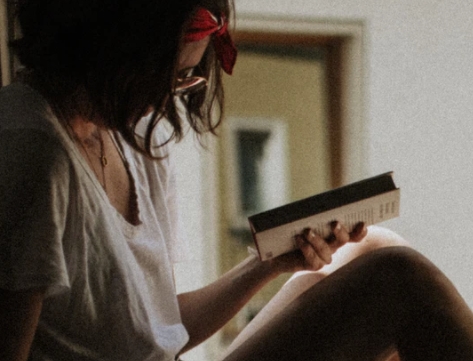 A professional writer with over a decade of incessant writing skills. Her topics of interest and expertise range from health, nutrition and psychology.