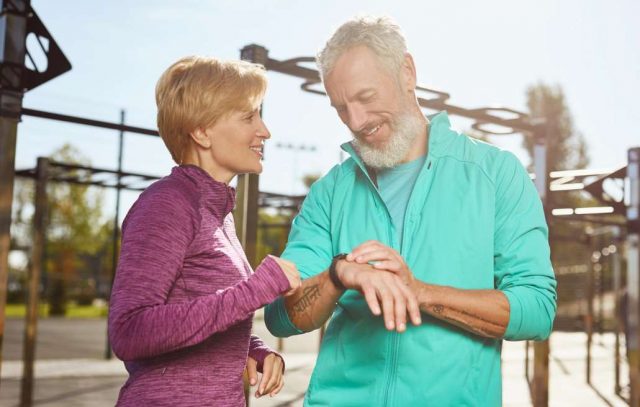 Watches have long been a popular fashion accessory since they complement your personal style, image, and personality. Smart watches have been increasingly popular in recent years among the many different types of watches available. Health watches have become a crucial timepiece in today's modern and tech-influenced world, and they may help you live a better life. Smart health watches provide a variety of capabilities that can help you manage your physical health as well as tell time. Previously, only athletes and sportspeople wore smart watches. These watches not only tell the time and date, but they also include other functionalities. Reading messages, checking the weather, playing games, listening to music, and other functions are all available on a smart watch. If you choose one of the best health watches, you will have the option of customizing these features. When it comes to working out, though, you'll note that most fitness fanatics prefer smart watches. Health watch for seniors can track their fitness objectives and monitor their health. Health watches are popular among runners because they include GPS. They can choose the best path to run thanks to this feature, which also serves as a wonderful guide. Some smart health watches also come with apps that can provide the user advice on how to keep in shape. Let's take a closer look at how a smart watch can benefit a user's health. (1)
TRACKING YOUR STEPS:
One of the nicest features of smart health watches is the step tracker, which is ideal for seniors trying to improve their health. The built-in pedometer on your watch will track the number of steps you take each day, no matter where you go. Throughout the day, the system tracks and manages your movements. You may also establish daily fitness goals based on the number of steps you want to take. Wearing a smart health watch will motivate you to achieve your daily goals, which will enhance your health by increasing your physical activity. Some watches even include features like calories burned and distance traveled.
MONITOR YOUR HEART RATE:
Another significant advantage of wearing a heath watch is the heart rate monitor, which is particularly useful for seniors. Your watch's sensors monitor your heart rate while you're at rest or working out. This function helps you to control your workouts so that you don't put too much strain on yourself. If you do, it will sound an alarm, causing you to slow down and avoid injury.
ECG analysis, which tracks and records your heart's rhythm, is even available on some smartwatch with medical alert capabilities. If you have an irregular heart rhythm, you should see a doctor for a proper diagnosis because it might lead to cardiac disorders or diseases. This feature is especially useful for persons recovering from an injury or who have a heart issue.
MAINTAINING A DIET DIARY:
The majority of people mostly seniors prefer to wear a smart watch because it can assist them in keeping track of their nutrition. Everyone enjoys eating unhealthy foods, and it is easy to overindulge. However, with the best smart watches, you will receive a reminder via notification when it is time to stop. The device also contains a calorie counter that can track your eating throughout the day. Many devices nowadays have a feature that displays the number of calories in a certain dish.
IMPROVE YOUR SLEEP QUALITY:
A smart watch has reportedly helped many seniors improve their sleep routine and pattern. The device will record the overall amount of time you were asleep and how long you were in a deep sleep. If you ever get the feeling that you haven't gotten enough sleep, you can check the data to confirm your suspicions. As a result, you'll be able to take appropriate steps to optimize your sleep schedule.
ALLOWS YOU TO DO PROPER EXERCISE:
A smart watch, as previously noted, can track your fitness progress. It also maintains track of your progress so you can go back and check it at any time.
Information logging has the advantage of allowing you to improve your workout or lessen your effort. You can substantially improve your workout efficiency by combining a computer, a Smart watch, and a fitness planner.
AS A SAFETY INSTRUMENT:
Smart watches can also serve as a kind of personal safety. If you're in danger or become separated from your family, friends, or emergency services, you're smart health watch can operate as a beacon to help them locate you. Smart watches with apps can also deliver notifications if they detect an unusually long period of inactivity from the user. (2)
FINAL THOUGHTS:
Health watches are well-known timepieces with a variety of functions. Helping seniors to achieve their health and fitness. The explanations listed above are only a few examples of how smart watches can benefit for seniors. If you are looking to purchase best health watches for seniors at wholesale prices then dhgate wholesale is the right place.
Buy now!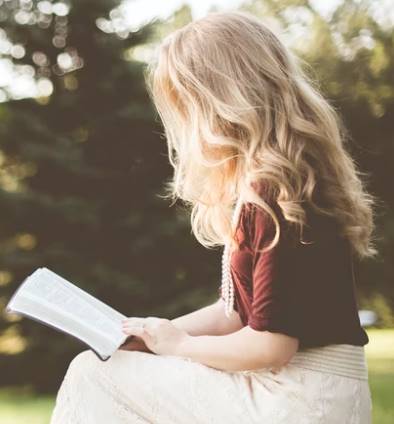 Speaks from heart, always too passionate and driven by emotions. Spins the words with kindness & sharpness, intriguing your ever-inscrutable minds.