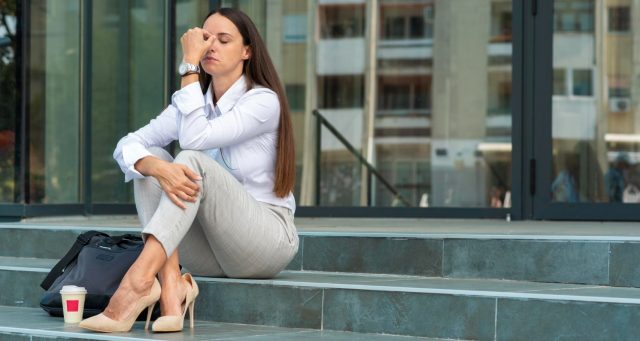 Now more than ever before, mental health is a topic of conversation around the world. There are international efforts to boost mental health and teach people of all ages how to recognize and manage their feelings, moods and impulses in a healthy and sustainable way.
The rising acceptance of mental health care and awareness has also led to a boom in the mental health profession as thousands of therapists, practitioners and psychologists now have more professional opportunities than ever before. It can sometimes be difficult for mental health practitioners to find the right job, and the job hunt itself can be a tiring, if not overwhelming, process.
The mental health practitioner career path
The mental health field is a wide and varied sector with many different career paths and opportunities. The rise of digital healthcare platforms has also only served to increase the number of possible jobs and the diversity of experience in the sector. However, the main paths which most practitioners follow remain the most popular.
Assessment and therapy
Therapists and counsellors typically provide care to their patients through discussion with the individual of their thoughts, feelings and behaviors. These professionals are trained to help their patients overcome obstacles, encounter challenges and face their goals. Some of them are also trained to help with assessing mental health conditions faced by the patient.
These professionals are typically psychologists, counsellors, clinicians, therapists and clinical social workers. Prescription medication is just one part of a complete mental health regimen, which will also typically include talk therapy with a psychiatrist, counsellor or therapist.
Prescribing medications
Only psychiatrists can prescribe medications to their patients after the individual's mental health condition has been diagnosed. After prescription however, the individual's mental health can be monitored by both psychiatrists and mental health nurse practitioners.
Other career paths
A third professional stream includes certified addiction peer specialists, social workers and pastoral counsellors. These roles all have their own education and experience requirements, but they nonetheless provide important mental health services for many people.
Improving your resume
Regardless of your experience or your field of expertise, your resume could likely do with a boost of some kind. Below are some ways you can improve your skillset to boost your resume and your chances of finding a dream job.
The importance of a second opinion
It is always worthwhile to get a second opinion on your resume, no matter how much experience you have or how long you have been using your resume for. Even just having a trusted friend or colleague read over a resume to check for errors and give perspective can be useful as they are likely to catch something which you have not noticed.
If you are not having much success with your job hunt or you just really want to make sure that you have a polished resume, you can also use one of the many different professional services that are available online. These resume services offer to help you write your resume or will give you advice and pointers on how to rewrite your resume.
This is a service which you can find offered by third parties advertising their services on platforms such as LinkedIn, but it is also a service that many recruitment agencies offer for free.
Opportunities through further education
Going back to school may seem like a daunting task, but it could be the one thing that helps you to secure a new job. Pursuing further education can expose you to new ideas, enhance your skillset and demonstrate to potential employers that you are serious about your career in mental health.
There are a number of different postgraduate programs available for mental health practitioners to pursue, which are likely to appeal to individuals for different reasons. For example, the online executive master of health administration from the Telfer School of Management at uOttawa is an ideal program for individuals who already have a bachelor's degree and a number of years' experience in the field.
This particular course provides a hybrid education in both healthcare and business administration, which means that learners are able to graduate with the skills and experience needed to thrive in today's challenging and competitive healthcare industry. The course is primarily taught online, which is ideal for individuals who also have professional or familial commitments and who need a program with flexibility.
Regardless of the program you choose, make sure to look through the course syllabus to ensure that the subjects taught are relevant to your field and interests and review the opportunities which the program offers for professional development outside of the classroom.
Learn a new language
This is certainly not the easiest way to supercharge your resume, but it is a worthwhile effort. Learning a new language – especially a commonly used language – can provide you with several different benefits as a mental health practitioner.
Being able to speak more than one language means that you have access to a whole new population of potential patients who you can work with. It also means that if you want to relocate through a large company, you may have more options available to you.
Finally, languages can even come in handy during therapy and mental health work itself. The renowned couples' therapist Esther Perel sometimes uses the French language to communicate with her patients and break down barriers.
Hunting for mental health practitioner roles
Although the importance of mental health has become a mainstream topic and has been highlighted by publications, professional bodies and experts around the world, it can still be a challenge for some professionals to break into the field. It is an increasingly competitive job market as the increased demand for mental health professionals has resulted in more and more people choosing to pursue therapy and counselling career paths.
This is not to say, however, that the market is so competitive that it is impossible to break into or that it will take years to piece together a resume. Instead, it means that you may need to be persistent and creative when job hunting and to utilize all the tools and opportunities available to you.
This can seem like a daunting prospect to anyone who is either a career changer or just starting out in the sector, but thankfully there are several steps you can take to make the process much easier and to get your resume into the right hands.
Go digital
Some mental health professionals have started to develop large, loyal online followings on social media platforms where they post about issues they commonly see, potential fixes which some people might find useful, and tips for mental health.
While becoming a "mental health-influencer" is a great way to get noticed and brighten up your resume, it is certainly not for everyone. Not everyone wants to post on social media, and not everyone should, as a false step or two online can lead to consequences in their profession.
Another way to look for roles in the profession is through the many different digital platforms that now exist specifically for providing therapy and mental health support. There are now about half a dozen different platforms which offer mental health services via digital and web-based applications.
Companies such as Talkspace and Headspace are large companies which employ an impressive number of mental health professionals remotely, and they are expanding. Working for one of these companies is certainly not for everyone, but it is one way to gain experience in the field and develop your understanding of the digital possibilities for the next generation of therapy.
The power of networking
Another way to find available roles in the mental health practitioner space is by embracing the power of networking. One of the easiest and most effective things you can do is create a LinkedIn profile and to keep it updated. If you are so inclined, you can also broaden your reach on LinkedIn by connecting with other professionals in the field and making periodic posts.
LinkedIn is also great for job hunts in part because the platform analyzes your skills, experience and education and pairs you with what the algorithm deems to be appropriate. While not every job will be a match, this feature can help you to explore similar jobs in target locations and fields.
There are other forms of networking though which can be just as useful as LinkedIn. If you join a professional body or association, they will typically host networking events that allow you to attend talks, connect with other professionals and share your experience.
If you are part of a disadvantaged group, there may also be additional associations you can join. There are groups which focus on promoting the professional development and success of women, people of color and people in the LGBTQ+ community, among others. These groups are a great way to network and put yourself out there so that you can gain more exposure to potential opportunities.
Consider a move
If you live in a small town or rural area which lacks mental health infrastructure and healthcare, you may want to consider a move. Everyone deserves proper healthcare coverage and treatment, but some places do not offer the same opportunities that others do, and you may need to consider moving to where the jobs are.
The cost of living is rising around the world, and this can make the prospect of moving to a new city or even just a large town daunting. However, the reality is that the cost of living is rising pretty much everywhere, and even rural places are no longer affordable to live in when you factor in the costs associated with transportation.
Before you uproot yourself and move to a new location, you should do your research to ensure that you like the place you are moving to and that there are enough mental health services available there that you will be able to find lasting employment opportunities. If you are hired for a role prior to moving, you will have the security of a job offer to rely on and you may also qualify for a relocation bonus.
Hang out a shingle
Finally, there is always the option to start your own practice if you are a licensed practitioner and have enough experience in the sector. Depending on where you are located, you may want to offer digital or in-person services or even hybrid offerings.
Running a business is never easy, no matter how small it is, so it is worth doing your research beforehand and making sure you really know what you are signing up for. Another alternative is to look for a small clinic or group of other independent therapists and practitioners in your area who you can join.
Do not forget self-care
As all mental health practitioners know, job hunting can take a serious toll on your mental and emotional wellbeing. A job hunt can take anywhere from a few days to weeks, months or even years. As that time drags on, it becomes increasingly difficult to stay upbeat and positive about your chances for landing a job you like and pursuing the career path which interests you.
As the job hunt becomes increasingly difficult, your chances of creating well-made, convincing job applications are also likely to decrease due to the stress and repeated failure you have experienced. This is why it is so important to remember self-care during the job-hunting process and to take time to enjoy your hobbies and interests outside of your professional life.
You should also remember that a rejection from a job application has nothing to do with you personally and is not a reflection on your skills and abilities.
These are just a few of the many ways you can search for a job in the mental health practitioner sector. Everyone has different strengths, weaknesses and experiences which they can bring to the table and use to highlight their skills when job hunting.
Good luck and happy hunting!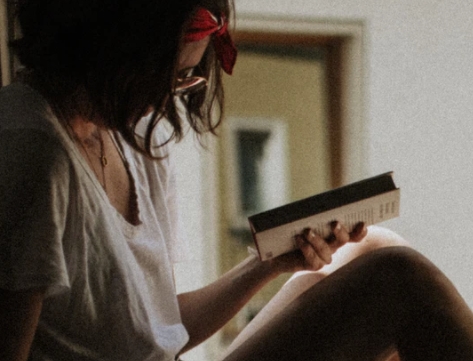 A professional writer with over a decade of incessant writing skills. Her topics of interest and expertise range from health, nutrition and psychology.