Physical fitness is not all about building six packs or having an attractive figure to be able to sport that perfect beach body. It is essential for every gender and every age group from a health perspective. A consistent workout routine is not only crucial for your physical health but also mental health since it helps to relieve your stress and aids in positively channelizing your energy.
Unfortunately, everyone does not have the time to go to fitness centers and fitness camps regularly. Most people have busy routines, and they prefer to spend any extra available hours at home with their family. Fortunately, this is not enough reason to ditch workout. You can always have a small home gym and exercise in the comfort of your home, on your terms at any time that suits you.
Having a home gym does not mean that you need to have a large dedicated space with a lot of fancy equipment. It is understandable that most people do not dwell in mansions. Fortunately, the fitness industry has evolved over the years, and there is fitness equipment available on the market for all types of budgets and spaces. Here are some of the top workout gears that you will not regret buying.
Weslo Cadence G 5.9 Treadmill
The treadmill is one of the absolute favorites when it comes to picking up one terminal workout equipment. Especially the beginners tend to love treadmills probably because they are user-friendly, provide great overall body workout and requires minimum professional assistance.
This Weslo Cadence Treadmill is excellent equipment for your home gym. It is not only one of the most budget-friendly treadmills on the market but has a compact and foldable design which makes it excellent for small spaces. You can fold it and put it away when not in use. It comes with a decent 2.25 HP motor that supports joggers. The machine has excellent durability and comes with a few professionally programmed workouts along with a heart rate and pulse monitor.
ProGear 400LS 2-in-1 Air Elliptical and Exercise Bike
Elliptical are another excellent equipment for cardio freaks, and this proGear 400LS is one of the best elliptical machines available in the market. It is hybrid equipment that has an elliptical and a workout bike. The equipment has an LCD monitor that gives out your workout data covering pulse rate, calories burned, distance covered, time and speed. The machine is designed to provide excellent support to your body, and its compact size does not take a lot of space. The features and the kind of workout it offers makes it super pocket-friendly.
Luxus Resistance Band Set
Resistance bands are great for both strength training, and muscle training plus they are cheap and do not take any space, which makes them a must-have for home gyms. However, as you build up your strength and stamina, you also need to upgrade the resistance levels in this 11 piece set as per your requirement, and that is what makes this Cuxus Resistance a must-have. It comes packed in a small pouch, which makes it ideal for those who love to take their workout gear along while traveling.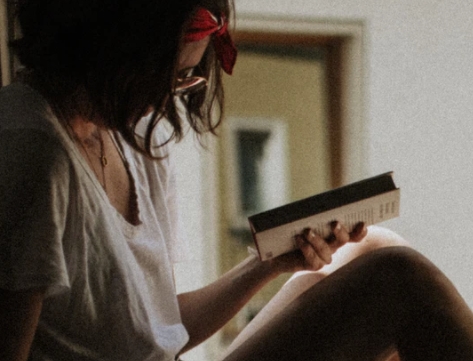 A professional writer with over a decade of incessant writing skills. Her topics of interest and expertise range from health, nutrition and psychology.