If you need a good movie to watch on TV tonight, go through some of these suggestions and take a pick.
"Pretty Little Liars" (8 p.m. Freeform):
Things are getting more and more tensed as the teen, drama, thriller series are coming to an end. Spencer is determined to find out how she is connected to Mary Drake.
Ezra and Aria have no idea what their future may look like now with Nicole back in the picture. Mona gives a helping hand to Hanna who is trying to get back in the fashion game while Emily has a hard time balancing things between Paige and Ali now when they're all working at Rosewood High.
At the same time A.D. the latest delivery for the Liars is a special one and it reveals the closing endgame. Now the Liars are aware that this final gift brings things to a completely different level. This episode is the first of only 10 remaining for "Pretty Little Liars" since the series will close out the seventh season which is the last one.
"The Middle" (8 p.m. ABC):
After a harsh reality check that her son doesn't own at least one decent suit for the business interviews that are coming soon, Frankie is so happy when she succeeds in convincing Axl to take him shopping and help him with the choice.
When Mike threatens to get rid of the family summer pool because Brick and Sue are not using it as they used to, they suddenly realize that he and Frankie will continue to get rid of things which they no longer use because they are entering the world of adulthood.
"Frontline" (9 p.m. PBS):
The latest episode- "Last Days of Solitary" is a fiery, two-hour documentary which sheds some light on the controversial practice of solitary incarceration.
It relies on three years of access to the solitary unit at Maine State Prison while officials there and around the country are making an effort to re-consider the system. The program will leave you speechless since it reveals so many details of solitary imprisonment that we couldn't even imagine.
The story is about five inmates who were in solitary confinement when the prison's reform experiment starts. However, the program goes much deeper, as deep as 200 years of history of solitary imprisonment in the United States, the newest research on the psychological effects of long-term isolation and the effects which con-men take back into the society.
"LA. Burning: The Riots 25 Years Later"(9p.m. A&E):
John Singleton was the executive producer of this two-hour long reminder of the events in 1992. People will recall or see the shocking life-altering events through the eyes of those who witnessed them firsthand.
On April 29, 1992, after the jury's amnesty of four LAPD officers in the Rodney King case, the corner of Florence and Normandie Avenues in Los Angeles were filled with racially and politically-fueled rioters.
Inflamed by lack of justice, the rioters rebelled, killed and spread civil disturbance all over L.A. for six whole days, while the rest of the world witnessed a deep racial division among people.
"Famous In Love" (9 p.m. Freeform):
This new series is based on the novel by Rebecca Serle. It's about typical college student, Paige (Disney alum Bella Thorne) who reaches a breakthrough when she auditions for the starring role in a Hollywood blockbuster.
Now, she must make a balance between a life as a hot-shot girl in town and manage to cope with all the ups and downs of this role, while at the same time tries to be an impeccable student. Both Paige's public profile and obvious attraction to her new co-star and Hollywood sweetheart Rainer Devon continue to grow, however that causes a strain to her friendships with two best friends of hers-especially Jake who perhaps is not just a friend.
"NCIS: New Orleans" (10 p.m.CBS):
Pride is listening in on a wiretap of Mayor Hamilton (Steven Weber), while the NCIS team investigates a train theft of hundreds of Navy weapons.
Two songs, performed by Sheryl Crow from her next album "Be Yourself", made their debut in this episode.
"Team Ninja Warrior" (10 p.m. USA):
The 11-part second season of the series is hosted by the comedian Matt Iseman and ex NFL player Akbar Gbajabiamila.
The series sets into conflict three-person athletic teams, challenging them on physically exhausting, shoulder to shoulder obstacle courses that put on a test both their speed and stamina. (The show was first aired on the Esquire Network).
In the second season, the contestants from "American Ninja Warrior" will form 28 teams which will consist of one woman and two men, and point their opponents towards the warped wall.
.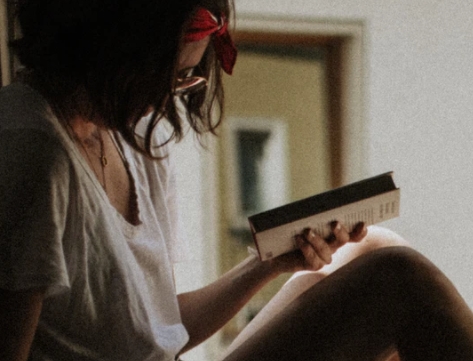 A professional writer with over a decade of incessant writing skills. Her topics of interest and expertise range from health, nutrition and psychology.