We have watched the domestic violence warning commercials and we have felt disgust. We've felt fear, or maybe we've felt lucky that we aren't in that position.
Women think everything is good in their marriage or relationship and they never think that their partner may hurt them. But one day the woman asks her husband to pick up the kids from school and she goes out to see her old male friend who she didn't have time to see.
Then her husband threatens her by sending her a text message that she must cancel because that's not what she should be doing right now. Is this a normal argument? Most women think this is normal, so they feel happy he didn't hit them.
The above-mentioned example is in fact emotional and psychological abuse. You might not recognize it at first, but it is a common type of domestic violence. It can be even harsher than physical one and women have become aware of that.
Zahira Kelly, a writer and artist has taken it to Twitter where she shared her own experience of this type of violence. She used the hashtag #MaybeHeDoesntHitYou and got the attention on many other women who started sharing their emotional abuse experiences via Twitter.
Here are some of the most notable ones:
maybe he doesnt hit u. he just comes home angry at the world& broke& starts putting u down for being a useless parasite whos why hes broke.

— z a h i r a ?? (@bad_dominicana) May 1, 2016
#maybehedoesnthityou but he says you should be grateful he doesn't

— drag king (@auuuuudreyyyyy) May 9, 2016
#MaybeHeDoesntHitYou but he makes sure you believe that you're too broken/damaged to ever be wanted by anyone else

— Just Juanita (@Just_Juanita) May 9, 2016
#MaybeHeDoesntHitYou but he belittles your mental illness and makes you feel terrible about things you cannot control

— gianna (@glow_for_it) May 8, 2016
#MaybeHeDoesntHitYou but instead he isolates you and destroys all of you platonic relationships so he's all you have

— gay vigilante (@literalhomo) May 4, 2016
#MaybeHeDoesntHitYou but he threatens your financial security, undermines your authority & constantly tells you you are nothing without him.

— Nengi Willie-Pepple (@RunwayRibbons) May 2, 2016
#MaybeHeDoesntHitYou, but he tells you what friends you're "allowed" to have.

— Saracastaholic (@HeartTruly) May 10, 2016
#MaybeHeDoesntHitYou but he will call you no less than 40 times when you choose not to answer the phone to avoid a lecture or argument.

— Manduhhh (@SinkingRapture) May 10, 2016
#MaybeHeDoesntHitYou but he screams at you even if you did nothing wrong.

— Bekah (@rebekahlynnb) May 10, 2016
#maybehedoesnthityou but he criticised you everyday, he compared you to "better" women & told you you will never be/look good enough.

— becca (@BeccaJollyy) May 10, 2016
#MaybeHeDoesntHitYou but he purposefully fails to communicate & resolve issues that are hurting you because he enjoys having power over you

— morgs (@surfmorg) May 10, 2016
#maybehedoesnthityou but you need his approval for everything and he treats you like property and not a person

— Keegan Part 2 (@Keegannnnn) May 9, 2016
.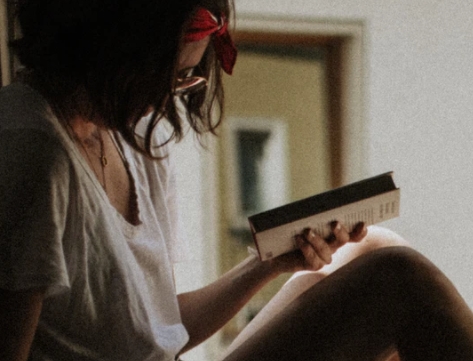 A professional writer with over a decade of incessant writing skills. Her topics of interest and expertise range from health, nutrition and psychology.