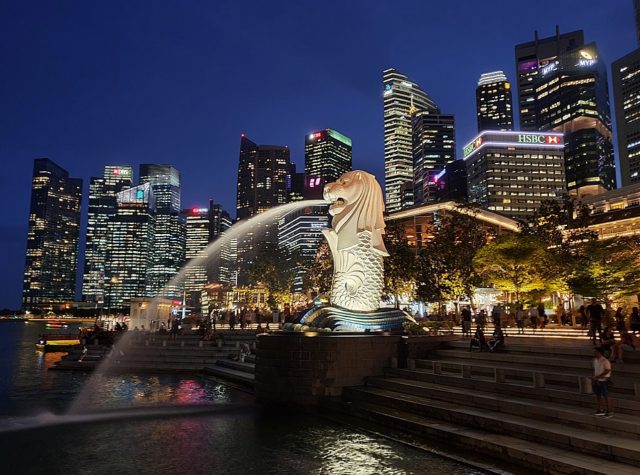 COVID-19 has changed life for all of us, including children. The outlook is improving, and that is encouraging. With more people being vaccinated both in Singapore and the entire world, hopefully we can get a handle on this pandemic soon. Even so, it is going to be some time before most people are traveling too far from home again. That isn't likely to happen for the majority by this summer.
The good news is, Singapore has plenty to offer. You may not be able to travel to a distant destination, but you will find plenty to keep yourself and the family entertained close to home. It is a time to make memories, to spend time with each other, and to appreciate being healthy! Your family may enjoy time at the beach, especially on the warmer days. Consider going bowling or learning to ice skate. Bicycling is fun and a great form of exercise. The possibilities are endless!
Most parents living in Singapore wish they had more free time to take the family to do activities in the summer. In reality though, they have to work to pay bills and take care of the family needs. Parents often worry about their kids getting bored or spending too much time watching TV. They also worry about screen time with electronics. There is a wonderful alternative to keep everyone happy this summer!
Check out the fun summer camps for children offered in Singapore. There is plenty of variety to ensure a good match for your children. Select a summer camp with their age and interests in mind. Such camps allow kids to meet new friends, expand their knowledge, and find new interests. It gives them a chance to gain confidence and to become more independent. Some of the activities they do alone and others they do as part of a team. Such skills help them for a lifetime because they have to problem solve and communicate with their peers. With this ultimate guide to camps in Singapore for your kids, the summer of 2021 is going to be a blast for them!
Select the Right Camp for a Child
As a parent, you have to feel confident about where your child spends their time. They need to be happy there and enjoy their surroundings. Take your time to select the right camp for each child. It will pay off in the end as they will be eager to tell you all about their experiences! In the past decade, the variety of children's camps has grown. The diversity ensures each child can have the best possible experience!
There are traditional camps you may remember from your own childhood in Singapore. They offer games, crafts, outdoor activities, games, and playing. If your child enjoys such a mix that may be ideal for them. However, there are also summer camps with specializes focus on particular concepts. Some of them focus on various sports and improving skills. Others focus on STEM topics including science, technology, engineering, and math.
Evaluate summer camps early to find the best fit. Take your time to ask questions. Ask your child what they would like to spend time doing or learning about. Find a camp that fits your budget and meets your needs. Many of the top camps in Singapore fill up fast. There are a limited number of slots available. Searching early and selecting the right camp for a child means it isn't going to be full by the time you consider it. Here are some of the top categories to look at.
Art and Theatre
Creative children thrive at art and theatre camps. This gives them a chance to express themselves. They can learn new methods or they can continue to improve their skills with what they already know. There is an opportunity to share what they create as well as to connect with others sharing a similar passion.
Some of the concepts involved with different art and theatre camps in Singapore include:
Acting

Arts and crafts

Drama

Drawing

Painting

Plays and productions

Pottery

Sculpting

Sketching
Coding
Technology may be fascinating for your child. They may be curious about how computer systems work behind the scenes. Other children are more interested in gaming, but all of them can benefit from coding camps. They will have fun, they will learn plenty of information, and they may decide to pursue a career in coding when they get older. The learning is conducted in a fun environment and the children take away plenty of information at the end of summer. Some of the topics included in a coding camp are:
Engineering

Gaming

Modelling (both circuit and 3-D)

Programming

Robotics
Language
Learning a new language is a challenge, but is also exciting. A child with such a desire can benefit from attending a language camp. Such skills can help them communicate with others and even assist them with a job as an adult. There are several languages offered at such camps in Singapore. The most popular include:
Chinese

English

French

Spanish
Science and Technology
There are plenty of concepts that fall under the umbrella of science and technology. Children with an interest in such areas will be thrilled to go to such a summer camp in Singapore! They learn an abundance of information while having a great time. They get to explore, experiment, and engage in their curiosity.
The best science and technology camps for kids give them plenty of activities to select from. They also have hands-on learning so they are taking part in what they discover! There is plenty of balance so they don't feel overwhelmed. There may be guest speakers that help them learn more about given topics too. Some of the common concepts in such a camp include:
Games

Dinosaurs

Recreational activities

Science experiments

Space
Sports
Many children love sports. It keeps them active and they challenge themselves to improve their skills. Sports camps are fun and exciting while helping them to hone in on the rules of a particular sport. It can help them to play better and to build their confidence. There are quite a few sports camps for kids in Singapore. Some of the options include:
Basketball

Football

Rugby

Swimming

Tae Kwando
Your child may not have just one sport they are interested in. Some summer camps that offer several sports rather than focusing on just one. This can help your child to decide where their passion is. It can also keep them from getting bored with just one sport. You will be asked to make sure they have what they need to do well in the summer heat of Singapore. This includes sunscreen, a bottle for water, and a hat. They may need certain equipment to safely engage in certain sports. The camp, like Newtonshowcamp,can help you identify what your child will need.
Your Child will Love it!
When you select the right camp for your child and their interests, they are going to have a remarkable summer of 2021! Please check out our information about the best tips to get your child ready to enjoy their summer camp!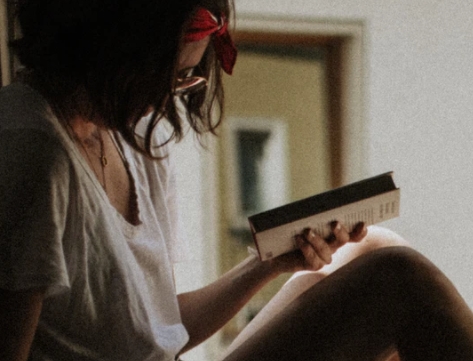 A professional writer with over a decade of incessant writing skills. Her topics of interest and expertise range from health, nutrition and psychology.