Have you seen the guys at the bar who walk up to a girl and before the end of the evening, she is leaving with him? He has probably used the psychology of women seduction with the added psychology of fractionation which is the "underground" seduction technique that many people say is the most intense and quickest form of seduction that has been developed.
Emotions
A man just can't walk up to a strange woman and start talking to her and expect to get her emotions going. Before you try fractionation, there are other emotions to work on which are other parts of the psychology of the seduction of a woman. For example:
Leadership skills – women love leaders, not followers

Special interests – be unique here – what makes you stand-out from the crowd

Social skills – how to talk to women; be funny and interesting and not awkward

Confidence – this is the #1 most attractive quality for women, no matter what your body type or how handsome you are – be confident
You should be a man that "she" will want to meet! Humans are creatures of emotions and women are more emotional than men. This is the reason that guys wear cologne, wear trendy clothes and have a cute haircut and bring gifts – all to make the woman attracted to you.
Emotional bond
This all adds up to forming some sort typeof an emotional bond between the two of you – without her knowing. Develop the goal of some trust between the two of you. You must know how to talk to women before you attempt fractionation. When you start talking stay confident and ask her lots of questions about herself.
Suspense
Try to build suspense when talking to women – just think how much women love drama! Don't let her know you are into her right away. Make her want to have your consideration and act somewhat aloof.
Similar to soap operas
Fractionation is like the tactic that soap operas use – the soap opera is first likable, easy to relate to characters, heart-wrenching drama all to get the audience emotionally invested in the characters and watch them every single day. It works – after one- hour people can get hooked. This is the same reasoning that is behind TV series. They hook you after one episode and you can't wait a week, so they give you the entire season on Netflix as well as all the other seasons. So, before you know it, you go on a binge and end up spending your entire weekend watching all 5 seasons of that show.
Emotions of 5 days into 1
So, fractionation is often described as a blending of "mind control", tone of voice, body language, and hypnosis. Fractionation is basically containing all the emotions of 5 dates into 1.
Behaviors to avoid
After earning a few dates – the work has just started. There are behaviors to avoid:
Lack of manners

Talking about other women

Telling an angry female to calm down

Letting hygiene go south

Acting cocky – women see that as lack of loyalty
You might want to investigate more on the psychology of seduction and fractionation before you try this.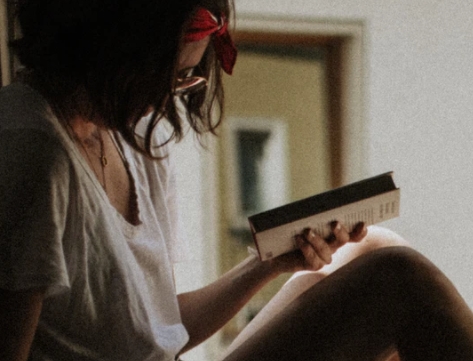 A professional writer with over a decade of incessant writing skills. Her topics of interest and expertise range from health, nutrition and psychology.