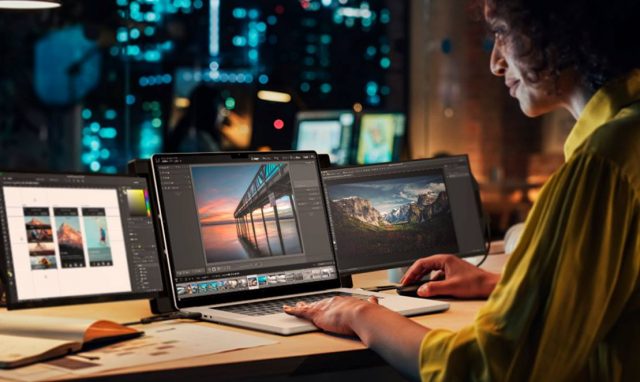 Are you interested in podcasting?
With the global market generating $14.1 billion in 2022 and expected to exhibit a compound annual growth rate (CAGR) of 26.9% until 2028, now is a great time to start. And you will set yourself up for success if you have the Mobile Pixels Trio laptop screen extender.
So, why do you need a triple monitor laptop setup for podcast production?
It seems easy, but the truth is that podcasting is not child's play. It's a complex craft that demands specialized knowledge of your niche and high-quality recording and editing software. To find success, you need to capitalize on your voice: it is undoubtedly your selling asset.
With so much work, a single-monitor setup isn't going to cut it. A laptop screen extender has the potential to make your life as a podcaster so much easier.
Here's how it can give you an edge in the saturated industry: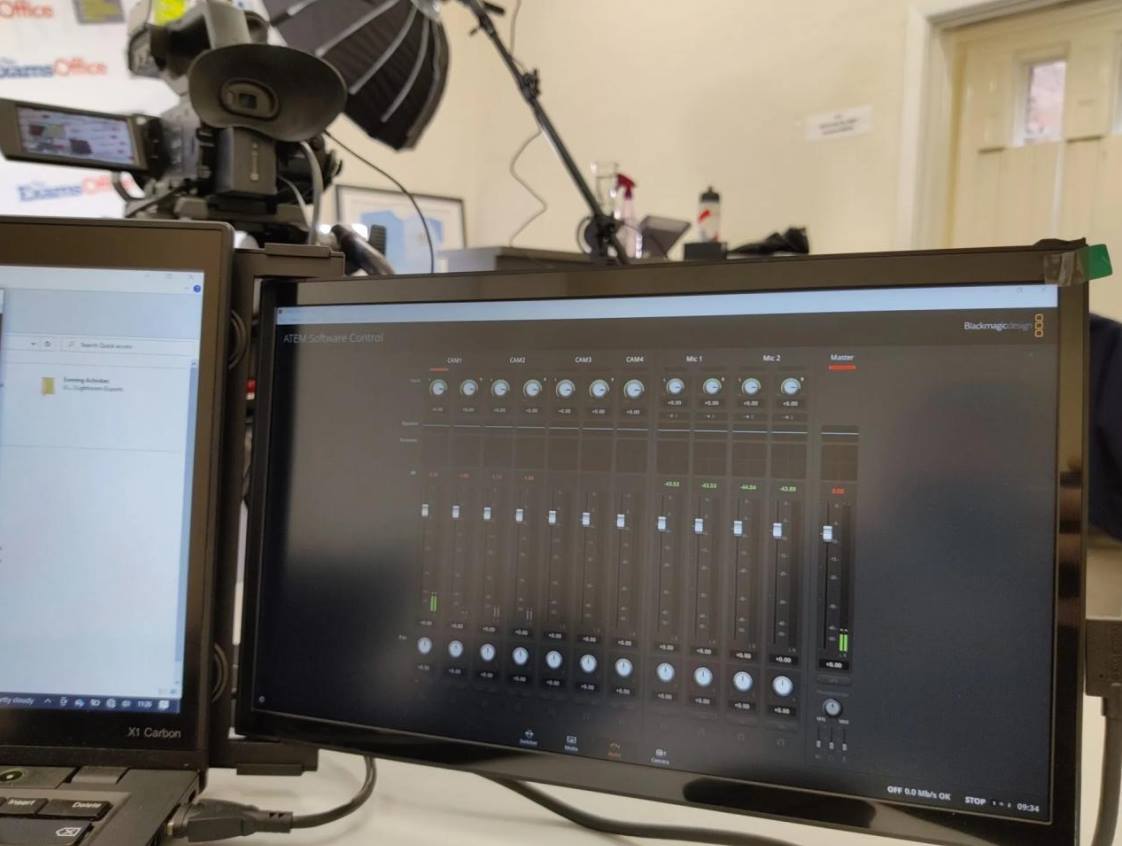 Increased Screen Space, Hello!
The monitors add two built-in sliding 1080p full HD displays on either side of your current setup, substantially increasing your working screen space.
It can help you realize up to a 42% increase in productivity by allowing you to view multiple documents and software simultaneously and without going back and forth between tabs. It works on the principle of "the more you can see, the more you can do."
Fewer Distractions
Many people shy away from using multiple monitors because they believe it will make them more prone to distractions.
This can certainly happen; it all depends on how you use it.
Do not use your extended monitors to browse socials or play games. If you only have what's most important to you—analytics, communication, inspiration, and reference documents—on the screens, you can keep your eyes on the prize and reduce any risk of context-switching.
When you often switch to non-work-related tasks, it increases the risk of errors and overlooked details, and it takes an average of 23 minutes and 15 seconds to refocus.
Enjoy Multitasking
Podcasts are multitasking-friendly for creators and consumers. Consumers can listen on the go or when catching up on chores, ensuring they're connected with what's happening in the world. All this, even when they're short on time!
For creators, working on tasks simultaneously brings even better benefits. You can record a podcast using a microphone as you read a script that's easily viewable on screen number one. On screen number two, you can keep an eye on reference materials for the topic you're recording. And you can do all of this as you communicate and collaborate with co-hosts via email, chat, or video conferencing platforms on screen number three!
And when you aren't recording, you can complete other tasks all at once: track listener metrics, look up what trends you can tap into to reach an even wider audience, and use plugins for sound effects and transitions. Opportunities for excelling in the podcast world abound!
Wide Compatibility
This plug-and-play solution seamlessly connects with any macOS, Android, or Windows operating system via a USB-C port. With two size options (13.3" and 14.1") that won't strain your eyes, this brand-new all-in-one design delivers a seamless visual experience with best-in-class audio capabilities.
So, you won't have to invest in a new setup for podcasting; just upgrade it!
Be sure to check hardware specifications before investing in a laptop screen extender. You may need to purchase a graphics card to get the post-production support needed for top-tier podcasts.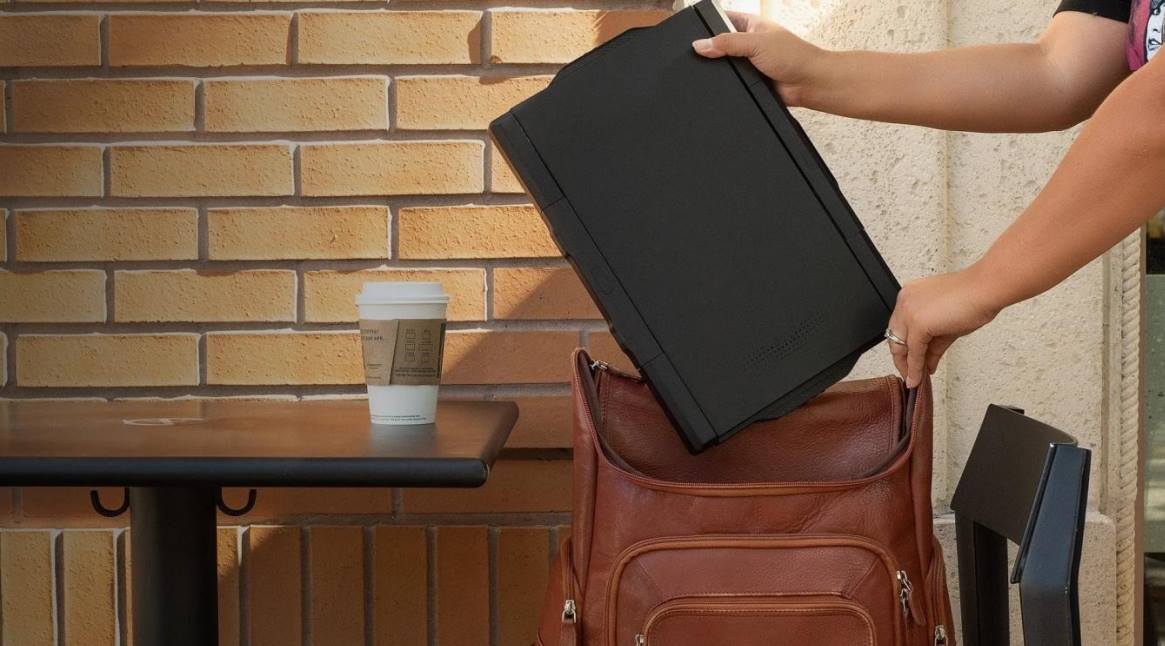 Be Connected Wherever You Go
Podcasting gives you the freedom and flexibility for your voice to be heard from anywhere in the world. You can stay consistent with your posting schedule even when you're on vacation! Admittedly, this can pose some problems, as you'll need to lug around multiple pieces of equipment to get the job done.
And let's not forget all the background noise you must edit out in the process.
Carrying all this equipment with you can cause musculoskeletal discomfort—something you don't need to worry about with triple monitors. With a design that's 20% thinner and 1lb lighter than the previous gen, you can easily carry it wherever you go without feeling the weight of the world on your shoulders. And because it's made with ABS and aluminum, you don't have to worry about wear and tear.
Streamline Your Podcasting Journey with Mobile Pixels
A laptop screen extender will give you the best of portability and functionality with ergonomic relief, making it the perfect accessory to have in your work setup. Get it today to streamline your production flow, as it allows you to do more in less time.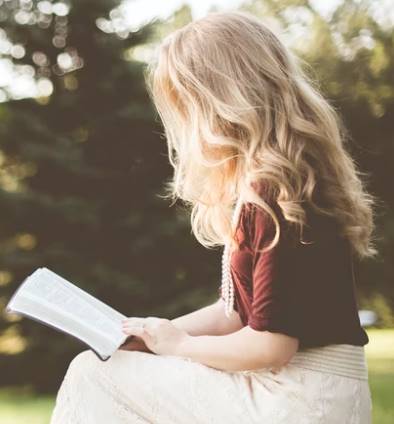 Speaks from heart, always too passionate and driven by emotions. Spins the words with kindness & sharpness, intriguing your ever-inscrutable minds.