Waking up without an alarm clock at the same time during the night consecutively might be something you need to pay closer attention to.
During sleep, several processes take place and according to traditional Chinese medicine, there is a strict schedule which the body follows through the day and the night.
This schedule has got to do a lot with the flow of energy through the body and each organ, emotion and process in general has its peak period.
When the energy comes to an obstacle, the body reacts in effort to remove the blockage and this is why you may be waking up during the night.
If this happens often, then you should pay closer attention to the process in question.
TROUBLE SLEEPING BETWEEN 9:00 PM AND 11:00 PM
This period is the most common period when people go to bed. Having trouble falling asleep between 9:00 pm and 11:00 pm indicates excess stress and worries. This is the time you should relax and let go of the problems, set them aside to face tomorrow.
Try meditating, repeating a positive mantra or just doing some light exercise to relax you. This will surely help you to fall asleep.
WAKING UP BETWEEN 11:00 PM AND 03:00 AM
Waking up during this time indicates two things.
In the first case the liver is overwhelmed by the detoxing process, which means you should reduce the toxins you intake to give your liver a break.
The other reason is on an emotional basis, particularly triggered by emotional disappointment. If this is happening to you, practice self-love, self-acceptance and forgiveness towards yourself and others.
WAKING UP BETWEEN 03:00 AM AND 05:00 AM
This period of the day is associated with the energy meridian that passes the lungs. The blockage that could occur in this flow may be created by the emotion of sadness. If you wake up in this period, try some slow, deep breathing and express faith in your Higher Power.
This region (the lungs and heart) is connected to your Higher Power. Waking up during this time of the night might indicate that you are being alerted by your Higher Power to pay attention to the messages that are being sent to you.
It means that you are ready to align yourself with your higher purpose and that you need to notice the signs.
Read more below about this important occurrence.
WAKING UP BETWEEN 05:00 AM AND 07:00 AM
During this time of the morning, the energy flow is greatly focused in the large intestines. It may be blocked by suppressed negative emotions.
Try stretching yourself or using the restroom to help yourself go back to sleep.
THIS IS IMPORTANT!
When we suddenly wake up in the night, the part of the brain that is responsible for decision making and self control, the prefrontal cortex, is not awake yet. This renders you incapable of intelligent thoughts, so avoid making any important decisions.
FULFILLING YOUR HIGHER PURPOSE AND WAKING UP BETWEEN 03:00 AM AND 05:00 AM
Sleep is the optimal time for your subconscious to emerge and reveal details about yourself and thoughts that have occupied you during the day.
It is also the time when you communicate with your Higher Power and receive messages from the divine inside you.
Having in mind that this period of the night is the time when the energy flow is focused in the region of the heart and lungs, you need to know this:
The heart and lung area possesses an energetic center which is the bridge between the material and spiritual characteristics that make you up. It is also the center which communicates with your Higher Power and the Divine.
When a strong message arrives in this center, waking up is as natural as it can be, as your physical body is also woken up from the intensity of the message.
Messages of great importance are the only ones that are so intense, and if you are triggered into waking up by them, it means you should pay attention to them.
This doesn't mean that you will receive a 'message' in the literal sense, but that you will need to start paying attention to the signs you have been receiving for some time, or have started receiving them.
Whether you believe in ascension or not, if you start paying attention to those certain signs during the day, you will find that you are experiencing a shift in your consciousness.
In the end, you will discover the logic it holds over your life and the changes you may be going through.
Have you or people you know have had this experience? Share and let them know!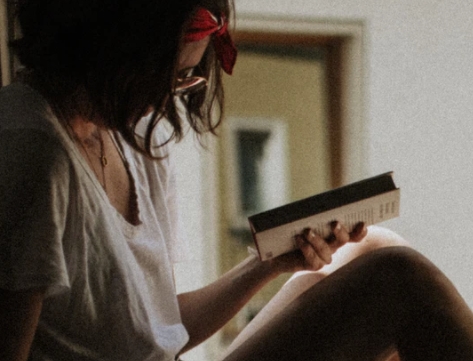 A professional writer with over a decade of incessant writing skills. Her topics of interest and expertise range from health, nutrition and psychology.