Self-development is the one sustained goal in every self-aware person seeking to understand his or her potential and the extent to which it can be pushed. Any hindrances towards one achieving the best possible outcomes from their lifes are something that should be eliminated effectively such that the path towards self-development is a unidirectional upward process.
To facilitate this and ensure that all that is holding you back is dealt with- here are a few pointers to overcome problems in self-development. Want to know more about self-development, visit EssayPro.
TRUST YOURSELF
Believe in your abilities to make the right decision at the right time and in your goodness. Trust yourself to have the abilities and the amount of self-identification you possess that you need to work towards your goals in life. In the moments of self-doubt and worry know that you are always going to be there for yourself when no one else is- be your own ultimate support and most trusted confidant.
When multiple options are presented to you and all of them seem tempting take some time to ask yourself what you really want and go for it- don't abide by whatever others say even if they mean the best for you because of this way you are becoming more responsible for yourself and your decisions.
DON'T RUN AWAY FROM CONFRONTATION
No achievements have been ever truly difficult or truly easy- a substantial amount of careful hard work balanced with originality and determination together blend to produce the best results in any situation. In life, there are going to be many situations that require you to stand up and speak for yourself. Courage, determination, perseverance, and being true to yourself; true enough to face any situations and oppositions that may arise and question your motives and abilities are the key face most problems and confront them with ease and self-confidence. This starts by confronting your problems within yourself- build a framework for your conscience based on moral conduct and practical solutions- and then abide by this. As long as you are confident that what you are doing is right for you, you should be able to face anybody and any situation that is determined to prove you wrong.
DON'T BE OVERCONFIDENT
It is a well-known saying that states that pride comes before a fall. The truth behind the statement lies in the fact that when one is overly confident about their skills, they are simply not willing to change anything about themselves even if it means their betterment. Overconfidence is a sure hindrance to those seeking self-development as it sets a sure block to further progress and makes a person close-minded and not open to constructive criticism while leading to a significant lack in humility. Humility is a virtue that is seen unanimously among all those who have achieved great successes in life. Because these are the people who have truly realize the value of being open to seeking knowledge at all times because there is no better way for developing oneself. Accept that nobody is perfect however good you might be-this does not mean that others are better, it just means that you can be so much better than what you are currently at all times. So by being willing to accept criticism in the right way you are paving yourself a path of infinite possibilities. Don't let negative criticism get you down but also know that when criticism comes from loved ones and those who wish to see you at your best, there must be some amount of experience and wisdom speaking-therefore sincerely consider it and at least give it a try. Do you want to learn more about self-development, visit CustomEssayMeister.
BE YOUR OWN INSPIRATION
This is the truth that many fail to realize. One can aspire as much as they want to be exactly like someone else who has inspired them- probably in more than one way; a major lifestyle change or by accumulating and saving great wealth or just by achieving great popularity and fame. However, being lost in life goals set by someone else prevent you from realizing what exactly it is that you want from life. This does not mean that you must rebel against all norms of society. What it means this instead of taking inspiration from others and pursuing similar goals, write down exactly what it is that you want and work towards being the best at all of these. Stop comparing your successes with others on the basis of the duration of achievement, quality of the achievement and other factors. Take your own time and be the best version of yourself that you can; you are the only one you have something to actually prove something to, as you are the only one who is going to stick with yourself till the end.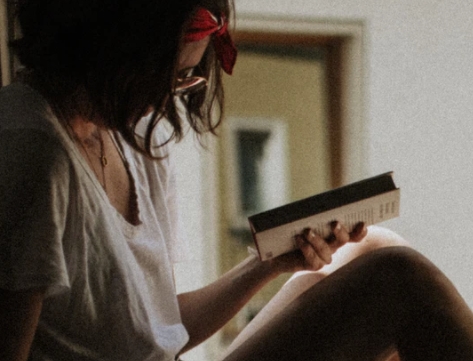 A professional writer with over a decade of incessant writing skills. Her topics of interest and expertise range from psychology, to all sorts of disciplines such as science and news.