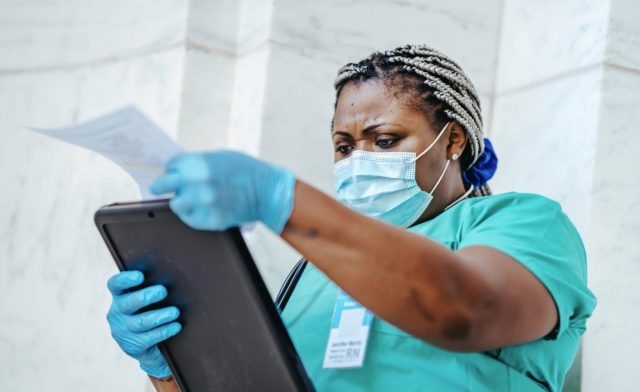 Nursing is one of the most rapidly innovating and fastest-growing career paths with a rising demand worldwide. This demand coincides with the growing shortages of skilled physicians and the rise of telehealth services. Hospitals, mental health facilities, clinics, and dental practices, amongst other healthcare facilities, require nurses to ensure patient care quality and outcomes.
2021 is the age of futuristic technologies, healthcare innovation, and electronic health records. Healthcare facilities are increasingly acquired sophisticated technologies, which increases their reliance on skilled staff. Nurses work in a plethora of settings, from ER to administration.
Therefore, their tech-savviness and advanced skillsets are instrumental in facilitating the early adoption of leading healthcare technologies. Nursing is quickly emerging as a breeding ground of lucrative opportunities and leadership roles in healthcare. However, good things come to nursing professionals who prioritize academic advancement and continual learning.
Let's explore some practical strategies to boost your skills and enhance your marketability as a nursing practitioner.
A Bachelor's of Science in Nursing
Most nursing professionals start working after acquiring a registered nursing (RN) degree. An RN degree is a preliminary credential that will bring you front-line opportunities and entry-level positions. Most RN professionals struggle with exhausting work hours, lack of autonomy, and minimal interference in treatment courses and outcomes.
If nursing is your calling, you must pursue academic advancement and upgrade your skillset. A Bachelor of Science in Nursing (BSN) is a natural choice for nursing professionals looking to gain marketable skills. A BSN will get you on the path of engaging in evidence-based practice, clinical exposure, and gaining leadership skills.
Suppose you're deliberating how to get a Doctorate in Nursing and enjoy high-paying job roles with flexible schedules and clinical significance. In that case, a BSN is a preliminary step. It will help you explore career advancement within your current healthcare organization and expand your clinical expertise. More importantly, a BSN will pave the road to further academic improvement, culminating with a doctorate.
The transition from RN to BSN will open doors to management positions, leadership roles, and administrative opportunities. You can get closely involved with patient care, medication, treatments, clinical awareness, and increasing rescue rates in the ER. In 2021, a BSN degree is no longer an option. It's an absolute necessity if you want a rewarding and high-paying nursing career.
A Master of Science in Nursing
If you're aiming for leadership roles and innovation, a Master of Science in Nursing (MSN) is the next logical step. It offers an opportunity to advance your skill set and expertise and make a decisive career move to cement clinical significance. A Master's degree will allow you to find your true calling by choosing a specialization in your area of interest.
You can specialize in any given nursing area and gain expert-level clinical knowledge. An MSN degree opens up rewarding opportunities to become a nurse practitioner. Nurse practitioners are presently enjoying a dynamic increase in demand, given the shortages of skilled physicians. These professionals enjoy higher marketability as their skills are ideally suited for a multitude of clinical settings.
They help overcome the shortages of physicians and skilled healthcare professionals by leading patient care and treatment efforts. As a nurse practitioner, you can carve out the career you want and establish flexible hours for a healthy work-life balance. You can explore high-paying positions with noteworthy and influential healthcare organizations and work with collaborating doctors.
An MSN degree equips nurses with advanced training, allowing them to diagnose and treat patients directly. MSN nurses can prescribe medications, design treatments, and monitor progress, much like a physician. They enjoy a great deal of autonomy and clinical significance, which allows them to garner respect from their peers.
Nurses can also explore non-medical specializations, such as public health nursing, management, healthcare informatics, and administrative skills.
A Doctor of Nursing Practice
With the culmination of all expertise and skills, a Doctor of Nursing Practice (DNP) program will establish you as a nurse leader. A DNP program is an enormous commitment riddled with challenges. But once you've acquired this prestigious degree, you will gain complete control over your career advancement and professional growth.
A doctorate will cement your position as a leader, allowing you to carve out the career that you desire. You can branch towards research and innovation and dedicate your career to exploring evidence-based treatments. You can research to innovate and improve patient care and work with public health nursing organizations.
Doctoral nurses devise organization systems and treatment courses that enhance patient care and treatment outcomes. They also work with nursing institutions to train future generations of nurses with tech-savvy and marketable skills. A DNP program will land you on top of the professional hierarchy, and from there, you steer your ship.
You will enjoy extraordinary clinical expertise and peer respect, and your observations will hold higher value and significance. DNP programs are ideal for nursing professionals who wish to dabble in research and innovate nursing training modules.
Training & Certifications
The field of healthcare is rapidly innovating. New vaccines, diagnostic tools, medical equipment, medicinal drugs, and technologies are introduced each passing day. Healthcare facilities aggressively compete to acquire technologies and gain the advantages of an early adopter. Naturally, early adoption and smooth technology transitions require a skilled team of nursing professionals.
The growing demand for skilled nurses has also given rise to training courses, workshops, and certifications. All healthcare professionals come under pressure to maintain a market-savvy and tech-relevant skillset. Besides learning about new treatments, diagnostic methods, and medications, you must also pursue tech-friendly skills and advancement.
Undergoing continuous training and certifications will help you maintain an industry-relevant and highly marketable skillset. Even if you decide to pause your education after a BSN or MSN, continual training will expand your opportunities. Healthcare organizations and hospitals are likely to promote nursing professionals who prioritize skill building and training. And the best thing about it is that today you can attend online courses to hone your life-saving skills, like CPR or First Aid, among others. There is a myriad of online options welcomed by all who need flexibility and well-paced studying.
Conclusion
Nursing is no longer a field designated for less ambitious healthcare professionals who didn't want to become physicians and surgeons. It is rapidly evolving into a promising and lucrative career path in its own right. In 2021, nursing is ripe with leadership roles that offer financial independence, job stability, career growth, and clinical significance.
However, academic and skill advancement are crucial to enjoy such opportunities. If you're exhausted from horridly long working hours and want to take control of your career, pursue academic progress. Enhancing your marketability and expanding your skills will help you enjoy a rewarding and fulfilling career.
The idea of studying for another decade may seem overwhelming. Don't overwhelm yourself, and instead, create a pragmatic plan that you can realistically achieve.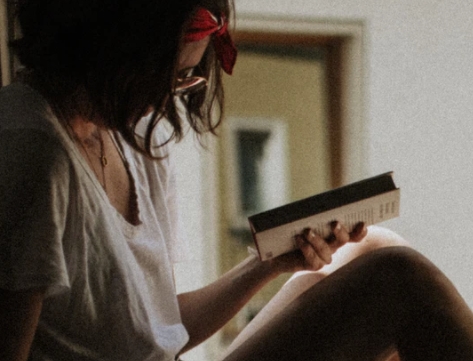 A professional writer with over a decade of incessant writing skills. Her topics of interest and expertise range from health, nutrition and psychology.