As the wedding day comes near, we tend to start planning for each and every important thing. Be it choosing the venue, deciding a theme, shopping of wedding dresses, or deciding color and theme of bridesmaid dresses, we all go crazy with the planning that comes along with D-Day. There are some of the common mistakes that we do while planning for a wedding, mentioning a few to help you in avoiding them before your big day.
1. Not Considering Weather:
You often tend to ignore weather conditions. If the weather goes bad on the wedding day, everything gets ruined. If you have an outdoor venue and suddenly weather becomes unpleasant, then you might have to rush in completing every ceremony, which is definitely not good. While deciding the venue, ask them if they have proper indoor space available in case of weather emergencies.
2. Not Doing a Trial for the Wedding Dresses:
If you are not doing a trial on your wedding dresses, then you are going to get in trouble. Many people even buy their gowns just before a day or two of their wedding. They don't bother to try it and see if it's a perfect match for their personality. You might not find anyone to alter it or make any changes on the same day as your D-Day.
3. Not Planning a Budget:
This is the most common mistake that people do while planning for their weddings. They do not plan a budget. A budget serves as a control mechanism to save you from spending extra. Girls often tend to spend a huge amount in purchasing mermaid wedding dresses. If you do not have a budget in mind, probably you will end up asking for a loan from banks!
4. Not Hiring a Wedding Planning Team:
A wedding planner has a team of professionals who give their best in every work they do. They are responsible for talking to the venue owner, deciding a theme according to your vision, choosing wedding dresses, booking a wedding limo, decorating ideas and what not. They keep you stress-free and let you enjoy the vibes and happiness around. You just need to brief them about your dream wedding and leave the rest of it on them!
5. Trying to Lose Weight to Fit In:
This is the biggest mistake to avoid when you plan to fit into your dream mermaid wedding dresses. Every girl wishes to look seamlessly perfect and curvy in those sexy gowns. But you should know that real beauty comes when you are happy and stress-free from inside. A happy bride is the perfect example of beauty.
If you are stressed all the time thinking about how to lose weight, it will definitely show up on your face.
Conclusion:
So, these were some of the mistakes that you do in the excitement of planning a wedding. Avoid them and don't cry at the last moment when you notice these mistakes. Your wedding should be perfect, a memorable affair for everyone for years to come! Best of luck!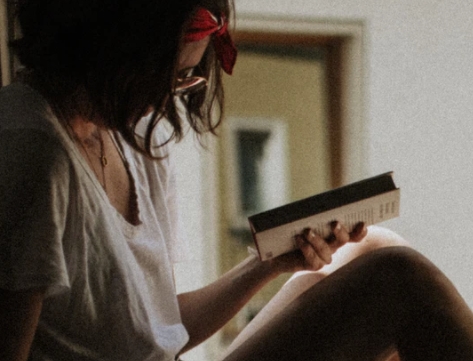 A professional writer with over a decade of incessant writing skills. Her topics of interest and expertise range from health, nutrition and psychology.