After heavily investing on top of the tier power racks, dumbbells, and Olympic bars, most weight lifters tend to forget essential equipment, weightlifting shoes for CrossFit. The right shoes keep you safe under the bar and enhance your lifting experience. To find more perfect shoes for your needs, visit Shoe Hero.
But which are the best type of shoes in the market today? What should top on your list of considerations before making a purchase? These are the main questions that revolve around the minds of potential buyers. In the piece below, we enlighten you more regarding weight lifting shoes for CrossFit available for purchase today.
Adidas Adipower weight lifting shoe
Despite new entries in the sports shoe manufacturing niche, Adidas has continued to be at the top of favorites among many athletes owing to its high-quality products. Adipower is our focus for today. Its durability and ability to offer great VFM make it an ultimate buy for serious weight lifters.
The shoe boasts of a flat sole that keeps you pretty stable when pushing heavy loads. Its smooth experience enhances safety during lifting sessions hence reducing knee and muscle injuries. The shoe's breathable nature helps improve its comfort. It carries along the beautiful Adidas design making it eye-catching from afar.
Vs Athletic weightlifting shoes
It happens to be one of the best weightlifting shoes from Vs athletics. The shoe is among the first choices for beginners, but owing to its unparalleled service, it becomes a magnet for many even after leaving the newbie class.
Its double strap design and 1-inch height on the sole is quite fantastic for novices as they lift medium weights. Its rubber-reinforced flat feet make the shoe pretty stable as you continue with your weight lifting ordeal. The shoe's design, however, Is not pleasing, but for the focused weightlifters this should not be a deal breaker.
Pendlay Do-win CrossFit
Glenn Pendlay, an Olympic weightlifter, is the brainchild of the Pendlay Company. From a personalized perspective, they know way too well what a good weight lifting shoe should have, and faithful to the word, Pendlay CrossFit is an accurate reflection of the same.
Pendlay has two snug straps that help keep your feet in the right position. The shoes come from durable and synthetic materials. The nylon mesh modifications play a significant role to enhance the shoe's breathability, which as a result improves its comfortability.
The shoe has a three quarter inch heel, the recommended height for Olympic CrossFit games. Its design is simple yet classy!
Reebok Nano 4.0.
Needless to mention, Reebok is another great brand that is offering affordable workout shoes. In the weightlifting arena, Reebok Nano has continued to gain unprecedented popularity. They are not the best but can match up to be a fitting CrossFit shoe. Their ability to perform well during CrossFit routine makes it dear to most athletes.
Its laces play an important role to hold your legs strongly during workouts. Its mesh additions on the top make it more breathable making it pretty comfortable as you work out. Reebok is well known for its exciting designs, and as expected, this one too is no exception.
Nike Romaleos weightlifting shoes
Thanks to the 2008 Beijing games, Nike Romaleos were born. For serious CrossFit athletes, this is probably the best investment for your bucks. They are sturdy and can accommodate any weights thrown to them without a compromise on your safety.
The lightweight shoe design and its breathable nature enhance comfort for your hard-working feet. Regardless of your leg size, the shoe heel size makes it comfortable for a majority of its wearers. It has an elegant look as well.
Reebok legacy lifters.
If you are looking for the best shoe for CrossFit, then Reebok legacy has got you covered. The shoe features a TPU heel that ensures you have a stable and uncompressed heel. The shoe boasts of two metal tarsal straps that are reinforced with extra lacing to enhance security. It is made from sturdy materials that help increase durability, not to mention that its design is candy to the eye.
From the times of Paul Anderson`s leather oxford shoes, it is clear that CrossFit shoes have come a long way. Today, the market is flooded with shoes from different manufacturers claiming to be the best making you lost of choices. But with the above piece of the best CrossFit shoes on the market today, you can effortlessly make your decision wisely.
LOOM Smart and Vegan Sneakers
Loom is the pair of shoes everyone should have in their cupboard! Usually more flexible and breathable, these lightweight running shoes are also waterproof, vegan friendly and provide you with the comfort that you require. Surely, LOOM can be your preferred choice as weightlifting shoes for CrossFit.
Sources:
https://breakingmuscle.com/fitness/the-5-best-olympic-weightlifting-shoes-for-lifting-and-CrossFit
http://www.keepinspiring.me/10-best-shoes-for-weightlifting/
http://garagegymbuilder.com/weightlifting-shoe-guide/
.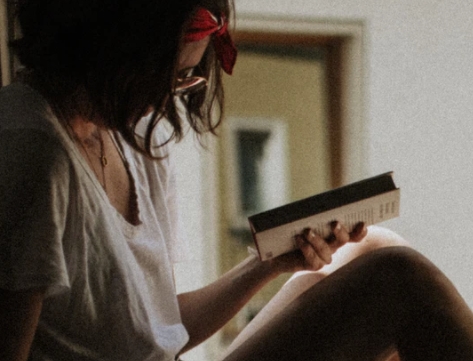 A professional writer with over a decade of incessant writing skills. Her topics of interest and expertise range from health, nutrition and psychology.