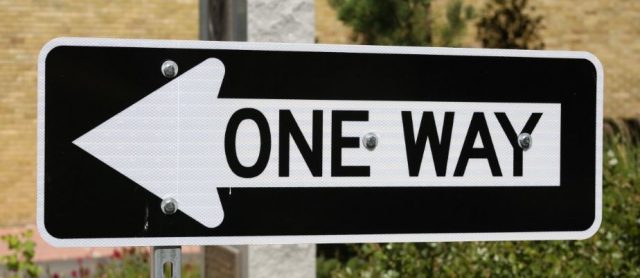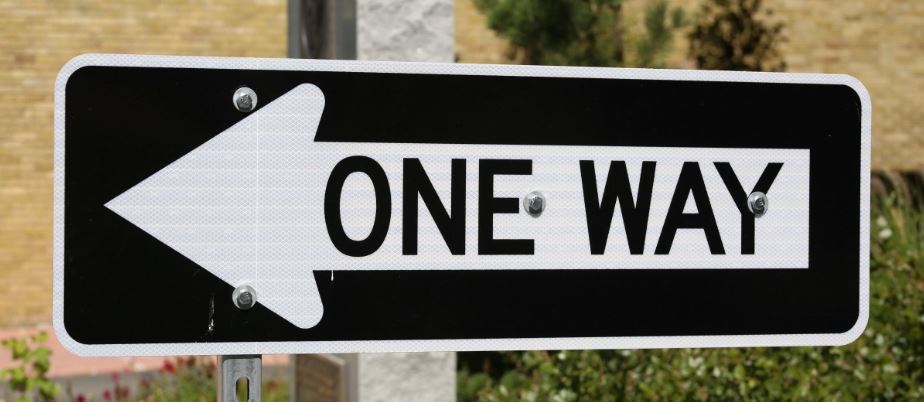 As you may have already noticed, aluminum signs are all over the place. More and more businesses have begun to use aluminum signs for commercial purposes. The reason behind this is that they're superior to other signs. Their longevity, durability, and rot-free weatherproof qualities make them the perfect sign boards for outdoor use. However, they come in a variety of different finishes which means that they can be used in indoor formal and informal settings as well.
Types of Aluminum Signs
There are three basic types of aluminum signs:
Standard Aluminum Signs:

These are typical Aluminum signs that are used commonly. These signs are simple, durable, lightweight, and affordable.
Brushed Aluminum Signs:

These are the sort of signs you would normally find in more formal settings, such as in a hotel lobby. They have a chic matte aluminum look and are weather-resistant. These signs are a little pricier than other aluminum signs and also tend to be slightly thicker.

Reflective Aluminum signs:

Reflective aluminum signs have special reflective properties that make them easy to spot in the dark. This is why these types of signs are used mostly along roads, so drivers don't miss them.
The Best Uses For Aluminum Signs
Aluminum signs are incredibly versatile and can be used for many different reasons and in many different settings. Here's a list of the best uses for Aluminum signs:
1.Open/Closed Signs Outside Shops
A double-sided open/close sign hanging at the entrance of a shop, restaurant, or any other small business is one of the most common uses of a standard aluminum sign. It is long-lasting, durable, weatherproof, and rotproof, which makes it a good choice for these signs since they are used all day every day. You can also get any design or font printed on it.
These signs are relatively inexpensive and lightweight, so buying and hanging them is completely hassle-free. The numerous printing options mean you can make the sign as chic as you want or keep it simple and clean-cut.
2. Parking Lots, Off-Street Parking And Commercial Pole Signs
Aluminum signs have all the features you need for signs in parking areas and for commercial signs. These signs are also great on poles where you need a good quality simple sign that will last you a long time and won't be spoiled easily. These signs can be as big as you like and will still be lightweight so that carrying and installing them is easy. Aluminum signs are also bold so the sign can be spotted easily in parking lots. If the sign is for an establishment that's open for 24 hours, the sign can be made of reflective aluminum to ensure that drivers are able to spot it even in the dark.
3. In Hotel Lobbies
Brushed aluminum signs are best suited for use in formal settings such as hotel lobbies. They give a clean, chic look and are durable, so you don't have to keep changing them.
4. Outside Office Rooms
Not sure what kind of sign to use outside your designated office? Brushed aluminum is by far the best choice for this purpose. As you may have noticed, brushed aluminum is already a very popular choice for large offices.
It is smart, simple, sleek, and easy to clean. It's also a great alternative to glass and plastic signs, which can yellow over time or chip and crack from the edges. Aluminum is safe from all kinds of damage and is much more robust than other materials used to make signs.
5. In Parks
In outdoor places, signs are usually made out of wood. However, wood tends to rot more often and isn't weatherproof either. For parks, you need a sign that is durable, lightweight, portable, and safe to use. Aluminum is by far the best choice for such cases. Its properties make it the perfect material that can be used outdoors without having to worry about maintenance or replacement. Other perks of using aluminum signs are that it is inexpensive and easy to install.
6. For Road Signs
Reflective aluminum is the best material to make reflective roadside signboards from. These signs are frequently used on highways and streets. Their reflective surface reflects a car's headlights and makes it easier for drivers to see the signs in the darkness. This is a very useful property of aluminum signs that can be used to make various hazard signs on the road.
7. As Decor
Many people get crafty aluminum signs printed for use as home decor as well. The material is long-lasting, and the end result looks beautiful. It is lightweight and can, therefore, be placed or installed anywhere easily. This is an inexpensive way to get a nice piece of home decor that instantly lifts a room up.
8. Monument Plaque
Brushed aluminum also makes for a classy and elegant monument plaque. Its color goes well with different colored stones, marbles, and metals that the monument may be made of. It will also last longer and is unlikely to deteriorate soon. A plaque made of aluminum is likely to survive anything, including tough weather, termites, and even damage by animals.
Conclusion
Aluminum signs are a great, inexpensive way to make signs that are great for all sorts of use. Whether it is outdoors or a formal indoor setting. Aluminum makes for elegant, lightweight signs that are durable and robust.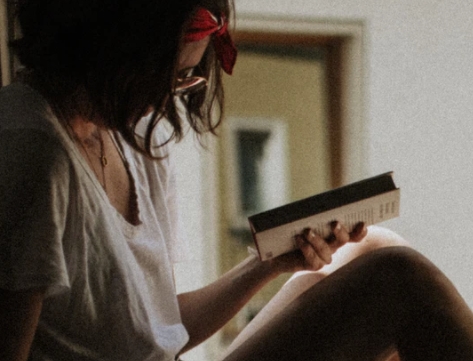 A professional writer with over a decade of incessant writing skills. Her topics of interest and expertise range from health, nutrition and psychology.