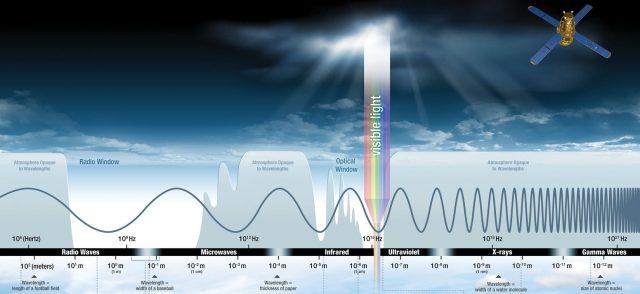 Radio waves generally known as Radio were first invented in 1893 by Guglielmo Marconi. But the electromagnetic was first introduced by Nicolas Tesla before 1890. In the 20th century, radio provided news and entertainment with an immediacy never before thought possible. Radio developed as the first electronic mass medium engrossing the airwaves. Radio is the broadcasting program for the public to listen, by sending out signals from the transmitter. On the other hand here the use of these waves for the wireless transmission of electric impulses into which sound is the output.
Get a Used DigiTrak system with a remote display and 2 transmitters. Fully tested and in good condition, click for digitrak.
The radio wave is an electromagnetic wave amplified by an antenna. Radio wave frequencies range from extremely low (3 kHz) to extremely high (300GHz) frequencies. Wavelength is inversely proportional to frequency. Higher frequencies always have shorter wavelengths. Therefore, higher frequencies can travel faster than lower frequencies. The same frequency bands generally cause mutual interference.
Different radio bands:
ELF- Extremely low frequency (3kHz-30kHz)
Wavelength 100km – 10km
Time, signals, and standard frequencies.
LF- Low frequency (30KHz-300KHz)
Wavelength 10km – 1km
Fixed, Maritime mobile, a navigation system, and radio broadcasting.
MF- Medium frequency (300KHz-30MHz)
Wavelength 100km – 10km
Land, Maritime mobile, a navigation system, and radio broadcasting.
HF- High frequency (3MHz-30MHz)
Wavelength 100m – 10m
Aeronautical and marine mobile, amateur radio and radio broadcasting
VHF- Very High frequency (30MHz-300MHz)
Wavelength 10m – 1m
Amateur radio, television and radio navigation
UHF- Ultra High frequency (300MHz-3GHz)
Wavelength 1m – 100m
Television, radio navigation, meteorological and space communication
SHF- Super High frequency (3GHz-30GHz)
Wavelength 100mm – 10mm
Radio navigation and location, space and satellite communication
EHF- Extremely High frequency (30GHz-300GHz)
Wavelength 10mm – 1mm
Amateur radio, satellite and earth and space exploration
Shortwave radios can transmit to 10m-80m length with a frequency of 29.7 to 3.5 MHz This kind of broadcast provides the major source of news and popular entertainment. It can reach both local and global audiences because it has a unique long-distance propagation property. It can also provide service on other platforms like satellites.
If we got you interested and you would like to learn the top 10 shortwave radios on the market, please find the quick summary below.
1.

Sangean ATS-909X Shortwave Radio
This portable radio provides a rechargeable battery and also it is capable of capturing AM, FM, LW, and SW radio waves. It has an alphanumeric memory system that gives access to preset 406 radio stations. The radio comes with an in-built battery charger, headphones, amplifier, and an indicator for battery strength and signal. Also, a leather carrying case comes along with the product.
406 station memory

Color available

Easy to read LCD screen
2.

C. Crane CC Skywave SSB AM/FM Shortwave Radio
It's a portable shortwave receiver. It has an alarm and a clock. It can read strong FM radio waves and preset 400 memories.
Keypad for inputting frequencies

Fold-out kickstand

AM reception quality is poor
3.

Tec sun PL-360 Shortwave Radio
Slips easily into a pocket

Removable am antenna

No direct tuning option
4.

Retekess V115 Shortwave Radio
Great low budget option

Can use it as a loudspeaker

Sleep timer function
Kaito KA550 Shortwave Radio
Six power options

Can be used to charge other devices

Water-resistant
6.

XHData D-808 Shortwave Radio
Backlit analog display

Good sound quality

Slim and easy to store
Sony ICF-SW7600GR Shortwave Radio
Four tuner input methods

Built-in headphones jack

Display in rather small
Eton NGWFBTB Shortwave Radio
External antenna connection

Can run on ac power or batteries

Forget settings when batteries die
9.

LCJ Portable Shortwave Radio
Can work for 8 hours

FM, AM, SW radios are hearable

Can use it as a loudspeaker
10.

Icom 7300 Shortwave Radio
Highly detailed color touch screen

Direct sampling receiver

Surprisingly simple to use
Shortwave radios are an inexpensive and low-tech way to receive radio transmission, which also has a promisingly high frequency. The practical advantage of having a shortwave radio is that it is the only way to make direct communication with other countries without involving satellite or cable companies.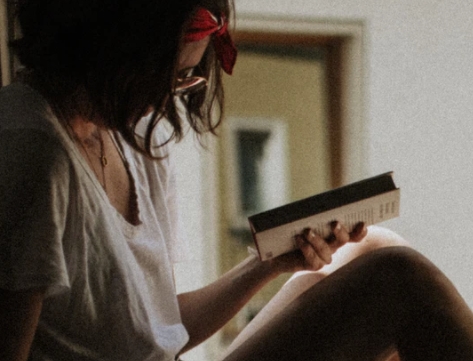 A professional writer with over a decade of incessant writing skills. Her topics of interest and expertise range from health, nutrition and psychology.