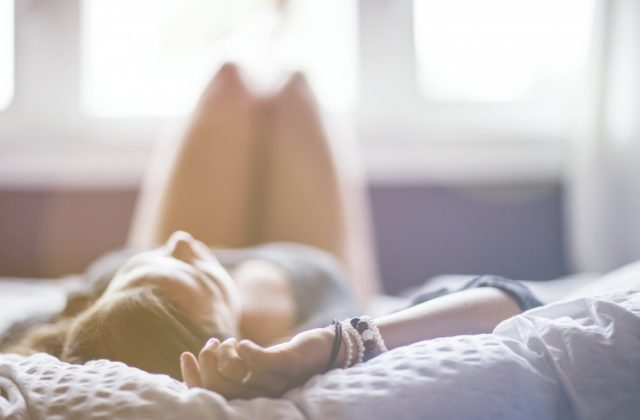 Sleep is very important for any person. Babies spend a lot of time sleeping, so it is important to invest a lot of time in researching the right mattress for them. Crib mattresses are designed to provide a comfortable sleep to your baby.
Finding a crib mattress that is safe and comfortable for your baby can be a little tricky decision. Before hitting the bedding aisle, you must take some time to review these beneficial buying tips.
Opt For a firm mattress specifically made for babies
A mattress that is more towards the firmer side looks uncomfortable. However, a firm base is very important for the safety of the baby. According to the "Consumer Product Safety Commission," a sleeping surface that is very soft also poses suffocation hazard for infants. It will enhance the chances of SIDS.
Don't lay your baby down on a soft surface or an adult mattress, even a high-quality mattress for adults. You can go for a double sided mattress if you are looking for long-term comfort of your child. Designed for the use of infants, one side has to be very firm. The other side can be softer and appropriate for a toddler bed.
Don't forget to do your homework.
There are various different kinds of mattresses available in the market. These include foam, organic and innerspring models. Take your time to figure out the advantages and issues associated with all of them. It will help you feel very much comfortable.
Don't buy the incorrect size
Like any clothing, the size of a mattress holds a lot of importance in determining the quality of sleep. Proper size of the mattress not just gives adequate rest to your child but also keeps him/her safe. A good fit is what you must look for in a mattress.
There should be no more than 2 fingers of space in between the crib frame and side of the mattress. Any size larger than this can result in your baby getting trapped between the two. This can lead to suffocation or injury to the infant.
Do purchase the crib first
Most of the cribs are designed to use a standard size crib mattress. However, cribs can differ in size. Prior to purchasing a mattress, you need to ensure that you have the precise measurements of your crib. This will help you select the right crib for your mattress.
Don't purchase a mattress with inadequate venting.
Mattress vents enable an increased airflow. It makes it quite easy for moisture to escape, prevent mildew, mold, and odor. When selecting the mattress, you must look for small, and reinforced holes along its sides. Go for the one that has a large number of ventilation holes. This will ensure better air circulation.
Do consider purchasing an organic mattress
With several researches done by medical professionals and researchers, they assert that residue of chemicals as a result of the manufacturing process can increase prevailing medical conditions in a person. It can even lead to new and highly dangerous health issues in a person.
As your little one is going to spend several hours of the day on the mattress, you must ensure that it is completely safe and hygienic for him. An organic mattress is one of the best ways to create a chemical-free environment for your little one.
Don't forget to check independent certification
This is a common mistake that most of the people commit in their mattress selection process. They fail to check the quality certification that is an indicator for a good quality mattress. All crib mattresses that are sold in the US should meet specific standards of safety put forth by the "CPSC" and "the American Society for Testing and Materials".
Independent certification offers mental peace, especially when you plan to shell out several more dollars for an organic mattress. All organic mattresses on the market come under the certification of the "Global Organic Textile Standards." When choosing a mattress, you must find the one that is marked as "100% organic" and have been granted quality certification by an independent interest body like "the Environmental Working Group".
Don't be so worried about the warranty
Warranties can give you some amount of comforting and also prove to be useful when making a mattress selection. Many people consider it as a very important aspect of mattress purchase. But, you should not spend more time considering this aspect. A quality mattress would give you continuous comfort without any issue.
Don't purchase a used crib mattress
Crib mattresses can prove to be costly, but you should not discard it on this basis. In fact, you can try cutting on other unnecessary items and put your saved money on its purchase. With time, the surface of your firm crib mattress will get uneven and soft. This can put your toddler at risk.
A mattress that looks clean can still contain bacteria, mildew, mold, or even fungus in depths of it. Second hand mattresses can lead to respiratory problems because they are unhygienic and unclean.
It has been seen in many households that people prefer saving the mattress of the elder child for use by younger children. You need to ensure that it is kept dry and clean always. Try storing it at a safe place. Prior to introducing your mattress to its second owner, you must ensure that this mattress is kept in good condition. Make sure that its edges and center have remained firm and also retained its shape.
Do invest in a waterproof mattress and cover
When buying a mattress for your baby, you must ensure that it is resistant to water. Besides a waterproof mattress, you can even put a water-resistant cover on your mattress. This will go a long way in preserving your mattress for your second child. Some of these mattresses are specially designed to survive the infrequent midnight diaper crisis. These mattresses mostly have a laminated nylon surface and perform a great task in repelling all types of leaks.
It can be a little difficult for you to get a waterproof mattress in the category of organic mattresses. This is because most of the waterproofing methods require the use of chemicals. Some eco-friendly materials, like wool, exhibit more water-resistant properties than other materials. Similar to the mattress, you must also go for organic mattress covers.
Types of crib mattresses
Having learnt about the properties of crib mattresses, now it is the time to learn about the design specs of these mattresses. Crib mattresses come in different types. To prevent yourself from getting confused at the mattress store, you must get a good knowledge about the different types of crib mattresses.
Designs
There are basically two types of crib mattresses available on the market. These are innerspring and foam mattresses. Both of them are considered to be highly safe. They have little differences in their design, so it is important to learn about it before visiting a mattress store.
Innerspring
Go for an innerspring mattress that has a higher coil count. This implies that the coils are closely held together that creates a firmer surface. A mattress with a lower gauge of steel has got a thick steel that indicates high durability. The best part of these mattresses is that it provides standard cushioning layers that are made of PET that is recycled from plastic water bottles. It acts as a hypoallergenic cushion.
Foam mattress
The more the number of pounds/cubic foot, the heavy will the core be. The less the number of pounds/cubic foot, the softer will be the core. Mattresses made up of foam are light in weight and typically weighs between eight and thirteen pounds.
You must go for a foam mattress that is ten to twenty pounds. It should be fine for you as well as your baby. If you are using a crib mattress pad and a sheet saver, then ensure that both are waterproof. This extra protection would prevent anything to seep inside your mattress.
Conclusion
Selection of a crib mattress is not an easy task. You need to acquire knowledge about the different aspects of these mattresses and compare them across different brands. These do's and don'ts will definitely assist you in making the right purchase.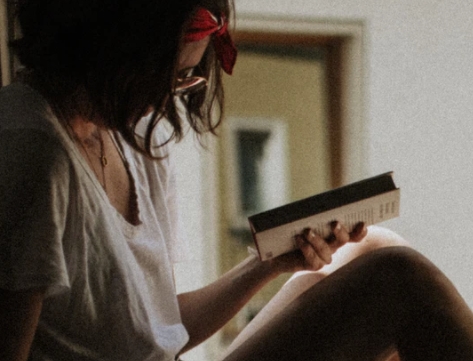 A professional writer with over a decade of incessant writing skills. Her topics of interest and expertise range from health, nutrition and psychology.