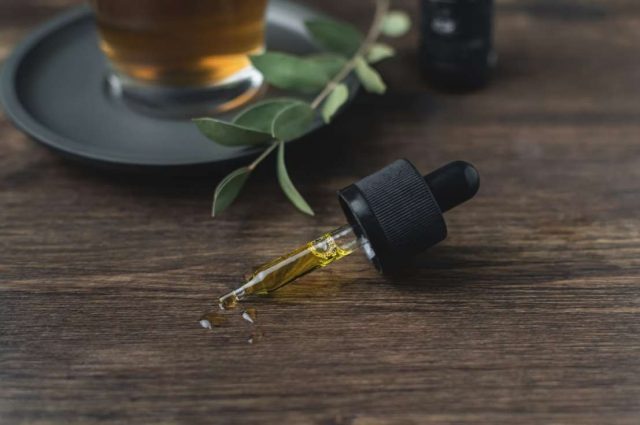 Like millions of others, you might want to hop on the CBD train. First time buyers can find the CBD market confusing, and many of them don't know where to start.
There are lots of CBD products readily available, and manufacturers have been introducing new products into the emerging market almost daily, from CBD edibles, to CBD hash. So shopping for CBD products can prove slightly overwhelming. Consumers must keep in mind that not all the CBD products available are created equal. Trying to separate good CBD products from bad ones can prove challenging.
Why are you Buying CBD?
Don't just purchase CBD because all of your friends are using it. Of course, a lot of people claim that it has potential health benefits, but users should have more specific reasons for giving it a go. If you have a specific problem, then find out what type of CBD can be used to treat it.
By knowing the reason why you are taking CBD, you will be able to narrow down your options. Avoid buying a wide range of different CBD products, and consider asking the seller for advice.
Different Options
The terminology used by CBD companies to market their products can put people off buying CBD, so it will benefit you to familiarize yourself with the different words used to describe different types of CBD products. You will probably come across these three options while shopping for CBD:
Full-spectrum CBD: To create full-spectrum CBD products,

manufacturers use the entire cannabis plant

. Unlike other products, you will find low amounts of Tetrahydrocannabinol (THC) in full-spectrum CBD products. This can be concerning, because THC is a natural compound found in marijuana plants that has the ability to create mind altering effects. However, these products only contain 0.03% THC or less, so users don't have to worry about feeling "high" after using it. However, because it does contain THC, it provides more potential health benefits.
CBD isolate: This is when pure CBD is extracted from the hemp plant. Unlike other options available, it has been isolated from the other compounds and cannabinoids.
Broad spectrum CBD: Just like full-spectrum CBD products, manufacturers use the entire plant to make broad-spectrum CBD products, however, they don't include THC. For those wanting to purchase CBD products but are worried about potential mind-altering effects, broad-spectrum CBD products might be what you are looking for.
Certificate of Analysis
Most CBD products for sale in a reputable store will have a COA (certificate of analysis). This will show the product's quality, so don't forget to ask the seller if the product you are planning on purchasing has been granted the certificate. If it doesn't have a certificate there will be no way of knowing what is inside the CBD product. You will have to rely on the manufacturer's label for ingredients, which isn't always accurate.
For a valid Certificate of Analysis, a third-party source will have tested it. Experts advise consumers to purchase products that have been given a COA, so they know exactly what they are putting into their bodies.
However, most products with the certificate can prove costly, but at the same time, it's worth paying for something that provides you with accurate information, especially if it's to help treat a serious health condition.
Side Effects
One of the best things about using CBD products is that these natural remedies produce little to no side effects. Those who take over the counter medicines often experience harmful side effects, making CBD a safer alternative.
However, some users claim they have experienced side effects after using CBD. Users must be aware of the potential side effects before taking CBD products. You might experience diarrhea, nausea, a dry mouth, or feel lightheaded after using CBD.
If you are currently on medication, consider speaking with your doctor before using CBD. It can interact adversely with certain medicines, so you should talk to a trained medical expert before trying it out. A doctor should be able to tell you whether it is safe or not to mix CBD with the medicine you are taking, however, because research is still in its infancy, doctors might not be able to advise you. Some doctors are still not convinced that CBD products can benefit their patients, so they might be reluctant to recommend taking it.
Avoid Purchasing Products with Unrealistic Claims
Don't fall into the trap by investing in CBD products that claim they can solve almost all health problems. Some CBD companies will do anything to sell their products, so avoid purchasing products with sweeping health claims. CBD might help treat people suffering from anxiety, but it won't cure the mental disorder.
Be skeptical of brands that claim they can cure cancer! Research the different brands, and purchase from well-known suppliers that stock quality CBD products.
Purchase Organic CBD Products
Some stores sell organic CBD products. A lot of folks purchase CBD products as an alternative to buying chemical products. Natural remedies without chemicals is one of the reasons why people adore CBD.
Organic CBD products will have been sourced from plants that were farmed organically. Fertilizers or chemical pesticides were not used when growing or planting the cannabis or hemp plants. You will be able to find out whether or not the CBD product is organic by reading the label.
Save Money
Unfortunately, CBD products can cost consumers a pretty penny. However, there are plenty of online stores that stock CBD products for a fraction of the price found in traditional drug stores.
Avoid buying CBD from the first store you come across. Check out several CBD stores online, and visit online marketplaces too. The CBD market is highly competitive, especially online, so keep an eye out for discounts and promo codes to reduce the cost of CBD.
Don't hesitate to make direct contact with the CBD seller online. You should be able to ask them any questions you have in mind, and there is no harm in asking them for a discount. Online shoppers are known to haggle, and most sellers are used to it. Even if they decline your initial offer, consider offering a counter-offer. Even if they agree to the price, you are still not obliged to purchase it.
Do Your Own Research
Because there are so many CBD consumers out there, you will be able to find a wealth of information on the internet about the different CBD products available.
Buyers often post reviews about the products they have used. They publish content to social media, websites, online forums, etc.
If you are buying CBD through an online marketplace, don't forget to check out the seller's rating and comments posted by their previous customers. This information will give you insight into what it is like dealing with the seller, and details about the products they are selling. Reputable sellers often have a long list of satisfied customers. For more information, consider contacting the seller directly. Also, ask them to send you the Certificate of Analysis before buying if the product you want has one. Some offer their customers a free delivery service, while others ask buyers to pay for it themselves.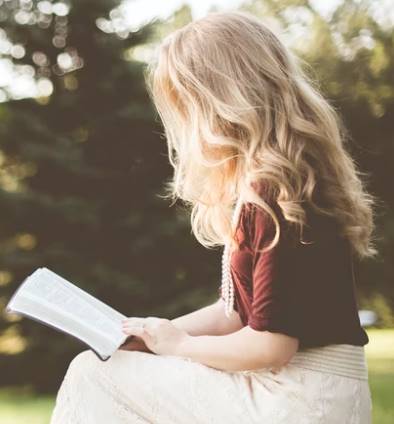 Speaks from heart, always too passionate and driven by emotions. Spins the words with kindness & sharpness, intriguing your ever-inscrutable minds.