If you are a bride-to-be and you are in the process of planning your wedding, chances are you're experiencing a unique mix of excitement and stress. You might be worrying about getting everything organised on time, to ensure that nothing goes wrong, yet excited that you are soon going to be celebrating your love and starting the rest of your life with your other half. You've had to make huge decisions regarding your big day, including where to hold your wedding, from beautiful wedding venues Somerset to bustling city hotels.
If you're here, you've decided on a country wedding! You might even now be onto the stages of bringing your theme to life. To help you out, we're taking a look at some of the lovely features that you could include as part of your country wedding.
Use Your Space
If your heart is set on a country wedding, then we recommend using the outside space of your venue as much as possible. When you think of countryside, you think of open space, rolling fields and peace and quiet – so take advantage! A large tipi outside in the grounds on a large lawn would be ideal for your meal and for evening guests, especially during pleasant weather. Decorated with fairy lights, bunting and lanterns, you can create the ideal romantic setting for you and your partner to tie the knot.
Change Your Flowers
By this point, you're probably already looking in detail at every aspect of your wedding, including the flowers. The flora that you choose can help build the right theme or atmosphere for your wedding. If you want something brighter and a little more spring-like, for example, try and move away from the traditional roses used in the majority of bouquets and instead choose tulips or sunflowers instead. You could use them to decorate your venue and as centrepieces for the table too. With their bright, joyous colours, they are guaranteed to brighten up your day, as well as give the countryside feel you are wanting. You could go even further with the flowers and create headpieces, such as dainty daisy chain tiaras or just one simple flower in your hair.
Use The Nature Around You
The UK countryside is a beautiful setting for any wedding, so you might as well use the nature that you are surrounded by and adapt your wedding to your surroundings. Use natural wood to paint signs on, such as where the toilets are, or names for the tables. You could craft paper hearts for people to write messages on and hang in the trees around your venue, or even make them out of wood for a unique keepsake after your wedding. In addition, you could use wood for your cake to sit on or create a bar out of it. Be creative with the natural materials that you have around you.
Wellies, Straw Bales And Horses
If you are worried that it might rain, you could offer a unique gift to your guests and have a wellie bin! Offer pairs of wellington boots for guests to pick up if they want to venture out into muddy territory. If you are having your ceremony outside, you could set up straw or hay bales for your guests to sit on either side of the aisle. Of course, it wouldn't be a country wedding without you arriving by horse and carriage. Smart, plaited horses, with a shiny carriage will look stunning and turn everyone's heads.
Do Your Research
Have a look online at pictures and blogs from other country themed weddings, so that you can get a feel as to what you like and want to include in your wedding. You could create a mood board with ideas from wedding magazines too, and work off of that to create the perfect country wedding for you and your partner!
Hopefully these ideas will help you to get started on creating and developing your country wedding without breaking the bank or causing you to go over your wedding budget. Have an incredible day and enjoy every minute.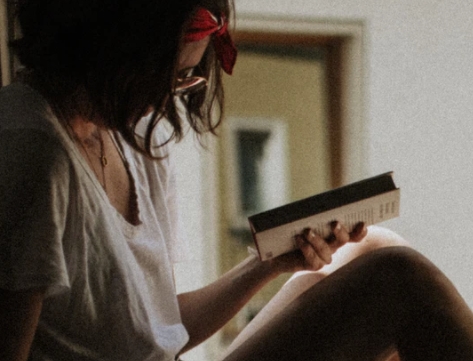 A professional writer with over a decade of incessant writing skills. Her topics of interest and expertise range from health, nutrition and psychology.