It is quite common in universities and tertiary education that students are required to submit a thesis paper at the end of the year or term. Thus, the number of students who flock to online paper writing services to buy custom essay are increasing. This is because writing a research paper, research paper introduction is not easy, especially in writing the best and appropriate thesis statement to fit the entire paper.
What is a Thesis Statement?
One of the most difficult portion to write for any academic paper is the thesis statement. This is because the thesis statement is not just a random simple sentence nor is it filler paragraph. The thesis statement is meant to summarize your entire paper. It is the main point that readers close in on to entire the gist of what they are reading. Hence, it should not be written haphazardly and callously.
Why is a Thesis Statement Important?
As the main point of your paper, the thesis statement you write is very significant. Your paper's thesis statement serves as the main establishing point where you can input the purpose of your paper. It embodies your position on an issue or topic which helps guide your readers to better understand your argument. It is also ties up all the portions of your paper and give it a central focus.
You're thesis statement is crucial aspect that you should take time to write. This is because, when not written well, your readers might misconstrue your point and lose their grasp of understanding your paper.
Examples of a Thesis Statement
Knowing how to write a good thesis statement can be a challenging and tough job for most students, especially those who are not well-versed with writing essays. Hence, here are some thesis statement examples for research papers that you can refer to:
Argumentative
If the aim of your paper is to present your position or claim on a certain issue or topic, then your thesis statement must present a clear and focused take on your point. It should clearly present your position and introduce the logic behind your claim well. For example:
Incorrect: Eating food that is processed is not good for your health.
Correct:People should lessen or avoid eating foods that processed because they contain preservatives that can hinder one's health and can lead to health problems like diabetes, heart diseases, and more.
Analytical
If the main of your paper is not present a claim or argument but to analyze and evaluate a topic, then your statement must be present the main points of your evaluation. It must also include the conclusions that you draw from your analysis. Here is a thesis statement example:
Incorrect: Populism and nationalism has become more popular with the change in government parties.
Correct: Populism and nationalism have continuously grown popular in both U.S and European democratic parties in response to the decline of the central parties that played domineering role ever since the beginning of WWII.
Expository Thesis Statement
If your research paper aims to present and discuss the facts of a particular issue or topic, then your thesis statement should be a means to summarize the paper. It should contain the key aspects that you will discuss in your paper.
Incorrect: The U.S. government favors the military branch as seen by its greater financial support on that branch.
Correct: The U.S. government allots more financial support on its military power compared to the rest of the industrialized nations.
How to Write a Thesis Statement
Writing the thesis statement can be confusing. However, once you establish where you need begin, it will be easier and smoother in the end. Here are three simple steps you can focus on to how to write a thesis statement:
Understand the Research Question
First, before you decide on how to start your thesis statement, you need to understand your research question first. If you don't have one yet, then you need to formulate a question that will fit your topic. Knowing the main issue and turning it into a question will make it easier for you to write an answer in the form of your thesis statement.
Find an Answer
Next, give a tentative response to your research question. This is not your final answer yet. This will just serve as your guide on how to write your statement. If your aim is to argue, then your answer must have a clear and focused claim. If it's analytical then it should have a clear analysis of the issue. If it is expository, then it should have a concise explanation of facts related to your chosen topic.
Provide Evidences
Once you have clearly understood your research question and provided a clear and concise response, do not forget to support it with evidence. Evidence is a crucial foundation of your thesis statement. If you do not support your claim with sound evidence then the credibility and reliability can be questioned.
Evidences will also help solidify your stance in an argument to persuade your readers. This is also true for analytical and expository statements. Evidences will give people something to refer to that will support the points in your entire paper.
When you write your statement, you must make sure to meet the three C's: concise, contentious and coherent. Your thesis statement must be coherent where the readers can clearly see how you arrived on that conclusion. Make sure that you cover this in your thesis statement. Your thesis statement should also be contentious. Meaning, it should be supported with adequate and solid evidence and just fragments of facts that lacks backbone. Lastly, your thesis statement must be coherent. Regardless of the number of key points you will cover, they must all add up to one single whole. They must be related and interlinked to reveal a single idea.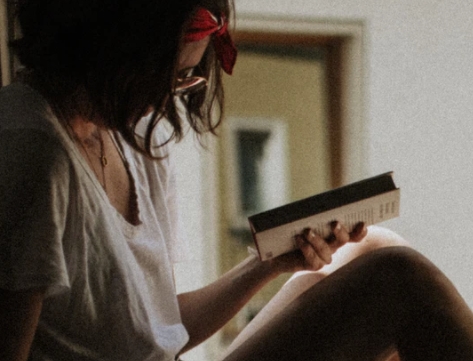 A professional writer with over a decade of incessant writing skills. Her topics of interest and expertise range from health, nutrition and psychology.