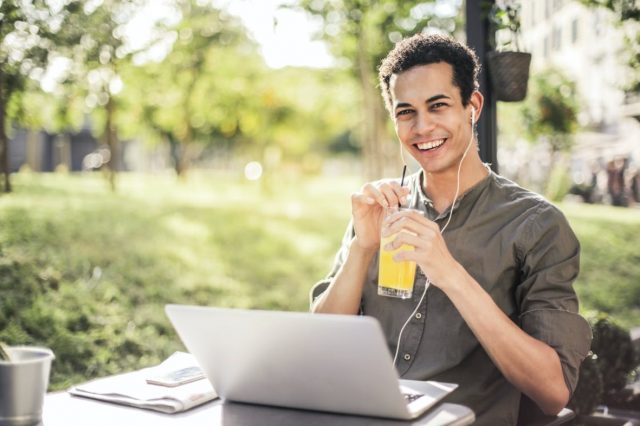 Most of you probably heard "faith-based counseling" but don't know what it means. Christian counseling and faith-based counseling are used interchangeably to define one meaning. Faith-based counselling refers to the counseling that uses behavioral science and practices found in the Bible. It helps people find peace and heal themselves with the help of the Lord instead of another individual.
Faith-based counseling not only helps people improve their mental health but also their spiritual health. Faithfully Guided is a good agency that provides faith-based counseling services. Their services include the combination of strategies, sciences, and scripture that give hope to people. They help an individual to strengthen their relationship and find their true self. Beyond that, faith-based counseling also facilitates and increases a person's relationship between him and the Healer.
Faithfully Guided provides faith-based and collaborative counseling. A person may experience problems from a traumatic event or conflict between other individuals. These problems may lead to trembled personality.
The main goal of Faithfully Guided is to help you find peace in your life by providing you with reliable and safe strategies. They would help you to bring back your hope and character despite the situation you are in. It is their mission to be your light during the dark times of your life.
They will lead you to have an abundant life by teaching you how to manage stress. Their services also help to improve your brain health. This allows you to make better and healthier decisions to adapt and cope up with unexpected situations.
Certification
At Faithfully Guided, you can ensure their reliability. The Christian and pastoral counselors are NCCA (National Christian Counselors Association) certified. Beyond that, they are also certified through the AACC (American Association of Christian Counselors). Considering all these certifications, it only shows that the counselors have completed their education courses and offer only the best pastoral counseling services.
Both AACC and NCCA do not only perform their research for agencies that provide faith-based counseling. They also follow instructions for offering counseling to individuals according to the teachings of God. At Faithfully Guided, they also offer counseling services to boost a person's mental health with specifications in play and trauma therapies.
Different Types of Faith-Based Counseling Interventions
Faith-based counseling has different types of interventions. These include sacred rituals, mindfulness, forgiveness, meditation, prayer, and more.
Meditation or Prayer
Through a prayer, an individual or group of persons talk to a spiritual entity. The prime purpose of praying is to express adoration or gratitude and ask for direct assistance, strength, and guidance. Meditation is another type of communication that requires a person to focus their mind and soul on something. Through meditation, a person may ask for insight, spiritual connection, understanding, and enlightenment.
Sacred Rituals
Sacred rituals include smudging, repentance, and fasting. All these are practiced in faith-based counseling to heal, purify, and strengthen one's spiritual connection.
Mindfulness
Mindfulness defines as the way of giving one's full attention to the current situation. Mostly, this intervention is practiced in Buddhism. Being mindful means that you notice and accept the circumstances happening in your life without any judgment.
Forgiveness
Different religions have different perceptions about forgiveness. Saying sorry to either a person or spiritual entity you have done wrong is an essential act according to a person's spiritual belief or religious values. Also, there are possible steps that a person should face when making amends or repentance for the person he/she has done wrong.
Problems that Faith-Based Counseling can Fix
Faith-based and traditional counseling have some similarities. Both of them can help a person with the following:
Family and marriage

Coping skills

Compulsive behaviors

Codependency

Self-Harm

Loneliness

Depression

Trauma

Grief

Anxiety

Stress

Pain

Fear

Anger

Identity
In addition, faith-based counseling does not only help one persona but also families and couples. A Christian counselor will communicate with you thoroughly to assess your struggles and relate them to the foundational teachings available in the Bible.
Three Counseling Options at Faithfully Guided
At Faithfully Guided, they offer three counseling options. These are the individual counseling, marriage counseling, and family counseling. Each option is thoroughly discussed below.
Individual Counseling
Individual counseling includes an in-person conversation and meeting with one credentialed and trained Christian counselor. All the meetings between you and the counselor will be done in a safe environment. Don't worry since all your personal information will remain confidential. Each counseling appointment can last for around an hour.
The following are the topics that may be discussed during individual counseling:
Coaching

Communication and boundaries

Grief

Anxiety

Coping skills

Compulsive behavior

Pain

Codependency

Fear

Self-harm

Loneliness

Anger

Depression

Spiritual and Identity development
Marriage Counseling
Marriage counseling is all about strengthening your relationship with your partner. There are multiple benefits you can get from each session of individual counseling. These include good communication, self-regulation skills, and a lot more.
Each session for marital counseling may last for an hour or two. It would be better if you and your spouse will go through individual counseling to get yourselves ready.
The following are the possible topics that may be discussed during marriage counseling:
Divorce

Identity and life roles

Finances

Premarital counseling

Sexual dysfunction

Communication and boundaries

Unforgiveness

Conflict resolution

Betrayal

Abuse

Abandonment
Family Counseling
The primary goal of family counseling is to empower the development, changes, and roles of each member. Depending on your needs, counselors may recommend you to go through individual counseling first. Just like the other forms of counseling mentioned above, family counseling is done in a confidential and secure environment.
The topics covered in each family discussion include the following:
Communication and boundaries

Parenting

Conflict resolution

Discipline

Coping skills

Punishment

Blended and stepfamilies

Unhealthy relationships

Technology

Cutting and bullying

Teen issues

Adolescents

Children
Faithfully Guided for Your Counselling Needs
To sum it up, Faithfully Guided counselling services are available for all people. It helps to restore your spiritual and mental health and guides you to a healthier and happier life. Each counselling service they have is unique as they work together with other health professionals to ensure the healing of a person. Faith-based counselling is made to help individuals recompose their body, mind, and spirit.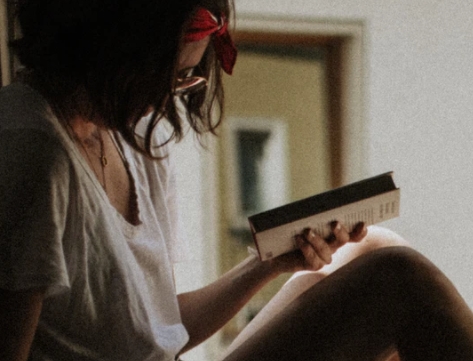 A professional writer with over a decade of incessant writing skills. Her topics of interest and expertise range from health, nutrition and psychology.