DHEA supplements are used by people who want to develop a great physical appearance, reduce the effects of aging and enhance certain health conditions. But that only works if one consumes a certain quantity of these supplements. If not, then people must brace for the negative effects that these supplements can pose for their health.
In this post we're going to open up on what DHEA is, what type of supplements you can consume and the type of risks that come with them.
What is DHEA?
Dehydroepiandrosterone or DHEA for short, is a hormone that is produced by a human body's adrenal glands, which is right above the kidney.
DHEA is regarded as a 'prohormone' as it gets converted into other hormones, namely testosterone (male sex hormones) and estrogen (female sex hormones). The hormone is one of the most abundant in both male and female bodies and plays a part in over 150 of the human body's metabolic functions.
DHEA peaks in production around the age of 25 and then naturally starts to decline later on when they reach 30 because that's when they start putting on more weight, feel slow and experienced lowered libido.

Side Effects of DHEA
In most cases, a 20-50mg dosage per day is plenty. However, there are cases in which people take over 500mg a day for depression or maybe even 1600mg for four straight weeks.
In regular cases, proper dosage is usually 50mg daily for up to 12 months and 25mg for 2 years. But high dosages are documented to result in a number of side effects such as hair less, acne, accelerated blood pressure, headaches, stomach cramps and insomnia.
People with the following conditions are advised to stop taking DHEA:
Breast, prostrate, uterine or ovarian cancer.

Diabetes

Liver Issues

Accelerated cholesterol
Best DHEA Supplements
Here we have procured a bunch of the best DHEA supplement for you to take.
ZHOU DHEA 50 mg Supplement
Only one capsule of ZHOU's DHEA 50mg supplement a day is enough to kickstart your DHEA levels that stopped by the time you hit 30.
This natural supplement helps support a healthy mood, maintain energy levels and mental clarity.
When the adrenal gland is fatigued, it cannot produce sufficient DHEA to give you a healthy hormonal balance. And that's where ZHOH's DHEA supplement remedies the dilemma.
Natrol DHEA 25mg Tablets, 300 Count
Natrol is a 38-year credible old manufacturer of high-quality vitamins and supplements. As such, their DHEA supplement, which is 100% naturally vegetarian is guaranteed to stimulate and balance hormones in order to promote healthy moods. Not to mention it also promotes healthy ageing as well as an overall health improvement in both men and women.
Havasu Nutrition Extra Strength DHEA 50 mg Supplement
Havasu is another prominent name in our DHEA supplement list because it not only helps to support healthy and balanced hormones but it also energy, anti-ageing as well as weight loss. Aside from that, this supplement also helps maintain a healthy metabolism, muscle mass, libido and mood.
What makes this an entirely natural supplement is that it does not include any preservatives, sugars or chemicals. It also undergoes strict third-party testing and validation to ensure that every ingredient advertised on the bottle is really there.
Pure Encapsulations – DHEA (Dehydroepiandrosterone) 10 mg
Pure Encapsulations DHEA are micronized to assist in body absorption. It aids in mineral metabolism, healthy fat, reproductive function, endocrine as well as energy levels. It also helps support the human body's immune function and emotional well-being.
Pure Encapsulations DHEA supplement are developed using only pure ingredients that are meant to deliver all the desired results in the human body. None of the capsules in this bottle include any gluten, wheat, egg, magnesium stearate, peanuts, artificial colors and sweeteners, hydrogenated fat or other unwanted ingredients.
Jarrow Formulas DHEA, Supports Energy, 10 mg, 90 Caps
Jarrow Formula's dietary supplement is all natural as it does not contain any wheat, soybeans, gluten, egg, fish or peanuts. It is highly recommended for sports and fitness activities, particularly for men's health to boost their metabolism and energy levels.
aSquared Nutrition's Pure DHEA
aSquared Nutrition's Pure DHEA supplement, with 100mg per capsule, is designed to restore balanced DHEA hormones to promote a healthy metabolism, maintain and enhance energy levels, support a healthy immune system, brain function and a balanced mood.
To be sure you're not being taken for a ride, aSquared Nutrition uses top quality ingredients and their products go through strong control testing and validation. In fact, they are so confident in their products that they have also attached a 100% money-back guarantee in case customers do not approve of it. Being seeing as how the brand has a long history of quality and reliable products, there is a slim chance of that happening.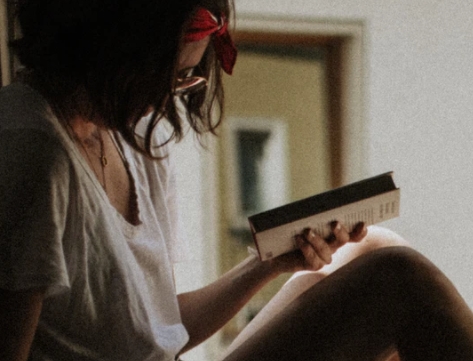 A professional writer with over a decade of incessant writing skills. Her topics of interest and expertise range from health, nutrition and psychology.