For any mum with a baby, nappy bags are a must. It may sound obvious but buying the best nappy bag in terms of quality, size and value can be an overwhelming affair. In this brief, we have rounded up some of the best nappy bags that you can check soon. Though, I have to start by saying that getting a good nappy bag starts to find a good store. Start by researching for some of the best stores in the market where you can buy your nappy bags including www.nappybagstore.com.au.
Kmart Maxell Nappy Bag
This is the cheapest alternative we have in the market today perfect for a mum on a budget. It looks pretty simple but at the same time has a lot to offer. The bag features a bunch of pockets that can accommodate the change mat and two adjustable stroller attachment straps. It is also unisex in design which makes it perfect for men and women.
Escape Tote
This is a nappy bag of its kind perfect for mums that can't stand mess. It is also a cheap but highly valued nappy bag that you can go for. You don't have to deal with the mess of spilled milk and hidden crumbs while you can get a nappy bag to solve all that. This bag is made from perforated neoprene fabrics which make it durable and strong. It is also very easy to wash and may not take a lot of your time when packing and unpacking your nappies and other things. Additionally, this bag retails at $299 and at the same time has a removable zip pouch for storage. You will love it if you are worried about water and dirt because it has an aqua seal to protect it.
Skip Hop Duo Signature Diaper Bag
Sometimes it's not all about the mum. If you are a man and wants to feel like you are taking enough care of your family, then you can get this bag which is perfect for both men and women. No one will notice that it's a nappy bag. What this means is that even a man can have some comfortable time carrying it. Retailing at $109.93 means it's a cheap alternative that you can go for today. This bag ticks baby bag essentials and at the same time has a larger capacity to pack a laptop and other things. (1)
OiOi Botanical Tote Nappy bag
For mums that like a feel and touch of colour, then this is the best bag you can go for. It also suits mums that want something really different. I bet if you are one of them, you want a bag that can serve two purposes at the same time. It's a perfect bag that you can use as a nappy bag and at the same time as your ordinal travel bag. The bag also comes with a change mat and a bottle holder. This bag also makes sure you have a better place to store your wet clothes because it has a generous zip-top purse for wet ones. It also comes with a water-resistant finish to prevent it from dirt and water.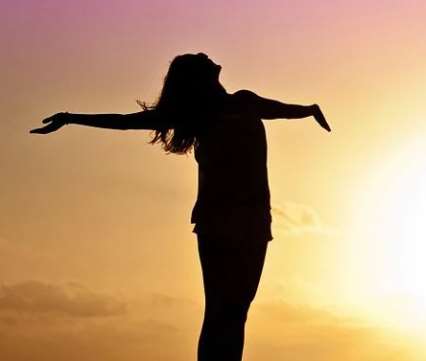 Ana Miller is a creative writer. Her topics of interest and expertise range from psychology to all sorts of disciplines such as science and news.